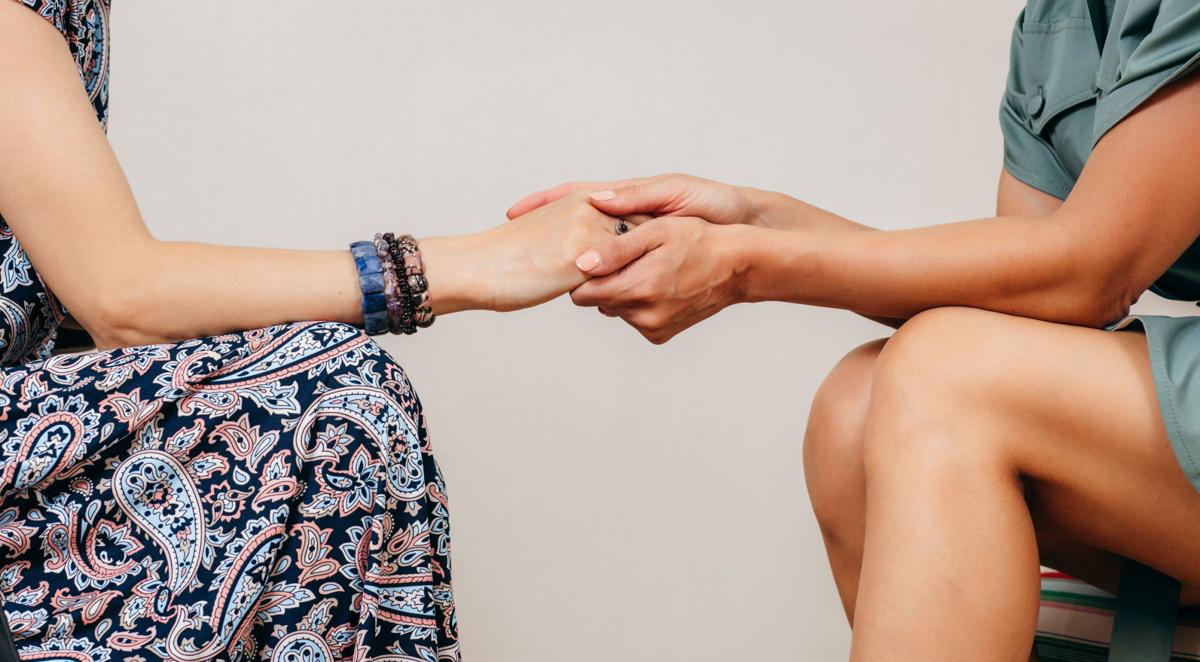 By Nadine Marsh Carter and Cassie Cunningham
Almost everyone can agree we have a moral duty as a society to take care of our community's children. We share a sense of urgency about ensuring that children are safe, cared for, healthy, educated and prepared to be successful adults.
But what happens when we fail to do that?
In Virginia, between 450 and 600 youth age out of foster care without a permanent family each year. These are youth whom the community failed as children and as a result, they especially are vulnerable as they transition to adulthood without the supports they need.
But it's not too late. Our community still has an opportunity to give youth the supports they need to thrive as independent adults.
Children enter foster care for a variety of reasons, ranging from being neglected to severely abused. They have suffered multiple adverse childhood experiences (ACEs) that are compounded by the additional trauma of being separated from their biological family members, their home and their community.
Children often bounce between foster homes or group homes — changing schools, doctors, friends and residences and never knowing if or when they might be moved again. While many foster children ultimately are able to be returned home, many are not.
They grow up and "age out" of foster care without being part of a permanent family. Right now there are more than 700 Virginia children in foster care waiting to be adopted.
But each year more than 600 of these children become adults without a family, lacking the support, guidance and safety net that a family provides. Our community had custody of the children but failed to take care of them by placing them with a permanent family. We can do better.
Imagine when you were 18, or when your child turned 18. Did you suddenly know everything you needed to be an adult? Did you know how to purchase a vehicle on your own?
Who co-signed for your first apartment because you didn't have the credit or rental history to be approved on your own? Who taught you how to cook, or budget your money and grocery shop? Who helped you figure out how to pay for school or interview for a job?
Becoming an adult isn't a magical overnight event. It's a process, a transition period that requires a lot of support. What would you have done if you turned 18 and didn't have a family to help you navigate that transition period?
Studies show that youth who age out of foster care without a family are more likely to become homeless or incarcerated, and less likely to graduate high school and college, and obtain and maintain employment.
However, when youth are provided the supports and guidance they need, they excel at education, employment goals and life experiences. Youth who have aged out of foster care are children we've failed. But they are not youth who are doomed to negative outcomes.
Virginia ranks 50th for the rate at which our youth age out of foster care without a permanent family — we have the highest rate in the country. What can you do? Consider adopting a child out of foster care. Or providing support and guidance to a youth who has aged out.
Donate to programs that support vulnerable youth as they transition to adulthood. Encourage your company to employ and mentor an aged-out youth. Help advocate for policy changes that support improved youth outcomes.
Everyone can do something. We each have an opportunity to help children and youth whom the system is failing. As a community, we can ensure children are not set up to be vulnerable, but instead are provided the family and support they need to reach their full potential.
Nadine Marsh Carter is president and CEO of Children's Home Society of Virginia. Contact her at: nadine@chsva.org
Cassie Cunningham is policy director of Children's Home Society of Virginia. Contact her at: cassie@chsva.org