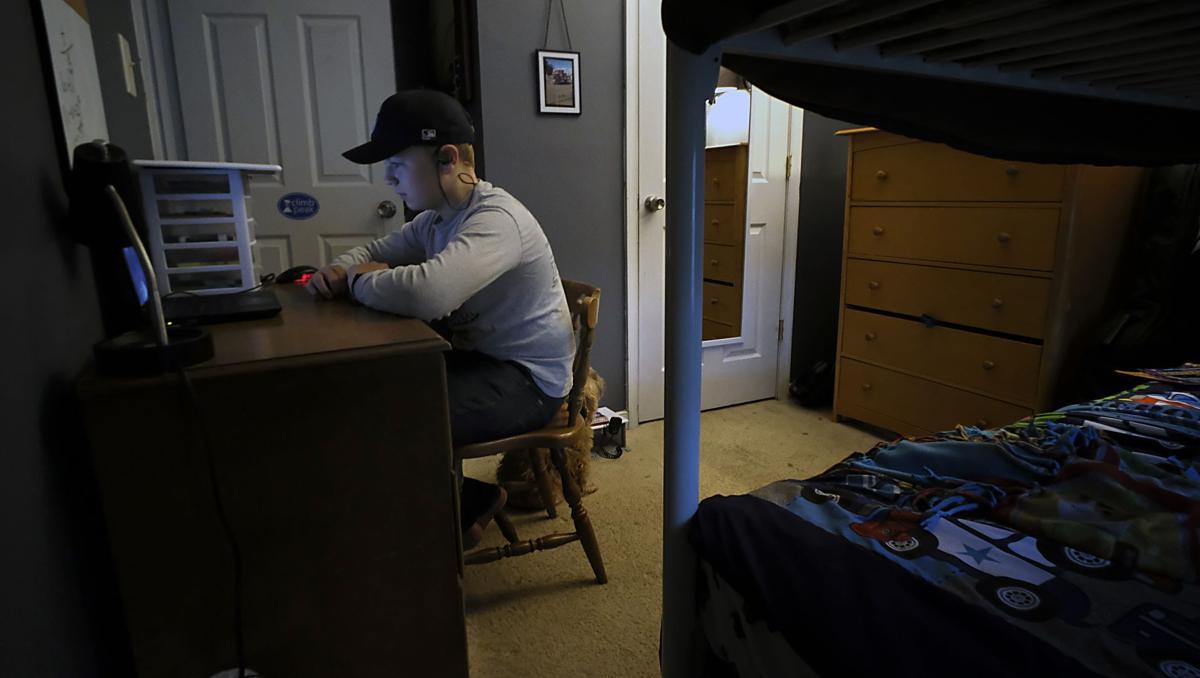 We educators have an intuitive need for assessment. The academic year is punctuated by moments of quantitative metrics — a Standards of Learning (SOL) test here, a pop quiz there. It's how we confirm we are on the right track, that our students are turning what they hear and read into what they know. And it's a means for self-assessment, as well. After all, student success can be a measure of our own.
After a year in lockdown, both in and out of the classroom (though mostly out), we have sufficient data — even if it largely is anecdotal — to make some assessments as to the impact that the pandemic has had on our students. While we cannot yet know the lasting effects, as providers of private day school, we have been able to make some conclusions based on our own, up-close observations. The pandemic has exposed itself in good, bad and even ugly ways, and we can learn lessons from all of it.
The Good: With the transition to remote learning, few educators could have predicted that some students actually would thrive in a virtual environment. We have found that online interactions have been effective in fostering high levels of honest and authentic interactions. This especially has been true for students on the nonverbal spectrum. Remote connections are eliminating the anxiety that often comes with face-to-face interaction, and computer screens can provide a sense of separation and comfort, an ease that more fully opens them up to learning. The result: Some students who are nonverbal have blossomed.
Virtual learning also has helped to accelerate the adoption of digital resources, likely much faster and in more comprehensive ways. That likely has more to do with an embrace of these tools among educators than with the students, who tend to pick up technology more readily than those of us who grew up before there even were calculators. So, if teachers are catching up to students on this front, it's a good thing.
The Bad: While some students with special needs might have thrived amid remote learning, unfortunately, quite the opposite was true for a great many students, especially those from disadvantaged backgrounds. In fact, the pandemic exposed in vivid color many of the disparities that exist in our education system. Students from more comfortable households — those with ready access to the internet, whose parents are not overly burdened by the demands of child care — were able to take virtual learning largely in stride. The technology was there for them, and so were their parents, literally, either during classroom time itself or as a support system outside of class.
But for students who are lower on the socioeconomic scale, online learning became a colossal hill to climb. Frustrated by ready access to the web, they quickly grew indifferent to their schoolwork and mentally checked out. In many cases, they also were saddled with the burdens of child care, responsible for the care of younger siblings at times they should have been able to focus on their own development. And throughout it all, they have been missing the support system they historically have counted on from their teachers — the teachers who have not been there in person to assess what is going on.
The Ugly: The impact on the mental health of a great many students cannot be overstated. I have no doubt that the education system has done its best over the past year under impossible circumstances to educate our children. But it's clear that the weight we have put on the shoulders of these young people has been, in many cases, too much for some of them to bear. At first, they coped and summoned that extra bit of fortitude to meet the challenges head-on. But over time, too many students are succumbing to the pressures, to the lack of routine and support, to a missing ecosystem that is there for them in many ways, whether it's mental health counseling, school meals, or the sense of safety and security that simply allows them to be children.
Mostly, what this pandemic has taught us — and amplified in ways that we should not ignore — is that we should not dismiss the lessons of the past year. Certainly, we must continue with strategies that worked well, even those that surprised us with their effectiveness. More pressing and more challenging is how to address the inherent inequities that the pandemic has exposed throughout our education system? We impart on our schools an enormous responsibility, one that transcends the daily teaching of our children. As we return to familiar routines, let us challenge ourselves to be mindful of the roles that we have assumed as educator and recommit ourselves to serving many of the underlying needs of all our children.
Nancy Toscano, Ph.D., is president and CEO at United Methodist Family Services (UMFS) and its Charterhouse Schools. Contact her at: ntoscano@umfs.org