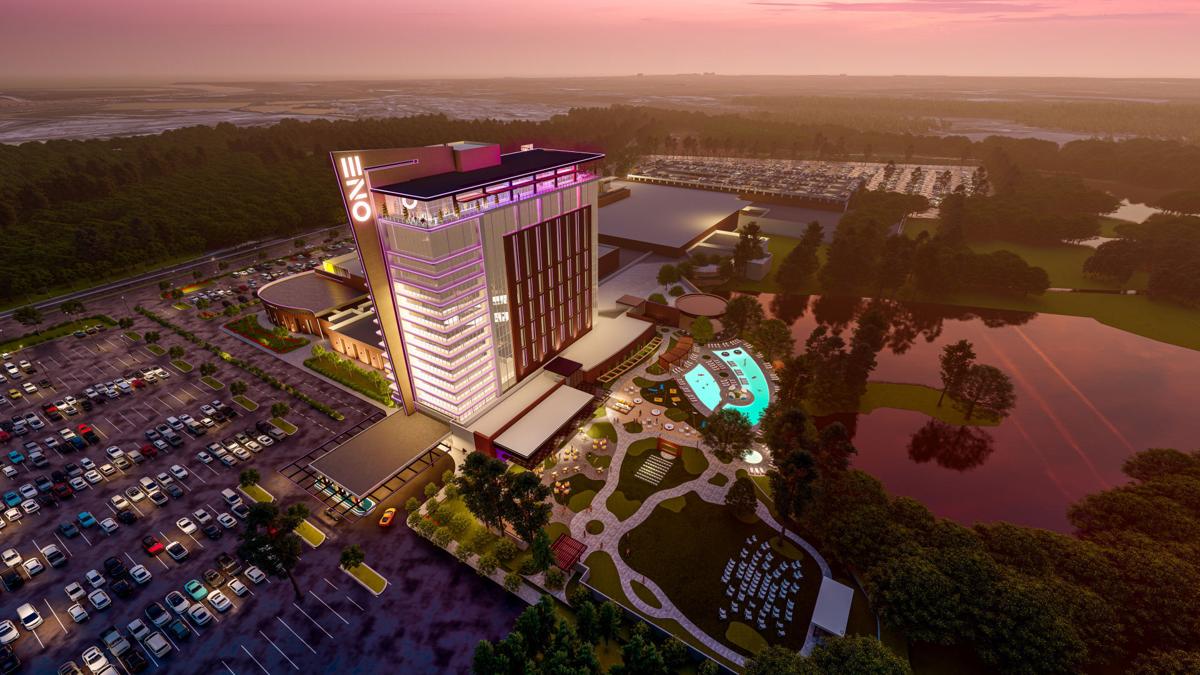 How would you explain to Richmond voters where the process currently stands?
At this point in the process, the city has listened and heard resoundingly from the Richmond community at large which proposal they prefer. They also have reduced the initial field of applicants down from six to two.
The city's appointed selection committee now is determining which of those two finalists will be chosen as Richmond's casino resort destination.
Considered in this selection are several factors, including community support, location, ownership, amenities and economic benefits.
Both projects are equal in the terms of the thousands of jobs and hundreds of millions in revenue they will generate, but the issues of location and community support have become major points of distinction between the two proposals.
The city's original Request for Proposals (RFP) states the following objectives as specific requirements for any casino submission: "Is located in an area supported by the community as an appropriate location for a casino; Mitigates any potential adverse impacts on the City and its residents — particularly the neighborhoods in close proximity to the Casino."
Only one current proposal accomplishes both of those goals: ONE Casino + Resort. ONE has been endorsed by four (and counting) local community organizations including the Richmond Highway Neighborhood Civic Association, a group comprised of residents and businesses located closest to the ONE site.
News coverage reflects this largely is due to ONE's location — in an industrial area, with little to no impact on surrounding neighborhoods, no traffic or site issues, and is in a part of the city eager for this tremendous economic development opportunity.
This stands in stark contrast with the broad opposition to the other remaining proposal. No community groups have endorsed it. More than a dozen community groups, the City Council member whose district it is in, nearby businesses and local residents have voiced strong opposition to it.
And the location of the other remaining proposal — a project equal in size to Short Pump Town Center — has been roundly criticized as way too large for a tiny section of Scott's Addition.
Not making the right choice could very well leave the city empty-handed at the end of the process. Selecting a site with widespread opposition places the odds of city voters approving a casino referendum this fall at great risk.
How often do you meet with the evaluation panel? What sort of questions are members asking?
ONE has made itself available to answer any and every question the evaluation panel has asked. The panel is seeking the best proposal, with the most community support, that can generate economic growth and opportunity and, critically, win on the ballot this November.
ONE is offering the best location, best team, best project and best opportunity for the city of Richmond. We also have shared all of the amenities we are offering the city and its residents on our website at onecasinoresort.com and we encourage readers to go to the site to learn more about ONE and sign up for updates and breaking news.
With whom, and with what groups, in the community do you regularly meet?
ONE has been meeting for months with community and business leaders in the area surrounding our proposed location: right off Interstate 95 on property currently owned by Philip Morris in South Side Richmond.
We also have met with community and business leaders all across the city as we gathered our group of more than 50 diverse local investors in the project. If approved, ONE will be the only Black-owned casino in the United States, providing an unprecedented opportunity for minority investment in a city that has a nearly 50% Black population.
While our proposal will bring a tremendous economic development opportunity for South Side, we have been extremely focused on putting forth a project that will benefit all of Richmond. Just one example: the many restaurants and bars from across the city that will be bringing their local flavor to ONE.
How often have you met with Mayor Levar Stoney? And City Council members?
ONE has not met with Mayor Levar Stoney. We have followed the process as outlined and focused on the city's department of economic development and the selection committee. Two City Council members are on the selection committee and our interactions with them have been as part of that group. We also have discussed our proposal with the seven remaining City Council members as ONE will be a project that will benefit the entire city.
We have outlined our vision to elected officials and the community. In doing so, we have detailed the amenities, advertising and marketing exposure, good-paying jobs with benefits, significant tax revenues, and a fun and exciting entertainment destination in a part of the city that wants the economic development opportunity that ONE would bring.
What project around the country is closest to your Richmond proposal?
ONE will be different from any other resort casino ever built. We are partnering with renowned casino design architect Friedmutter Group, local architect Baskervill, and local general contractors Hourigan and Team Henry Enterprises to create a unique, top-notch, luxury venue.
We will develop a first-rate tourist destination along with our gaming partners at Peninsula Pacific Entertainment, who successfully have developed 11 award-wining projects and more than $1.4 billion in casino properties.
We've seen plenty of advertising for your proposal across the city. Who is your target audience?
Our target audience is every Richmonder. They will have the ultimate and final say on this project when it goes to a referendum on the November ballot.
ONE is confident we can run a successful campaign given the widespread community support we are generating. We already have garnered several thousand advocates across the city in support of our proposal, including thousands of comments — all supportive — into the city during its listening period.
Before any benefits can flow to the city — to improve our schools, raise teacher pay, address affordable housing, improve infrastructure or fund other community programs — the casino referendum has to pass. ONE is the only project with a broad base of support to make that happen.
Assuming your proposal goes before Richmond residents in a November referendum, how will you appeal to a citywide audience — especially neighborhoods where there's been opposition?
The community where we will be located has been overwhelmingly supportive of ONE. They want this opportunity to bring good jobs and economic activity to South Side, and they have been extremely vocal in their support of our project.
We will appeal to voters citywide in the general election the same way we have been by spreading our positive message: This is an economic development opportunity South Side Richmond wants, investing hundreds of millions in the city, our profit-sharing with employees who will have good-paying jobs, our 55 acres of green space open to all, our partnership with local restaurants and breweries, and our 3,000-person capacity live music venue hosting 200 shows annually with partner Live Nation.