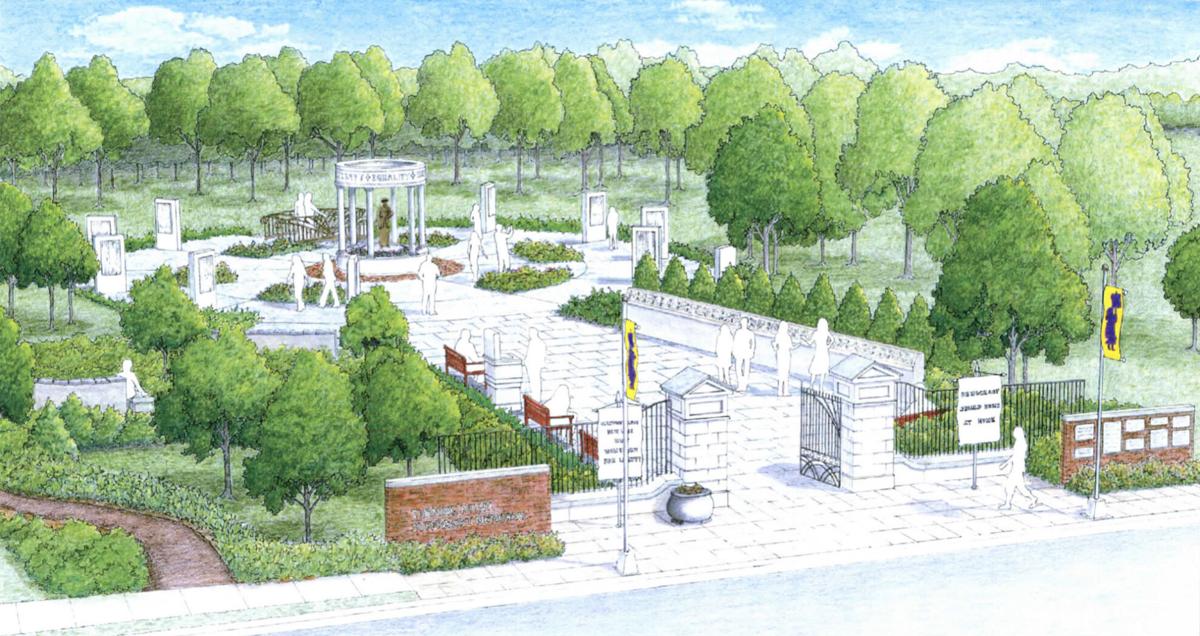 According to nationally renowned historian Edith Mayo, the suffrage movement is considered the best kept secret in American history. "The white men who wrote the history books didn't think it was important and they left it out!" Little can be found in classroom textbooks still today save a postage-stamp-sized picture of Susan B. Anthony and perhaps a paragraph or two.
Spanning three generations, this bloodless revolution to win suffrage formally lasted more than seven decades, from 1848 to 1920. Millions of women of all ages from every state, nationality, race, religion and economic background were called to join the revolt as they yearned for an expansion of their civil rights.
Early abolitionist and temperance organizations first sowed the seeds for enfranchisement when they recognized their efforts were limited to accomplish objectives without the ability to affect legislation. Many of these advocates became suffragist leaders.
Alice Paul, suffragist co-founder of the National Woman's Party (NWP), spent post-college time in Europe, where she joined the suffragette movement in England, learning firsthand the use of "militant" tactics to draw attention to the cause.
There the suffragettes engaged in violent acts, but, as a Quaker, Paul only used peaceful means to draw attention to the struggle in the U.S. She staged the first women's rights parade in Washington, D.C., on March 3, 1913, complete with unparalleled pageantry and thousands of marchers.
In 1917, after a meeting with President Woodrow Wilson again failed to gain his support for women's suffrage, the NWP began picketing the White House on Jan. 10. They carried banners and wore sashes while standing sentry Monday through Saturday, 10 a.m. to 6 p.m., no matter the weather. They became known as the Silent Sentinels.
Wilson had campaigned during his re-election to keep America out of World War I, but that was not to be. Once the U.S. entered the war, the National American Woman's Suffrage Association stood down and ceased its advocacy for the vote. NWP did not, but raised the stakes by adding messages to its banners saying that we shouldn't be sending Americans to Germany to fight for their democracy when half the population in our country did not have it.
On June 22, 1917, Wilson gave the order to start arresting the picketers on the bogus charges of obstructing traffic on the sidewalk. Most opted for imprisonment rather than pay a fine. Those sent to the Occoquan Workhouse in Lorton found the conditions deplorable.
They were treated as criminals rather than political prisoners, fed maggot-infested food and forced to use urine-soaked mattresses and vomit-encrusted blankets. Many went on hunger strikes and were force-fed. On Nov. 14, 1917 — now known as the Night of Terror — a train loaded with 33 Silent Sentinels arrived at the prison.
They were met by 60 guards not in uniform who dragged the women to a facility across the street where they were thrown into punishment cells, beaten and tortured. They were given nothing to eat or drink for 36 hours. One woman thrown into a cell hit her head and was rendered unconscious.
Her cellmate, thinking her dead, suffered a heart attack. No medical treatment was rendered. Word quickly leaked to the national media about this unconscionable treatment. The Lorton prisoners were transferred to the jail in Washington, and by the end of November, all suffragists were released.
The Night of Terror became a turning point in the suffrage movement. Wilson addressed Congress on Jan. 10, 1918, pleading for a suffrage amendment. It finally passed on June 4, 1919, and the amendment became law on Aug. 26, 1920. A video about this story can be found here: https://youtu.be/o0SeTxh4Jxg
More than a decade ago, a grassroots movement began to commemorate the suffragist heroes with a national monument. It will serve as a visual symbol and educational tool to elevate them to their proper place in history through artistic elements that tell the complete story of the tumultuous movement. These brave women engineered the greatest expansion of democracy in a single day the world had ever seen.
The Turning Point Suffragist Memorial is being constructed in Occoquan Regional Park in Lorton, located in Fairfax County, on part of the historic prison grounds where scores of suffragists known as the Silent Sentinels were illegally jailed for picketing Wilson's White House in 1917. A garden-style memorial, it will cover an acre and provide a contemplative atmosphere to learn this important history. For additional information, visit: www.suffragistmemorial.org
Patricia Depew Wirth is executive director and CEO of the Turning Point Suffragist Memorial Association. Contact her at: pwirth@suffragistmemorial.org