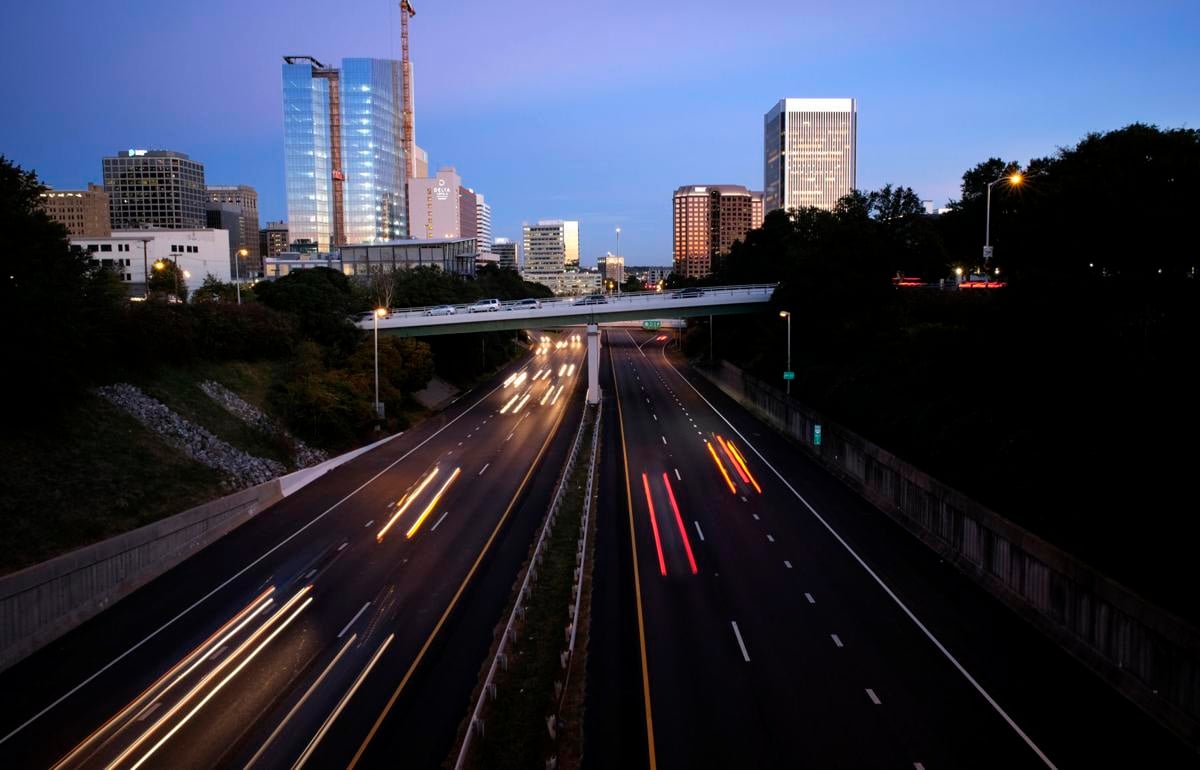 By Reggie Gordon and Mollie Reinhart
"Richmond is ripe for a compassionate movement" was the title of an op-ed by Reggie Gordon in August 2019. A year later, Reggie Gordon and Mollie Reinhart, mentioned in the original article, share an update and conclude that Richmond is a city of compassion: Ready to heal and transform.
"During these times of tumult, mistrust and historic tension, it's difficult to pull away from the incessant cacophony of news and social media, and images of unrest. Yet, it's vitally important that we find a time for quiet reflection about our unique role in the quest to heal and transform our community. Mollie Reinhart's story provides a roadmap for all of us." — Reggie Gordon
I couldn't forget the sound of Ciji's voice. I wanted to meet her. I wanted to hear her story.
Nearly three years ago, I was asked to buy Christmas presents for a family in Creighton Court — something I'd done before — but this time was different. Where before I'd never had contact with the families, this time I heard her voice over the phone. Sounding robotic and dejected from her current struggles, Ciji gave her son's sizes, favorite colors and interests. A whisper inside me said to go meet her. Along with my friend, Lisa, I listened. That visit with Ciji changed me forever. Face to face, I heard her story.
Afterward, I kept thinking about Ciji and her son. After much deliberation, I texted her to see if she'd like to get together again — and our friendship began. Since then, I've been listening and learning from Ciji — and other friends from different backgrounds, too. Now, I always listen to the small voice inside of me.
For example, two years ago Lisa and I met Jojo at a Walmart checkout counter. Captivated by her passion and energy, I wanted to hear Jojo's story. I asked if she'd like to have lunch together sometime. We've been friends ever since.
In January 2019, I met Ed at Richmond's Office of Community Wealth Building. Sitting in a classroom's far back corner — just a couple feet behind me — he quietly kept repeating to himself, "I need to stay around positive people." Again, I listened to the whisper inside me and said "hi," and our unexpected friendship was born.
Ciji, Jojo and Ed now are my cherished friends. We swap stories and support each other with encouragement. We share together joyful experiences and holidays.
By becoming friends with people from different backgrounds, I've gained valuable perspectives. Here's what I've learned from these friendships:
1) Honest, compassionate conversations are powerful and lead to strong relationships. We all need to become closer with one another. We need to feel uncomfortable from being out of our comfort zones. We need to embrace the uncertainty that follows and remain ever hopeful that true change can happen. This space is where new beginnings emerge and our city's transformation occurs.
2) Our community has a heart to help. Richmond has hundreds of well-intending nonprofits, churches, foundations, corporations — and city government — to improve our human condition. However, the poverty rate for Richmond is 21.9%, and 40.1% of children in the city live in poverty. These numbers have not significantly changed in decades. We need to consider new strategies. We need to give a hand-up, not a hand-out.
3) The cliff effect is real. The cliff effect occurs when a family begins to earn above the limits set by the government and becomes ineligible for subsidies of food, housing and other benefits. In my friend Ciji's case, the amount of money she earned from her new job was less than the amount of benefits she lost. She narrowly avoided eviction. Then, suddenly she lost her job. Her rent went back down, other benefits went back up and the cycle began again. Our community must address this systemic cycle.
4) Compassion should be at the core of all our community's actions. Let's be on a compassionate offense to counteract our city's challenges. Our collective humanness is what matters — not political views.
Richmond is a compassionate city
On May 7, Mayor Levar Stoney proclaimed Richmond: A City of Compassion, and acknowledged all the good work many people and organizations are doing. He also encouraged others to do more compassionate actions.
We all can do our part to come together.
2) Go to Change.org, and sign the petition, "Unite the World through Compassion" to join Richmond's Compassionate Movement. Acts of compassion, big or small, make a difference. Befriend connects people through compassion to embrace empathy, foster understanding and create new friendships.