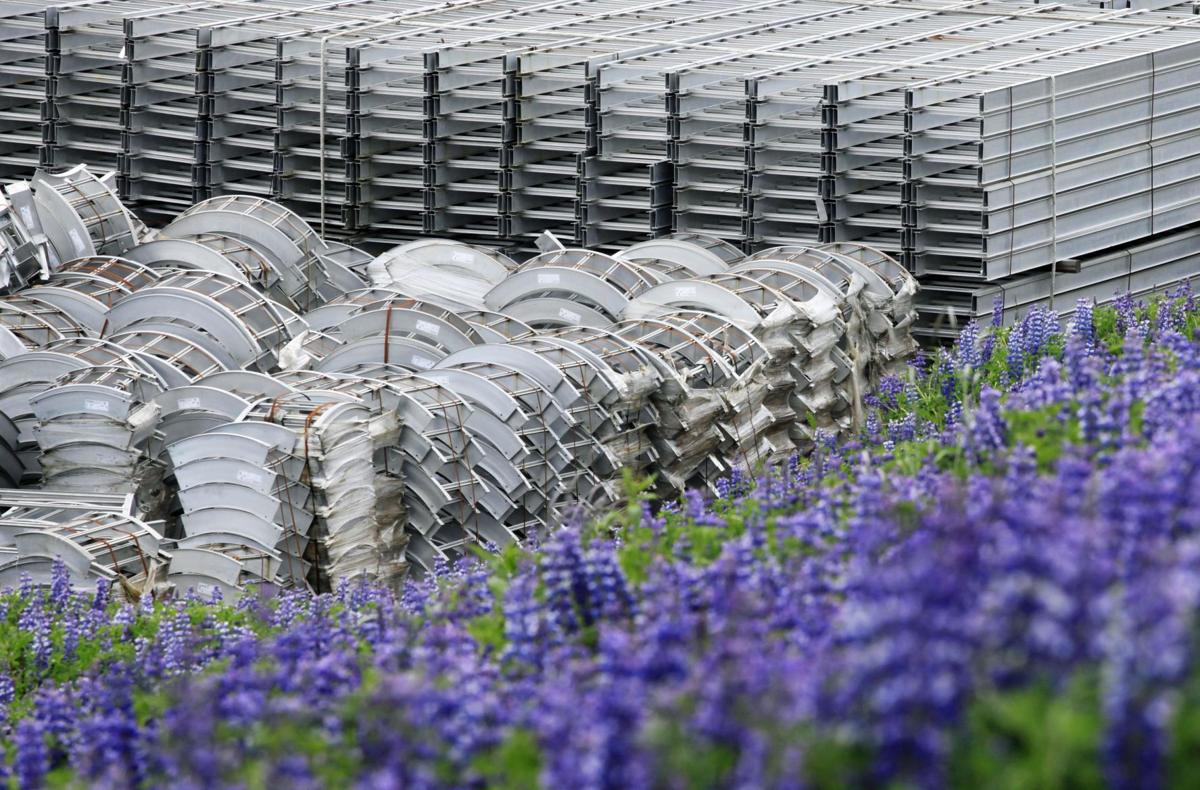 At the end of October, officials will convene in Glasgow, Scotland, for the United Nations climate summit known as COP26. Global leaders along with U.S. officials will search for ways to lower greenhouse emissions and forestall global temperature rise.
At COP26, by rallying behind the elimination of Section 232 tariffs imposed by the U.S. on aluminum imports, officials will have an opportunity to help the American economy and its workers while taking meaningful action on climate change.
The glaring truth is that the Section 232 tariffs never should have been imposed in the first place. Former President Donald Trump invoked his tariff powers in an attempt to help the aluminum industry while punishing China for aluminum overproduction. The tariffs remain in place, imposing crippling costs on American manufacturers that depend on aluminum and other metals like tin.
Consider, for example, that aluminum prices hovered around $1,600 per ton when Trump took office and now have soared to almost $2,800. Likewise, the price of tin jumped from less than $20,000 per ton to nearly $34,000 today. These rising prices have materially harmed a broad range of American industries, from aerospace to shipbuilding to high-rise construction.
Counterintuitively perhaps, the tariffs haven't done much to help the U.S. aluminum industry, which is faltering. Eight U.S.-based smelters either closed or curtailed production since 2014. Only two of our five remaining smelters are operating today at full capacity, rendering U.S. production of aluminum to its lowest level since just after World War II.
Moreover, research from Harbor Aluminum found that at present, only 1 out of every 5 tons of primary aluminum consumed in the U.S. is produced in the U.S. This underscores the critical need for the importation of primary aluminum from around the world, without which many U.S. aluminum-dependent manufacturers are at risk of closing.
The demand of these companies for aluminum simply cannot be met without imports from overseas. At the heart of this dilemma is the continued application of Section 232 tariffs.
The rationale for eliminating tariffs for aluminum goes well beyond providing relief to U.S. manufacturers laboring under the tariff burden. Removing the tariffs also would stimulate trade with key American allies and incentivize the furthered development of low-carbon aluminum. Much of the primary aluminum we import today from Europe and Russia is produced through the use of hydroelectric power, which has an extremely low carbon footprint. The elimination of Section 232 tariffs would expand that trade, producing a significant win for the global climate.
Moreover, enhanced U.S. participation in global aluminum trading would open the door to the adoption of a range of promising new low-carbon-intensive manufacturing technologies, which hold the promise of achieving aluminum carbon neutrality. For example, a smelting process using inert anode technology achieves aluminum production that generates oxygen instead of carbon.
Growing America's low-carbon sector also would help offset China's burgeoning aluminum production, a major source of carbon emissions globally. Consider that in 2000, China produced just more than one-tenth of the world's primary aluminum. Today, it produces one-half, mostly with traditional smelting technology that is coal-reliant and extremely carbon-intensive.
This situation portends dire consequences for the global climate. According to the Aluminum Association, "if Chinese smelters were a standalone country, they would be the 16th-highest contributor to global carbon emissions in the world."
Compare this unfortunate record to that of North American primary aluminum production, which has laudably dropped its greenhouse emissions by nearly 40% in recent decades. And today it accounts for less than 5% of greenhouse gas emissions from the U.S. metals sector and 0.06% of total U.S. greenhouse gas emissions.
Should the U.S. and the European Union fully embrace low-carbon aluminum — using clean energy sources like hydropower and advanced smelters to produce low-carbon aluminum — we can provide a viable option for end users of aluminum at home and around the world, which is a win for both the economy and the global climate.
If the Section 232 tariffs remain in place, American manufacturers and end users will continue to suffer from material shortages and skyrocketing prices. Instead, we should abandon these tariffs, and we should commit to working alongside our European and Russian trade partners to expand the use of low-carbon aluminum with the goal of achieving net-zero carbon emissions.
Participants at the upcoming COP26 should issue a strong statement in support of the U.S. eliminating Section 232 tariffs. Doing so will be a win for climate and a victory for strengthening America's trade relationships with our long-standing global allies.
Rick Boucher, a Democrat, represented Virginia's 9th Congressional District from 1983 to 2011 and is a former chairman of the House Energy and Commerce Committee's Subcommittee on Energy and Air Quality. Contact him at: rb@eva.org