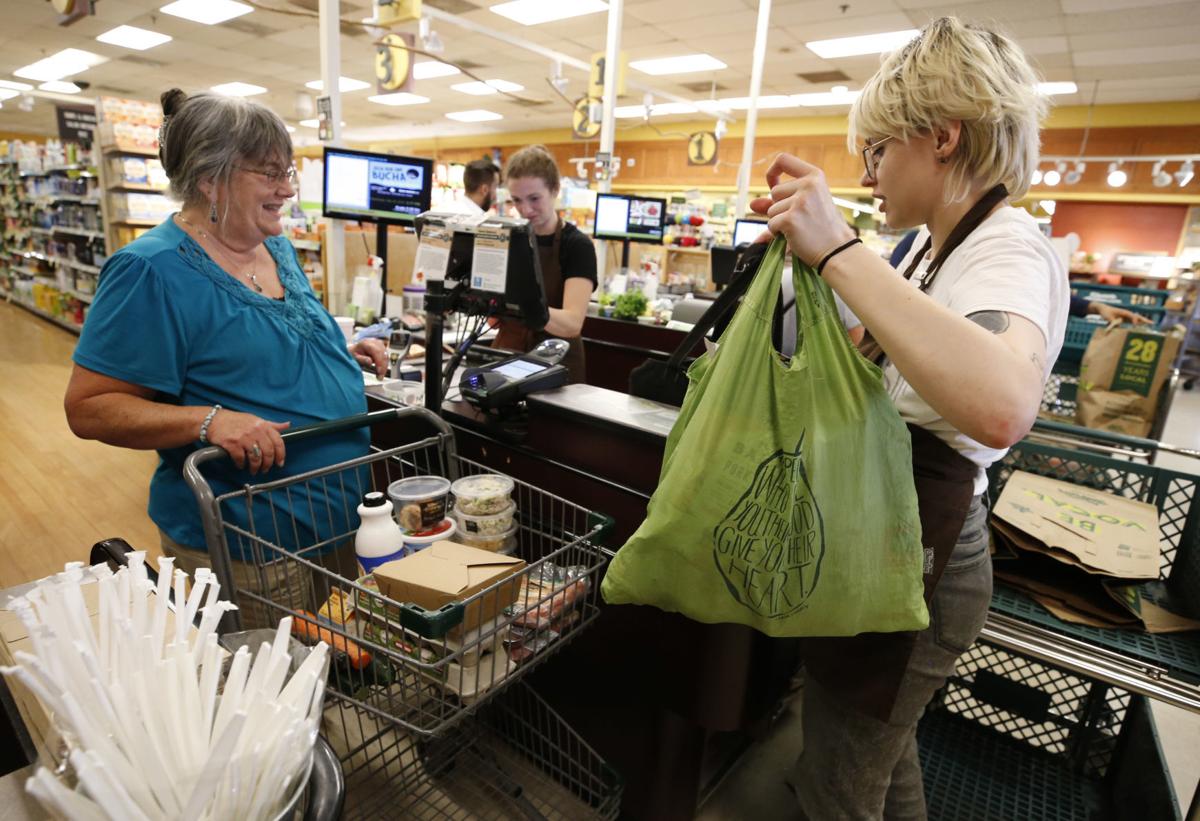 It's hard these days to listen to the news regarding the pandemic, especially when thousands of people are suffering physically and economically, schools have to go online for the foreseeable future, local businesses are struggling to stay alive and none of us know what the future holds. It's all happening at a rapid and dramatic pace.
And in the turmoil of it all, for those who can do so, we have to step back and ask ourselves: How we can change our circumstances for the better? It's never too early to ask that question and to start a dialogue on that topic.
As a grocer running one natural food market for 30 years in this community, I've seen some of the causes that have led to this pandemic, through the abuses occurring in agriculture and in our food supply.
The most obvious one is how our society is a poor steward of the environment and land. Instead, industrial agriculture, with ongoing pressure to keep its shareholders content, is in many instances choosing profits over sustainable environmental practices.
Take for example our factory farms, where horrendous practices purposely are kept from public view to avoid criticism and outrage.
Matt Mellen of Local Futures describes how factory farms, which raise billions of animals per year in squalid, cramped and unhygienic conditions, are ideal breeding grounds for infectious diseases. In 2019, African swine fever killed 25% of all the pigs in the world. Intensively farmed animals are deprived of even the most basic natural behaviors.
Factory farming is one of the biggest causes of animal cruelty on the planet. And not only does it harm animals — it hurts the natural world and us, too.
Unless the housing of millions of animals is eliminated and until we take the inevitable logic of disease evolution into account, novel and potentially deadly human diseases will continue to arise. Again. And again. And again.
In Rob Wallace's 2016 book,"Big Farms Make Big Flu," he shows how industrial agriculture is poisoning our food supply through the significant amounts of antibiotics and other chemicals that humans unknowingly ingest.
As a result, influenzas and other viruses are becoming more potent as the levels of antibiotics in our food result in a growing number of ineffective antibiotic medicines that were once effective.
Our federal policies around agriculture, namely through the Farm Bill that Congress updates from time to time, favors cheap grains on behalf of large manufacturers instead of providing adequate incentives to grow healthy food for our citizens.
Consequently, it is more affordable for people to buy chips, snacks and other processed foods as a result of federal aid than vegetables, fruits and other healthy foods. Thus, it's more affordable for many segments of our society to eat junk food designed to be addictive and typically resulting in obesity, eating disorders and depression.
Whether we like it or not, the pandemic is forcing us to re-evaluate our values. And from my experience, the best value that creates a better future, beyond pandemics and other environmental threats, is to think and act locally. Sure, it might cost a little more in the beginning, but over time, the health, environmental and economic benefits are enormous, not to mention saving us from further global disruptions.
What does thinking locally mean? It means going out of your way to eat and purchase food that is grown locally and to have a garden if you don't already have one. It means supporting local businesses because you want them to remain in our community and to recirculate their money back in our community.
It means rethinking when to spend money at so-called "big box" stores because their corporate decisions are not made on the impact on our local community but on the impact on their shareholders far away.
And in many instances, they use loss leader pricing and other tactics to drive local stores out of business in order to dominate a local market. All of this is done while they create huge carbon footprints by transporting goods from far away — in the name of centralized food production.
The best way to prevent pandemics, as Mellen observes, is not a future of ongoing self-isolation, handwashing and facemasks. We need to work to a world where factory farming and wildlife trade is outlawed and where economic growth is not pursued at all costs.
To live more locally means to respect our biosphere's limits and reverence for the precious wild creatures within it. Human health cannot be treated independently from the health of the natural world. The two are inextricably linked.