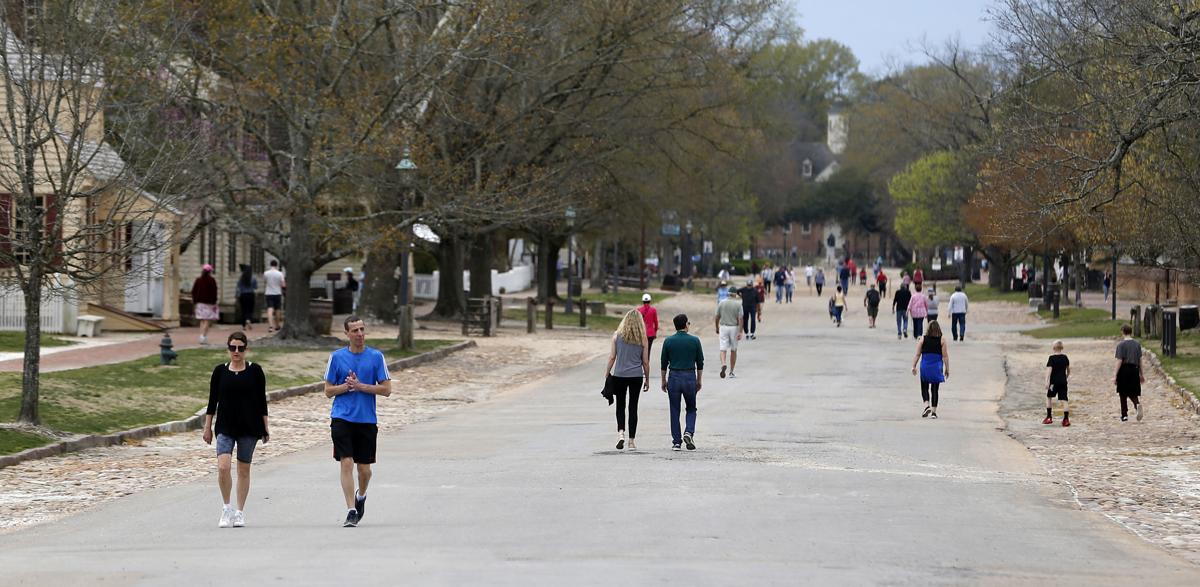 By Ron Carlee and Robert McNab
As COVID-19 continues to spread across the United States and measures to contain the virus become more onerous, the impact on local governments is lost in the national and state conversation.
Extensive social distancing is having dramatic impacts on individuals, businesses, nonprofits and local governments. We examined the anticipated revenue impacts on local governments in Virginia and specifically Hampton Roads. Local governments in Hampton Roads are losing at least $16 million a month in local taxes. Across Virginia, local governments are down about $60 million a month, if not more.
Local governments are where the proverbial rubber of government meets the road. Virginians have more frequent contact with local officials, and local governments are often on the front lines of the COVID-19 pandemic response. Yet, in the midst of a historic downturn in economic activity, local governments are facing a dramatic decline in tax revenues.
Unlike the federal government, state and local governments must balance their budgets on a regular basis. Local revenues, once lost, typically cannot be recovered as cities and counties are constrained in the commonwealth from levying new or higher taxes. These revenue reductions present an immediate challenge to local governments.
As the number of infections in Virginia and in the United States has risen in recent days, traffic in restaurants, hotels and entertainment venues, as well as at many retailers, has steadily declined. Data from restaurants that participate in the OpenTable platform illustrates a near collapse of traffic for restaurants across Virginia. The latest statistics suggest that hotel occupancy and revenues declined, on average, by 25% in early March. By the end of March, we expected hotel occupancy rates for many localities to be below 20%.
The declines in hospitality, tourism and retail sectors of the Virginia economy will hit local governments particularly hard. While property taxes are the largest share of local revenues, sales and use, business license, hotel and motel, restaurant and food, and admissions taxes are a foundational element for cities and counties. We estimate these "vulnerable taxes" generated $2.9 billion in annual revenue in Fiscal Year 2018 and more than $637 million in Hampton Roads.
Our data indicates that the localities most dependent on vulnerable revenues are Williamsburg (38% of local revenues), Colonial Heights (24%), Fredericksburg (23%), and Norton, Harrisonburg, Emporia and Winchester (20% to 21% each). The vulnerable taxes generated $142 million annually for these seven communities. The localities that will lose the largest amounts of revenue are, in descending order, Fairfax County, Virginia Beach, Arlington County, Henrico County, Loudoun County, Richmond, Norfolk and Chesapeake. These localities generated almost $1.4 billion from the vulnerable taxes in FY 2018.
The ripple effects of the COVID-19 economic shock will also emerge in the coming weeks. Almost 2.8 million workers in Virginia were employed in the private service sector in the third quarter of 2019, with an average of 420,000 working in the leisure and hospitality industry. While the education and health sectors are likely to be insulated from the economic shock, many workers in the leisure and hospitality industry will not be.
At the local level, the impact of the COVID-19 pandemic will vary. In Williamsburg, almost 50% of jobs in 2019 were in arts, entertainment, recreation, accommodation and food services sectors. In Virginia Beach, the commonwealth's largest city, more than 17% of jobs were in these sectors.
Unemployment will increase significantly in March and April. As workers are laid off, their demands on state and local governments for unemployment insurance, rental or mortgage assistance, and other public services will increase.
We don't know how long social distancing measures will be necessary, nor do we know the number of Virginians who might fall ill to COVID-19. We are in a race to flatten the curve, a race that also will have a lasting impact on local governments in the commonwealth.
Without immediate state and federal aid, local governments will face a revenue shock in the coming months that will lead to deficits in the current fiscal year and budget shortfalls for the new fiscal year that begins in July. While local governments will not be able to avoid revenue declines, awareness and planning can provide some relief.
It's not time to panic. It's time to prepare.
Ron Carlee is an assistant professor of public service at Old Dominion University. Contact him at: rcarlee@odu.edu
Robert McNab is a professor of economics at Old Dominion University. Contact him at: rmcnab@odu.edu