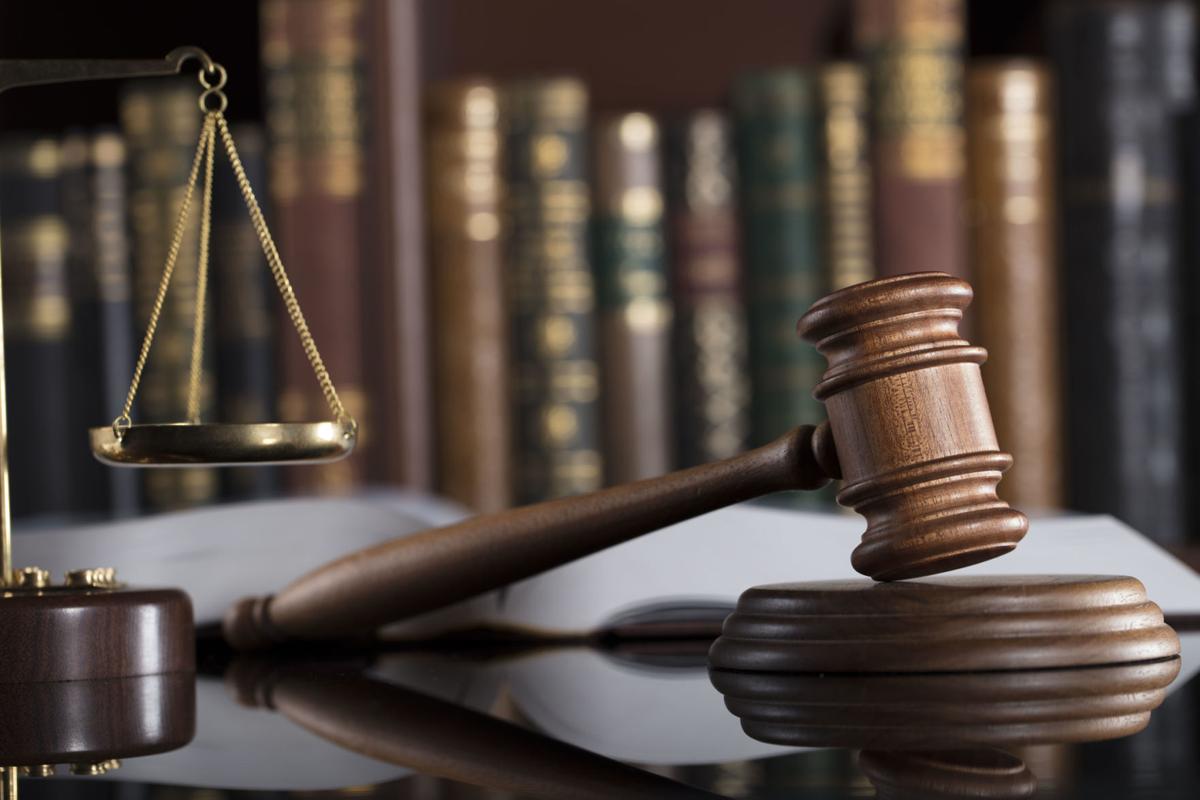 The speaker of the House of Delegates announced a "historic" method of making laws when the General Assembly convened this summer. She sent members home to legislate from wherever they can access the internet. What is missing is meaningful public participation in the legislative process crucial to representative democracy. It did not take long for Virginia commissions to follow suit.
This past Friday, the Virginia State Crime Commission gave three day's notice of a "virtual public hearing" on a radical legislative agenda to turn Virginia's justice system upside down.
With a few other members of the public arbitrarily allowed to participate, I opposed House Bill 5146, "Automatic expungement for certain convictions," sponsored by House Majority Leader Charniele Herring, D-Alexandria, and HB 5148, "Earned sentence credits," sponsored by Del. Don Scott Jr., D-Portsmouth.
Proponents of these measures frame their support in fair-sounding titles and catchy rhetoric, but the substance tells a different story.
Let us first consider HB 5146. Most agree that a second chance is an important part of our justice system, and many support current laws for dismissal of first offender convictions for minor offenses.
HB 5146's 27 pages recite a laundry list of serious criminal offenses subject to automatic expungement (rather than a pardon) that will shock the conscience, including involuntary manslaughter and arson. And 85 additional listed offenses raise even greater concerns about the bill's intent and public safety implications.
The list includes: threats to bomb buildings; pointing a laser at law enforcement; disarming a police officer; damaging monuments, breaking, defacing or preventing operation of a vehicle; destroying firefighter equipment; encryption used in criminal activity; obstructing free passage of others; and possessing objects to puncture tires.
Interestingly, other offenses subject to automatic expungement include the failure of a member of the National Guard to respond to a riot after the order of the governor and maliciously burning the American flag in public.
The list of offenses is disparate and expansive, and given case law, flag burning laws are rarely enforced. Yet the thread unifying these offenses is contempt for ordered society, and disrespect toward our laws, institutions and the impartial administration of justice.
Rather than providing a thoughtful list of offenses subject to expungement or first offender, HB 5156 offers a grab bag of expunged freebies for would-be rioters and anarchists. It also gives members of the National Guard an affirmative incentive to disregard to obey a lawful command by the governor to respond to riots. Enacting this bill would bring more riots, violence, arson and destruction to a Virginia city near you. How would this benefit Virginia or Virginians?
Most recognize that criminal laws are written to inform society of unacceptable behavior in a rules-based society. Yet, HB 5156 encourages people to deny their criminal record when applying for jobs or dealing with the government.
Specifically, it provides that someone cannot be charged with perjury for denying his or her criminal record post- expungement, even if if it is done so under oath. Supporters of HB 5146 seek criminal immunity for those who lie under oath at trial, including those who accuse another of committing a crime and testify against them.
On the other hand, victims and law enforcement face potential criminal prosecution as Virginia law makes it a crime punishable up to a year in jail to disclose expunged records.
HB 5148 is even more dangerous and far-reaching. It provides convicted up to a 50% retroactive discount for their crimes. Judges sentence someone after receiving aggravation and mitigation evidence.
A judge's pronouncement is the binding contract with the victims on how long they can live without fear of their assailant. Anyone who votes for HB 5148 would cancel the contract between Virginia crime victims and sentencing judges for the past quarter century.
Few proposals are more callous and disrespectful to crime victims. HB 5148 goes further than HB 5146 by providing sentencing discounts not only to rioters and anarchists, but to mob criminals, gang members, terrorists, other violent criminals and those who possess child pornography.
In Virginia's current justice system, offenders serve time, victims are respected and serious felony convictions are not automatically treated as if they never happened.
In the upside-down justice system these bills would create, felonious offenders would be released early, crime victims would be disrespected, convictions would be automatically erased, and victims and law enforcement personnel would be subject to potential prosecution for merely discussing these crimes.
As these measures move to the Virginia Senate, make your voices heard. And protect our justice system from being turned upside down — virtually.
Rusty E. McGuire is the commonwealth's attorney for Louisa County and a former professor of criminal justice at Virginia Union University. Contact him at: rmcguire@louisa.org