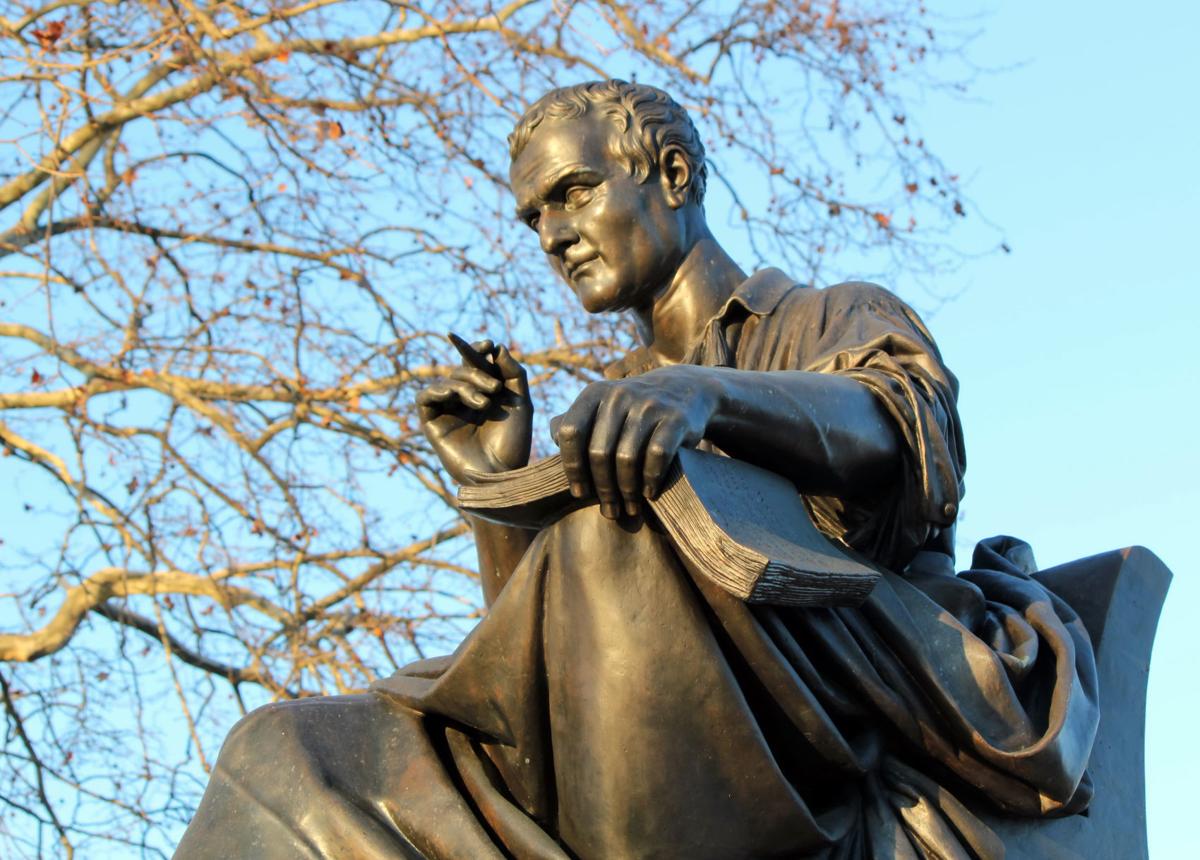 If you had to give your life for your country, what kind of a country would you want to give it for? That is the question I pose to cadets at the beginning of my political theory survey course every semester.
One of the most prominent political theorists of the last century, Alasdair MacIntyre, laments what many take to be the first principle of government today: the pursuit of utilitarian ends. This refers to our material well-being, i.e. economic productivity, health and longevity, domestic order, and security from foreign threats.
The just regime is that which enables us to pursue our individual purposes, whatever they may be. But if this is all we are about as a country, then the ultimate sacrifice, on MacIntyre's acrid formulation, would amount to no more than "dying for the telephone company."
Yet, this is the sense one gets from the justifications on both sides of the current debate regarding the pandemic. The axis around which recent argument has revolved is whether to open up the economy to restart the engine of commerce or to remain in the current quarantine to save as many lives as possible.
These are the fundamental trade-offs to be weighed against each other. However, for early 20th century scholar Irving Babbitt, these responses would reflect a "quantitative view of life" and fail to acknowledge the higher purpose to which political questions ultimately must refer — the person and regime of ethical character.
Babbitt saw this quantitative view of modern life as reflecting a kind of "scientific humanitarianism," a vapid outlook, insofar as it obscured the struggle for good over evil within the individual soul. Once championed by Francis Bacon, the quantitative view reduced man to an animal and, out of optimism about predicting human behavior, saw the possibility for social progress.
Parallel to this trend, Babbitt saw a strain of thinking he called "sentimental humanitarianism," whose representative was Jean-Jacques Rousseau, the Genevan philosopher who believed in man's natural empathy and goodness toward his fellow man. Together, these two forms of humanitarianism fueled a faith in human progress, which would be possible if only we liberated man from the physical and institutional forces that restrained his universal benevolence.
Seeing the utopianism of such thinking, Babbitt called for a renewal of the notion, long maintained in the Western tradition, that the life of proportion for the individual and cooperation for society depends not on human emancipation but the exercise of self-restraint.
On this view, human beings are inclined to selfishness and power-seeking, and above all, need institutions that foster limits on our appetites. Drawing on the wisdom of the ancients, Babbitt saw the institutions of a sound social order as reinforcing good character in individuals, who ultimately comprise the decision-makers of any regime. The "city and soul," as Plato referred to them, serve one another best when they are well-ordered, which means checking antisocial impulses within each. If successful, the life of virtue would be the higher purpose toward which individual and community work together.
If a regime really is worth giving one's life for, it should be one that dedicates itself not merely to living but, as Socrates says, to living rightly or well. What might our conversation look like if it were focused on these higher purposes?
In short, our decisions about "opening up" or staying "shut down" would be grounded in furnishing support for the ethical life, i.e. institutions that cultivate virtue for their own and the individual's sake.
The argument for "going out" may thus be based on a desire to rebuild ties to local community, which most directly shapes the character of citizens, whereas the argument for "staying in" may be rooted in the concern for elder members, whose life experience is needed by all for acquiring wisdom.
Worship with others may be an essential allowance if virtue is to have the support of fellowship, whereas staying home might be seen as a valuable practice in moderation and restraint.
Love of neighbor might require mutual aid among citizens long dependent on far away supply chains, whereas staying in might be justified by the need to forge strong family ties, whose shaping of character has been known for millennia.
What is needed most is not good policy, but good citizens. For it is the latter who must always look after the former. And without their formation, wishing for maximum gains and minimum losses, "realistic" though this seems, is nothing less than political idealism.
Ryan R. Holston is Jonathan M. Daniels '61 Chair for Academic Excellence at Virginia Military Institute, where he teaches political theory, and is editor of "The Historical Mind: Humanistic Renewal in a Post-Constitutional Age." Contact him at: holstonrr@vmi.edu