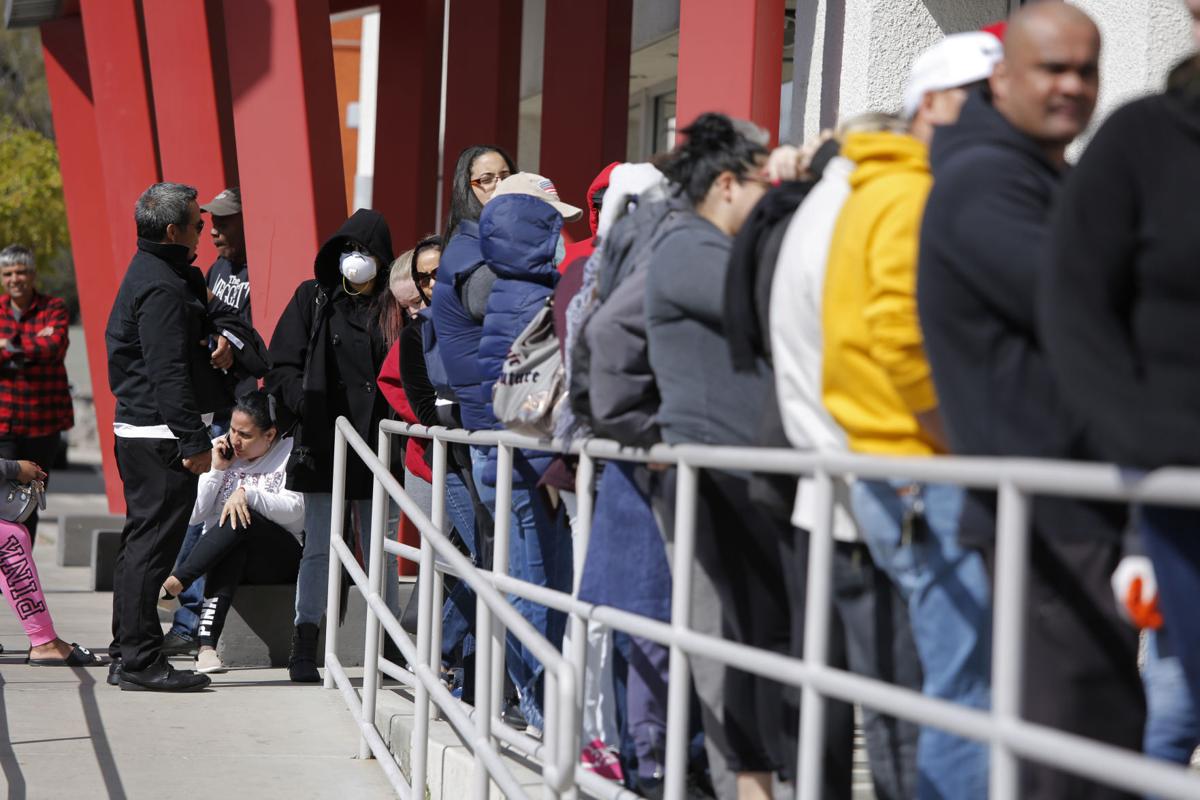 It's hard not to grow numb to the scale of COVID-19: more than 22 million cases nationwide, 379,000 deaths and countless grieving loved ones.
The economic fallout only amplifies the pain. Since March, more than 1 in 6 Virginians have filed for unemployment.
Unemployment payments are a good thing. When an economic crisis hits, and lots of people lose their jobs, our unemployment system helps them pay for rent and groceries while we work to right the ship.
We never know which industries will crumble in a recession. That's why all of our employers pay into the system. Who would have guessed a year ago that concerts and coffee shops now would be unsafe?
COVID-19 tested our social safety net, and we haven't made the grade. The Virginia Employment Commission (VEC) continues to process the towering claims, but more than 70,000 workers still are waiting.
Many have been waiting since July. Virginia is the slowest state in the nation for processing claims that require extra review: Fewer than 10% of cases get resolved within three weeks.
As a delegate in Charlottesville, I hear heart-wrenching stories from workers waiting every day. As a labor economist, I'm committed to building a better system. That's why I filed legislation to address the legal hurdles that are slowing down payments to people in need.
First things first: We can't cut off a worker's payments without meaningful review. A construction worker in my district was laid off in April. He got unemployment insurance (UI) for three weeks before his payments stopped. He waited four months to learn why.
Turns out he'd reported a handyman gig that didn't show up in state payroll, and the mismatch got his case flagged for review. It took the state four months to get to his case and one day to clear it up.
In the meantime, he went without thousands of dollars he rightly was owed. Workers shouldn't get cut off from critical support while state agencies go understaffed for months.
While some reviews have quick fixes, many drag on. A restaurant worker in my district was laid off in March. She filed for unemployment and got payments until May when her boss told the state she was fired for cause, not laid off due to COVID-19.
The VEC launched a review, but her boss ignored the agency's requests for information — until August. She went almost three months without $9,000 because employers have little incentive to help settle claims.
Under current law, employers can ignore repeated agency requests before facing a $75 fine, a small price to pay for some. Under the bill I've proposed, employers who fail to respond can lose their right to appeal the claim. It's a small change that will help employers treat claims with the same urgency that workers feel as their bills are piling up.
And while some workers wait months for the money they're owed, others get payments they have to pay back. A home health aide who works in my district was laid off in March. She got UI through July, when a letter from the VEC arrived.
It said the state had made an error in approving her claim and she owed $15,000 back. She didn't have the money. She'd long since spent it on rent and food and other needs.
Virginia is one of just 10 states that puts workers on the hook for the state's mistaken payments, even when the workers have no income with which to pay back. My bill would put the onus for making proper payments on the state where it belongs. No one should be afraid to apply for unemployment because they might wind up indebted down the road.
Unemployment claims were the No. 1 reason constituents called me this past year. Most delegates and state senators will tell you the same. The provisions in this bill are the first steps of many, and we have to take them now.
Every recession, millions of people briefly fall into poverty and (re)discover our so-called safety net. For a few months, they learn about the hoops and endless hurdles poorer families tackle every day.
In between recessions, states tighten their belts and build up more walls between workers and the help they deserve. Now, with 1 in 6 Virginians watching, is the time to build back better.