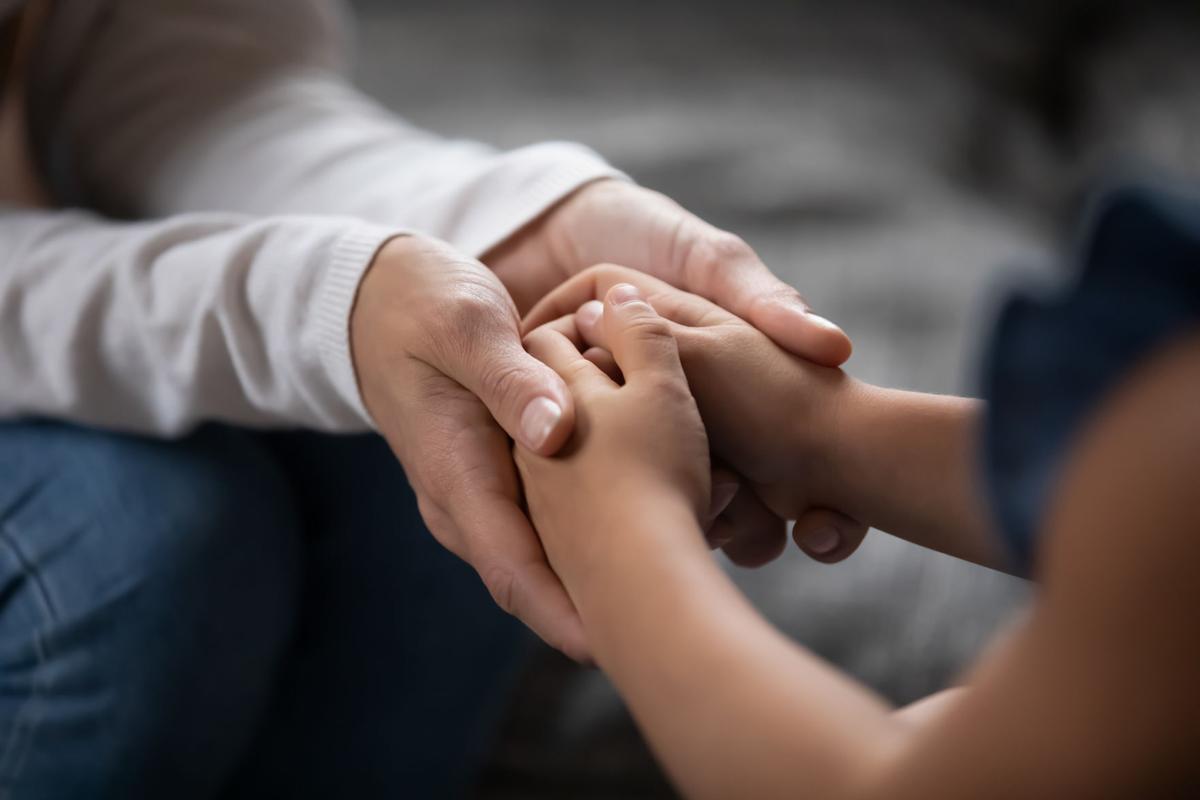 On the heels of Mental Health Awareness Month, I want to recognize a pioneering program in the commonwealth that holds the promise of helping thousands of young people access mental health resources they might need.
More than three years in development, the Virginia Mental Health Access Program, otherwise known as VMAP, serves to connect the state's pediatricians and other primary care providers caring for children and adolescents, with trained mental health professionals who, in turn, are available to help with their patients.
This statewide network, administered through five regions, can speed delivery of mental health services to children and adolescents who might be exhibiting symptoms of anxiety, depression, attention deficit hyperactivity disorder and other behavioral concerns.
With most of the components now in place, VMAP made its official debut in May, which, appropriately enough, is Mental Health Awareness Month every year. As we focus on the mental health needs of Virginians, we have come to understand that our efforts in meeting the needs of our citizens have fallen short over the years.
The fact is, when compared to other states, Virginia lags well behind in the level of mental health resources that are available. According to the State of Mental Health in America, 2020, the commonwealth ranks 41st in the nation in the size of our mental health workforce.
In Virginia, there are only 13 child and adolescent psychiatrists available for every 100,000 children below the age of 18. Alarmingly, only two counties in all of Virginia have a sufficient number of child psychiatrists.
As a result of this shortage, many children and teens in our communities go without much-needed mental health resources, putting them at risk.
Research tells us that half of all mental illnesses begin by the age of 14, and that more than 1 in 5 children have a diagnosable mental, emotional, developmental or behavioral problem.
We also know that the pandemic has had a particular impact on children, who have been jolted from the familiar rhythms of their lives and who have watched their parents confront the challenges brought about by COVID-19.
To help address the situation, organizations in Virginia, including the Virginia Chapter of the American Academy of Pediatrics, began planting the seeds that would grow into VMAP as early as 2017.
At that time, hospitals in Northern Virginia and Hampton Roads began training primary care providers in how to screen, diagnose and manage mental health conditions among children and adolescents.
With positive results, trainings grew and the following year, VMAP officially was created through a grant from the Health Resources and Services Administration, a federal agency under the U.S. Department of Health and Human Services. Funding from the state has since enabled the build-out of the program in all regions of the commonwealth.
While training always has been a vital element of VMAP — ensuring that primary care providers are able to screen, diagnose, manage and treat an array of pediatric mental health conditions — there are other important components. These include behavioral health consultations between primary care providers and regional VMAP hubs that are supported by child and adolescent psychiatrists, psychologists and social workers.
These telephone consults put expert advice and insights into the hands of physicians, nurse practitioners and physician assistants in a critically timely fashion.
Care navigation also is an essential part of the program. Care navigators directly support the primary care provider's patients by helping identify mental health services that are available in their region as well as overcome potential barriers such as language, transportation, insurance and other issues.
And lastly, telehealth services, which have become increasingly popular across all areas of care during the pandemic, will be a convenient means for supporting consultations.
While the program is only officially getting started, the reception among primary care providers has been overwhelmingly positive. More than 450 providers have received formal VMAP training and more than 1,000 consultations have already taken place.
The program is making important inroads into communities where access to health care can be elusive. One in 3 of the youth who have received VMAP services is a person of color and almost as many were enrolled in Medicaid.
VMAP holds tremendous progress in helping health care providers throughout the commonwealth identify and treat mental health conditions among Virginia's youth.
Credit goes to the state's legislators and public officials who recognized our deficiency in this area and who have taken the bold steps toward creating a new innovative program that creates ready access to Virginia's mental health resources and expertise.
Sandy Chung, M.D., a pediatrician, is the medical director of the Virginia Mental Health Awareness Program. Contact her at: schung@vmap.org