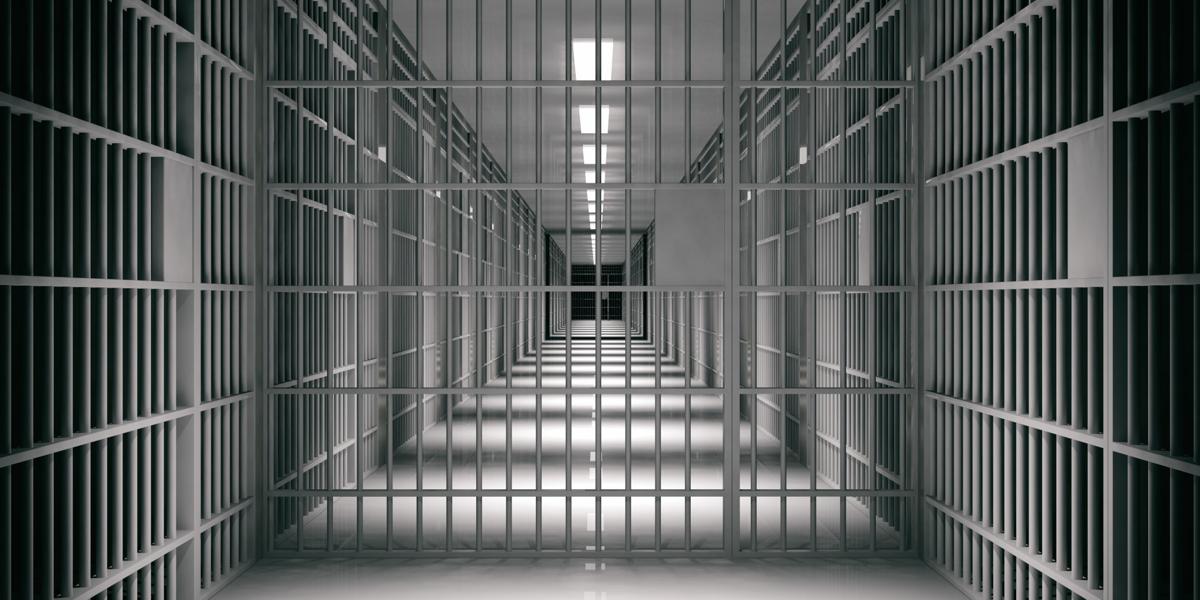 Imagine being convicted of a crime you didn't commit. While you're in prison, a surveillance video is found showing someone else committing the crime. This is the key evidence you need to prove the truth and gain your freedom. Except in Virginia, you would probably have no way to present it in court.
As leaders of the Mid-Atlantic Innocence Project and the Innocence Project Clinic at the University of Virginia School of Law, this is the kind of issue we confront every day as we try to free innocent prisoners who were convicted in the commonwealth.
A 2004 law, the "writ of actual innocence," was supposed to address this problem by providing a way for the innocent to challenge their convictions in court to secure their exonerations. After more than 15 years on the books, however, it's clear that the law is more of a roadblock than a pathway to justice.
If you pleaded guilty (as 10% of innocent DNA exonerees did) and discover a video of someone else committing the crime for which you were convicted, you cannot file a writ of actual innocence. If you've already filed an actual innocence petition when you discover the video, you are barred from filing another.
Even if these restrictions didn't apply, the law has one of the highest standards in the country for relief, requiring proof by "clear and convincing evidence" that no juror would have convicted you based on the new evidence.
The case of UVA Innocence Project client Darnell Phillips illustrates that the law is broken. He was wrongly convicted of raping a 10-year-old girl in Virginia Beach in 1990. Over the years, the evidence began to fall apart. In 2001, DNA testing of hair from the crime scene excluded Phillips, but his petition was dismissed on procedural grounds.
In 2017, additional testing of evidence — which the commonwealth previously said had been destroyed — also excluded Phillips. The victim has admitted that she was not really able to identify her attacker and only identified Phillips because of lies the police told her.
Despite this mountain of evidence, his writ of actual innocence was rejected. After spending 27 years in prison, he was released on parole 20 months ago. While he is no longer behind bars, he is not free. Forced to register as a sex offender, he can't find a job or go anywhere without permission from his parole officer. He can't even join a gym. As long as Phillips remains convicted, the person who actually committed the crime will elude justice and possibly harm others.
This year, the Virginia legislature has an opportunity to fix the writ of actual innocence. House Majority Leader Charniele Herring, D-Alexandria, and state Sen. John Edwards, D-Roanoke, have introduced legislation to remove the guilty plea bar and the one writ limit, and to create a more reasonable standard for overturning wrongful convictions. Their legislation is House Bill 974 and Senate Bill 511, respectively.
The legislation would put Virginia's law in line with other states that have writs of actual innocence, including Maryland, Nevada, Texas, Utah and Wyoming. None of these states bar people who pleaded guilty or limit the number of petitions that can be filed if new evidence becomes available.
Based on the experiences in these states, the cost to Virginia would be minimal. In Baltimore, only two petitions were filed last year by people who pleaded guilty. In 2014, Texas passed a law allowing petitions based on new or discredited forensic evidence; an average of nine petitions have been filed each year.
Fixing the writ of actual innocence also would save taxpayers money. Virginia spends $32,000 every year to incarcerate an innocent person. Because innocent Virginians are usually unable to obtain relief through the writ of actual innocence, they often seek exonerations by filing under habeas laws or requesting pardons from the governor.
If the writ actually worked, it would reduce costs associated with lengthy state and federal habeas corpus litigation and cut the number of pardon petitions that must be reviewed and investigated.
Finding new evidence of innocence after a conviction is incredibly difficult. In those rare cases where this happens, it is in the interest of justice and public safety to ensure that innocent individuals can get back into court to overturn their convictions. The legislature should recognize that and make Virginia's writ of actual innocence live up to its promise.