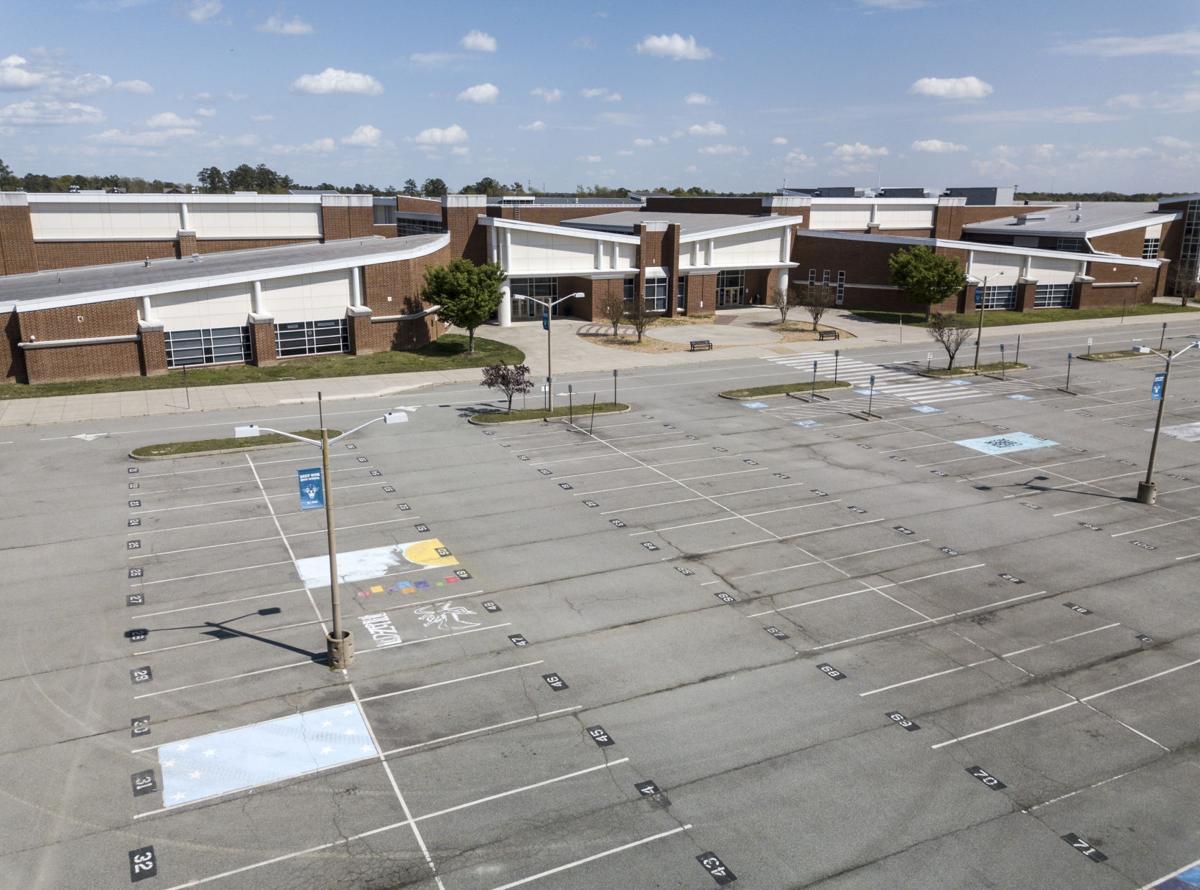 By Siobhan Dunnavant, Joe Morrissey and Chap Petersen
Ongoing school closures across the state are having a dramatic impact on Virginia's students and families. Most directly, our students are falling behind in school. Indirectly, we are seeing mental health, social-emotional and abuse issues increase.
The Richmond Times-Dispatch recently reported steep drops in academic performance among children in high-poverty districts such as Richmond Public Schools, disproportionately affecting Latino and Black children. At the same time, Fairfax County Public Schools — the largest school district in the commonwealth — published an analysis showing an 83% increase in middle school and high school students earning Fs in at least two classes.
Combining a lack of access to food, the internet and a secure environment, school closures have affected the trajectory of children all across the commonwealth, at least temporarily and perhaps permanently. In addition, they have disrupted hundreds of thousands of families, with parents trapped at home to help educate their children who normally would be at school.
It's frustrating to look back at how we got here. On March 12, Gov. Ralph Northam ordered the closure of Virginia's schools, citing his emergency powers under the Virginia Constitution.
Ten months later, many of these same school divisions effectively remain closed, with nearly 1 million students participating in "remote" learning rather than having access to in-person education if they choose. The decision to remain closed appears to be based, in part, on confusing guidelines from the administration.
The effects of school closure have led to highly disparate impacts upon Virginia's school population. Within poor communities, the results have been catastrophic. That is no surprise as working-class and low-income families lack the means to hire private tutors or stay home from work to manage children in their online studies.
While public schools physically have remained closed in metro Richmond and Fairfax County for nearly a year, private schools have reopened and continue to offer in-person education, with little to no COVID-19 exposure or spread. This is not just within "elite" private schools. In Richmond specifically, Anna Julia Cooper Episcopal School — which serves economically disadvantaged fourth- through eighth-graders primarily from Richmond's East End — has been offering in-person learning since July and only has experienced two COVID-19 cases.
Chesterfield County Public Schools closed its doors systemwide, rather than building by building, to all students midway through the fall semester because of the statewide rise in COVID-19 cases, even though the impact on the school district itself was minimal. Conversely, Colonial Heights temporarily shifted to virtual learning on a school-by-school basis as needed throughout the fall, working to keep children in the classroom as much as possible.
Virginia's private schools, and other public school systems in both the United States and the world, have shown that schools can open safely. Through the prudent use of temperature taking, the pod system, alternating arrival and dismissal times, requiring masks for teachers and children, and limiting interactions between classes and staff, schools can safely offer in-person learning.
There is no evidence that schools must be closed to defeat COVID-19. In contrast, the Centers for Disease Control and Prevention and the American Academy of Pediatrics have maintained this entire time that schools should be open with certain measures and precautions in place to keep students, faculty and staff safe.
A key factor in this analysis is that children are significantly less affected by this disease; very few children under age 18 nationwide have died from COVID-19. Yet despite the data, children continue to pay the largest price of the shutdown.
The governor has proposed "re-allotting" money for teacher pay raises without any requirement that students or teachers be physically present. He even is committing to spend $500 million to "hold harmless" those school divisions that have lost thousands of students — without actually solving the issue that is causing families to withdraw their students from the school system.
It's time for the General Assembly to act on this critical issue. When it goes back into session on Wednesday, we will consider the governor's amendments to Virginia's biennial budget. There should be no new budget approved, nor additional funding allocated to school districts, unless schools are reopened for in-person learning.
The best interests of children should drive every school decision. For 10 months, 1 million children have been barred from public school classrooms, without a scientific rationale. It is the duty of the General Assembly to end this school shutdown. It's time to reopen schools.