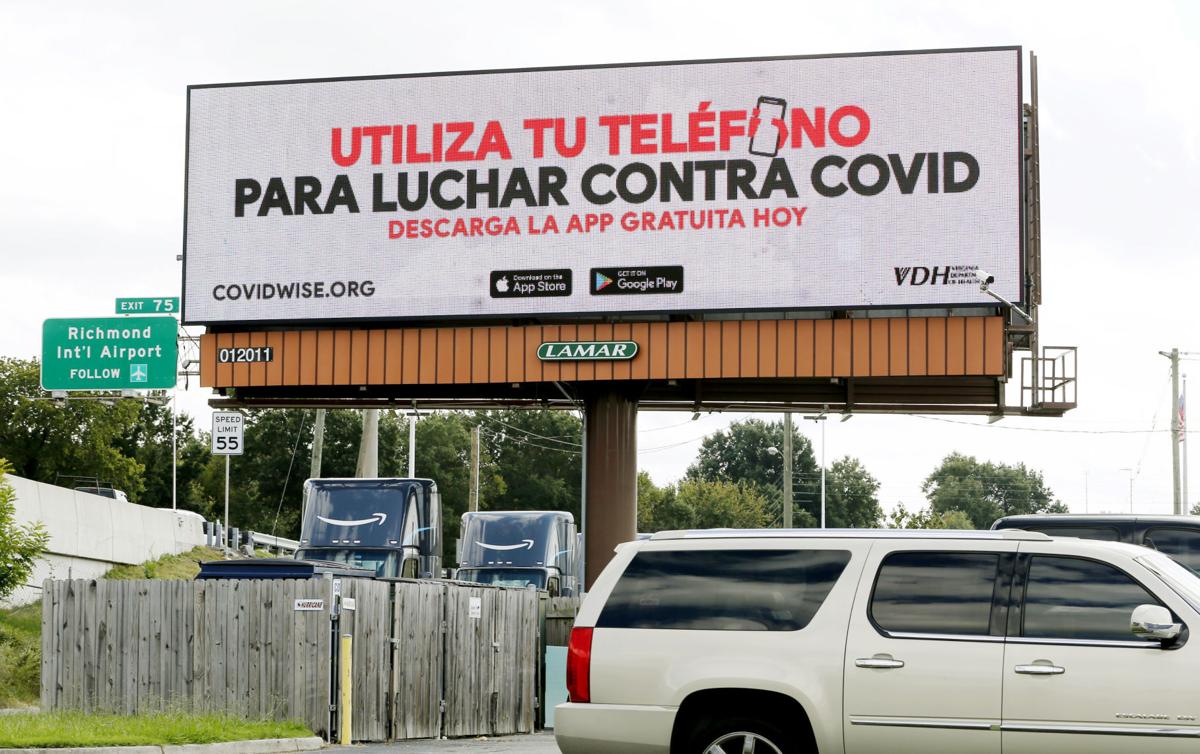 "The COVID-19 vaccine is not necessary."
While public health officials are fighting the spread of COVID-19, the state health department's own frequently asked questions featured misinformation, undermining its own efforts.
This Google-generated translation on the Virginia Department of Health's website for Spanish language readers sparked outrage.
This mistranslation belies what we know to be true: that Latino communities disproportionately are burdened by COVID-19. Across the state, Latinos — less than 10% of the total population — make up 17% of confirmed COVID-19 cases with reported racial and ethnic data.
The numbers are even higher in certain health districts, like Fairfax County, where Latinos are 33% of COVID-19 cases and just 16% of the population.
The obvious inaccuracy of the translated phrase should not be shocking given it was done by Google Translate. It translates everything word for word, without context.
That's what happened to the state health department. For example, one of the phrases in the COVID-19 frequently asked questions that states "providing care at home to someone who is sick with COVID-19" is translated into Korean as "the person who got COVID-19, gets treated at home."
Any public health official would tell you that if you have COVID-19, you should go to a medical professional who then will diagnose where treatment takes place.
To be clear, the health department shouldn't be the only agency scrutinized for using Google Translate to lower language barriers. It is a common feature across state agency websites.
You might have noticed the widget embedded on websites, usually situated in the upper right-hand corner. It features a pull-down menu that claims to convert text in any of roughly 100 languages into text in any of the others within seconds.
On the Virginia Employment Commission landing page, the word "unemployed" featured prominently asks the visitor if they are "unemployed or employee seeking benefits" or an "employer."
Using the Google Translate app, "unemployed" is translated as "no employee" or "employee not there" in Vietnamese. This is a nonsensical translation.
How are linguistically marginalized communities supposed to view the health department or the unemployment program with credibility and legitimacy if its messages are portrayed with grammatical mistakes or plainly are wrong? Using machines to provide wholesale translations misses the point of truly enhancing accessibility for individuals who do not use English as their dominant language.
Such inaccurate translations not only create confusion and erode trust, but they create a substandard level of what is acceptable for English speakers versus non-English speakers. This is discriminatory and offensive to many of us who are serving and part of these very communities.
Anyone who has been in the awkward position of interpreting for a relative gets it. Growing up, I interpreted for my parents for doctor's appointments, at city hall to update a business license and even during a parent-teacher conference.
As someone who was born in the United States and only half-heartedly paid attention in Saturday Korean school, my interpretation skills were rudimentary. When things got really tough, I simply said the English word with my best attempt at a Korean accent.
What was harder though was seeing how much disrespect my parents felt when English-language speakers started to speak louder and slower in a twisted attempt fueled by their frustration to lower the language barrier.
As Virginia is becoming more linguistically diverse, institutions have to keep up. Asian Americans are one of the fastest growing demographics in the state. And 20% of Asian American households in Virginia linguistically are isolated. Phone menus should go beyond "Press 1 for English and Oprime 2 para Espanol."
During the 2021 General Assembly session, state legislators made modest gains toward language justice and equity to address the disadvantages and barriers for people who do not speak English.
The Office of Diversity, Equity and Inclusion will work with stakeholders to develop recommendations to implement a language access policy for state government. And the health department can't repeat that mistake with legislators prohibiting the use of machine translation without human review by a professional translation in any communications to non-English speakers.
The practical utility of Google Translate and similar machine translation applications is undeniable if you're a tourist and you're looking for directions to the train station or you're ordering food at a restaurant.
However, the stakes are much higher in the case of COVID-19, and people desperately seeking information and resources. Everyone deserves the same respect and clarity that we provide to English speakers regarding critical services and resources.
Sookyung Oh is the director of NAKASEC Virginia, an Asian American community organizing and grassroots advocacy group. Contact her at: soh@nakasec.org