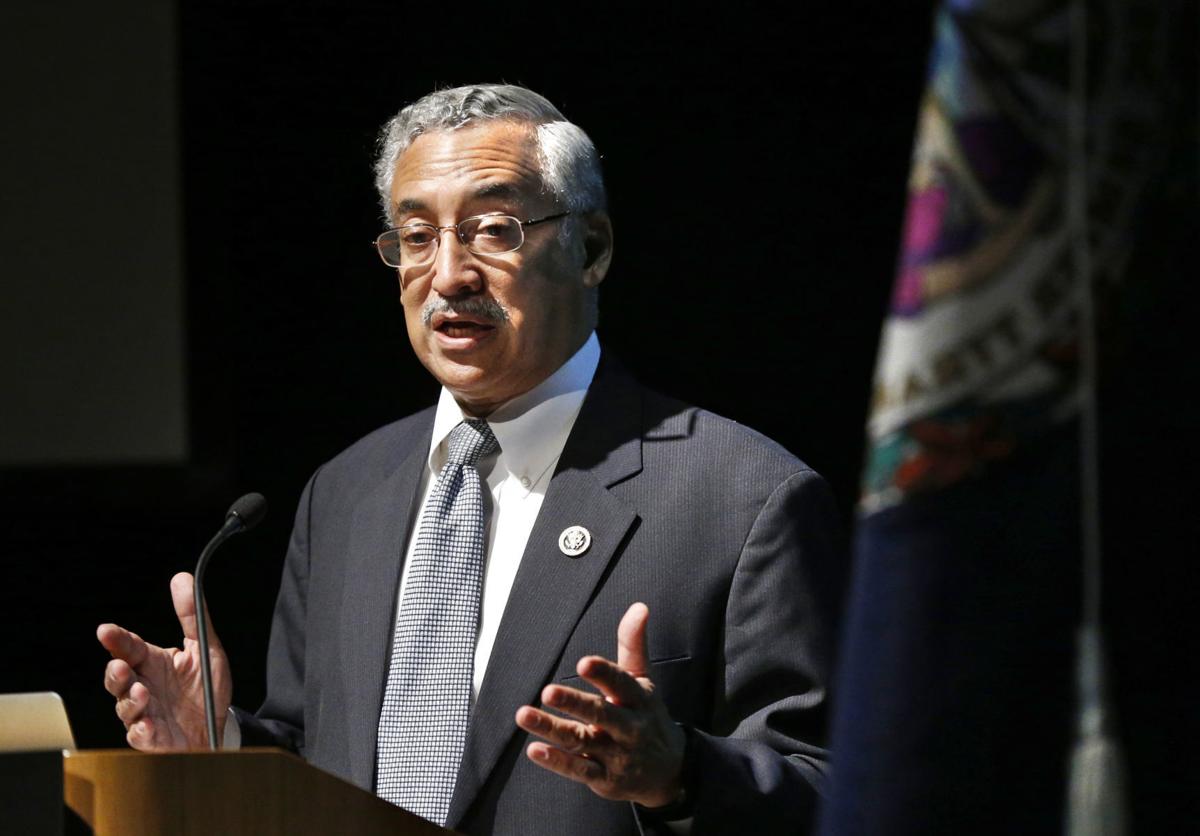 Public service is a bold and noble profession. At the backbone of public service are countless dedicated public servants who work tirelessly to serve citizens and residents.
This year, it is more important than ever to pause and celebrate a group of Virginians who have made extraordinary contributions to the practice of government and the well-being of our communities and citizens.
A hallmark of the L. Douglas Wilder School of Government and Public Affairs at Virginia Commonwealth University is to recognize public service individuals and organizations, as well as their nonprofit and private-sector partners, through our annual Excellence in Virginia Government Awards (EVGA).
Governor Wilder's leadership and public service were the inspiration for these awards, which recognize outstanding work at all levels of government in Virginia, dedicated public service, innovative approaches and commitment to excellence.
His leadership remains an inspiration today, as we recently commemorated his 90th birthday, seven decades of public service and the 30th anniversary of his historic inauguration as Virginia's 66th governor, the first elected African American to be governor of any state.
As a nationally ranked top 40 school of public affairs, we intentionally focus our teaching, research and service on improving the quality of public life for all.
In this same spirit, this year's EVGA recipients have made tremendous impacts on our communities.
As the commonwealth marks the 50th anniversary of the Virginia Constitution, we recognize A.E. Dick Howard, a professor at the University of Virginia School of Law and a principal drafter of the 1971 constitution, which enshrined hard-won civil rights protections and voting rights, constitutionally committed the state to educational equality and included stewardship of natural resources as a constitutional obligation.
Thousands of children in the Richmond area had a safe and fruitful start in life thanks to the dedication and vision of John C. Purnell Jr., who served as executive director of the Friends Association for Children for more than 40 years. Purnell skillfully helped at-risk children and families overcome prejudice, economic disparity, nutritional shortcoming and other challenges for those who are growing up in the region's most difficult neighborhoods.
As our communities become more diverse, the need both for resources and for advocates grows. For more than a decade, Cristina Dominguez Ramirez has worked to bring awareness, visibility and promote services to the Latino/Hispanic/Spanish-speaking communities in central Virginia. As a librarian in Henrico County, Ramirez works to bring inclusion of Latino youth and families into library services and programs.
Each year, Health Brigade (formerly the Fan Free Clinic) delivers health services to more than 10,000 people in Richmond and 22 surrounding counties in a caring and nonjudgmental environment. We salute Executive Director Karen Legato, along with the staff and volunteers, for their outstanding commitment to serving the least served, and improving the health and quality of community life.
Helping all Virginians attain quality, affordable housing has been the mission of Virginia Housing since 1972. Executive Director Susan Dewey, the agency and its partners are being recognized for their innovative and successful public-private partnerships with the greater housing community. This work has delivered a measurable improvement in public service, resulting in lower cost, improved quality and greater efficiency for citizens.
The Virginia Department of Juvenile Justice (DJJ) has 5,000 youth under supervision with more than 90% of those youth being supervised in their communities. Under the leadership of director Valerie Boykin, there have been dramatic gains in positive outcomes for the youth and families served by DJJ, including a reduction in the number of youth incarcerated in state correctional centers and education and treatment gains for youth.
As the first African American elected to Congress from Virginia since Reconstruction, U.S. Rep. Robert C. "Bobby" Scott has spent more than four decades in public service. Before being elected to Congress in 1992 to represent the 3rd District, Scott served for 15 years in Virginia's General Assembly both in the House of Delegates and in the state Senate. Scott currently serves as the chairman of the powerful Committee on Education and Labor, where he is advancing an agenda that improves equity in education, protects and expands access to affordable health care, and ensures workers can earn a living wage. We proudly honor him with the Lifetime Achievement Award.
Good government and community partnerships are essential. The Wilder School invites you to join us in our virtual celebration of these outstanding individuals and organizations. For more information about the awards and to register for this free event on April 15, visit: https://www.support.vcu.edu/event/evga2021 or call (804) 827-0867
Susan T. Gooden, Ph.D. is dean of the VCU L. Douglas Wilder School of Government and Public Affairs and an elected fellow of the National Academy of Public Administration. Contact her at: stgooden@vcu.edu