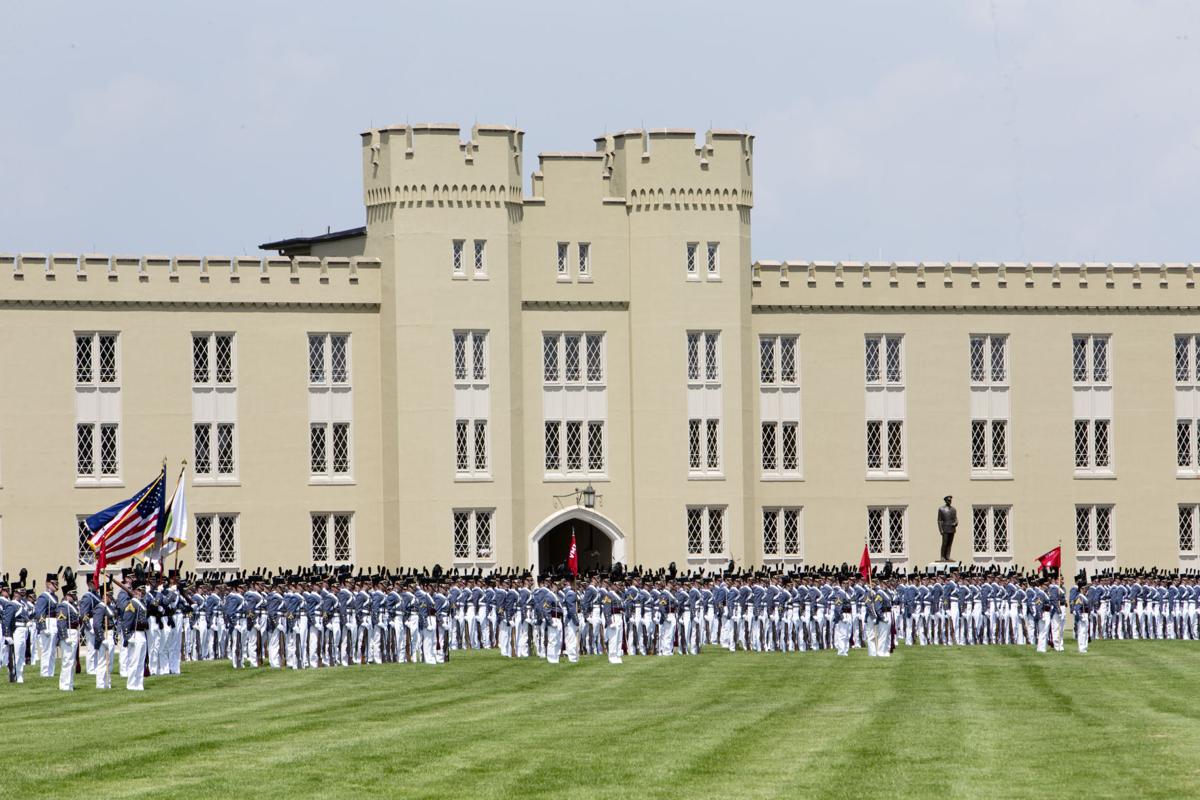 The recent critiques of my alma mater, Virginia Military Institute (VMI), are beginning to confuse babies with bathwater.
While there are legitimate concerns that we must reckon with, criticism of VMI's Honor Code has extended into the bizarre. Recent portrayals make it sound outlandish or inhumane, and were my knowledge limited to these articles, I might agree.
These views increasingly are based on bad facts. The whole story is not being heard because VMI legally is bound by privacy law not to respond. Additionally, the complexity of cadet life is hard to parse at times, meaning essential facts are left out when stories are told by an outsider.
Contrary to recent claims, it basically is impossible for cadets to be drummed out (expelled for an honor violation) without their having a full and deep understanding of the system. Cadets are required from Day One to memorize the Honor Code and Honor Court, and they spend months being quizzed, drilled and tested ad nauseam on the details of that system.
There is extensive training on the process and its requirements, and there also is a grace period to give new cadets from all backgrounds time to understand the seriousness of the code.
Many cadets also plan to join the military or intelligence communities. One article about a drummed-out cadet remarked on her prior plan to work for the Central Intelligence Agency (CIA) or the National Security Agency (NSA).
In this context, the willful choice not to correct a false statement on an official report is not a "minor" violation but rather deeply troubling. If members of the CIA and the NSA had been stringent in the accuracy of their official reports, our country's history of privacy, torture and war, among others, might be vastly different.
Even as we take violations seriously, VMI has no interest in causing harm. Drummed-out cadets simply can transfer to another college; there need be no further consequences. VMI also is careful not to arbitrarily exercise this — while many reports of violations are received, only the small minority with clear evidence result in prosecution.
For cadets in a military environment though, strict enforcement is crucial. Cadets form profound, lifelong bonds with one another, which means living the code always requires sacrifice. The reporting of a fellow cadet is an inherently difficult and painful act.
It can feel like a betrayal, and the natural human tendency is to let such things slide when someone is "one of us" and/or the violation seems "minor." The seriousness of the honor system thus is an essential counterbalance to these deep bonds, reaffirming that it is the commission of an honor violation that is the betrayal, not the reporting of one.
If the severity of the violation instead is underplayed, loyalty begins to take precedence over integrity. When this begins, those reporting honor violations cease to be viewed as good cadets doing the right thing and instead become "snitches."
Integrity takes a back seat to in-group protectionism, and the community starts to fracture into subgroups willing to cover for one another. The words of the in-group are proclaimed as truth; the words of the out-group, as fiction; faith in one another disintegrates, and both trust and truth are lost.
The broader world currently seems an abject lesson in the consequences of this slide. I often wonder how much better it might be if more of us aspired to be unflinching in prioritizing integrity over group loyalty, if we sought to be more zealous in calling out dishonesty and dishonor among ourselves than in defending it, if truth were upheld as a value that superseded allegiance.
The code itself requires of us the honesty to be open to criticism as well. Legitimate concerns have been raised about inequity in enforcement. These should be thoroughly investigated in the current review underway. Unequal enforcement itself would be a deep violation of the code.
Even if true however, this is not an indication that the code should be reconsidered; rather that we must be certain it equally is enforced for all.
VMI is far from perfect; it does not always live up to its values, and there is plenty of space for critique. And we all know that such ideals are far more complex in the lived reality of the post-college world. But that's just an argument for more colleges to take such things seriously during the last phase in which life has any form of training wheels.
The kind of honor code that VMI has, and the seriousness with which it defends it, is something we need more of, not less. It is an unalloyed good to have more people living in that system with the hopes that it becomes a part of them for life.
Tom Shaffner graduated from VMI in 2008. He lives in western North Carolina and is a data scientist. Contact him at: tom.shaffner.pub@outlook.com