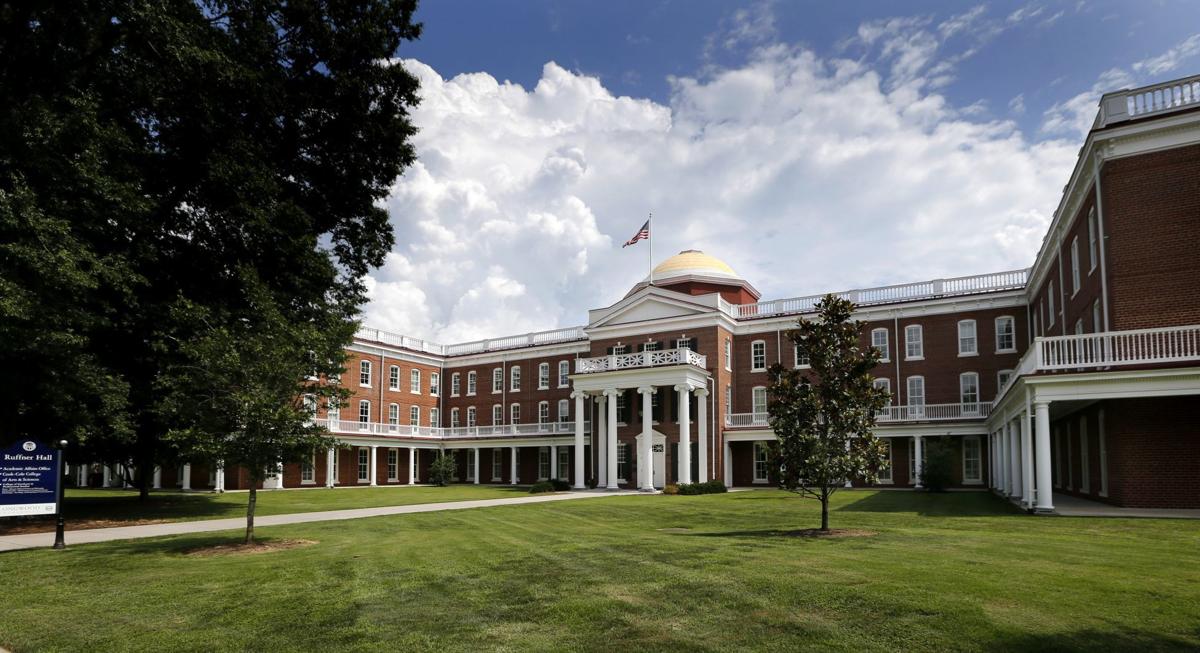 By W. Taylor Reveley IV and Larry Stimpert
Farmville calls itself the oldest two-college town in America. We lead its two historic institutions — public Longwood University and private Hampden-Sydney College — that have been neighbors, six miles apart, through the decades and centuries. Together, our schools have witnessed the Civil War, World Wars I and II, the Great Depression and, in more recent years, 9/11 and the 2008 stock market crash.
Throughout this pandemic, our schools have drawn inspiration from each other, knowing we have age-old strengths to face such a challenge. Like every other sector of society, we are doing the hard work of looking ahead and planning to safely reopen.
Official public health guidance and society's collective efforts to slow the spread of COVID-19 will determine the timeline for reopening. But because Virginia has been a leader in this work, barring extraordinary developments, we believe it is appropriate that we plan to reopen in the fall — with meaningful precautions and measured, creative approaches to resuming residential campus life.
Why not just stay online for the fall semester? Reopening our colleges is hugely important for our students — in terms of their educational progress, their social development and mental health, and their development as citizens. And our least advantaged students have the most to both gain and lose. Our faculty members have done a remarkable job remaining connected to our students and providing mentoring, engagement and support.
But we know how much students benefit from the in-person teaching and learning that define the residential college experience — the vibrant classroom discussions that sharpen their intellect; the highly personal nature of our campuses, where impromptu conversations between instructor and student take learning beyond the confines of a class period; and the participation in residential campus life, which offers vital training for democratic society.
Higher education also is critical to our society. It undergirds Virginia's economy, employing more than 70,000 people statewide. Its impact is multiplied many times over through research, the arts, community service and related economic activity, which especially touches small businesses. Virginia has, in our opinion, America's finest collection of public and private colleges. But even one further semester of remote instruction would have severe effects, robbing not just college towns and cities, but the entire commonwealth, of a crucial economic engine we urgently need.
Can we open campuses safely this fall? With careful planning and attention to public health, yes. This pandemic is a terrible global threat, but expert consensus increasingly finds the coronavirus has relatively little statistical risk of hospitalization or death for college-age people. Until a vaccine is available, the special and serious challenge with COVID-19 is the higher risk it presents to older populations and those with underlying conditions and its speed of transmission.
So, working closely with community leaders, faculty and staff members, and retired colleagues, we'll focus on steps to protect the most vulnerable on and near our campuses. In this work, we can harness best practices and institutional wisdom gained from confronting the contagious illnesses that impact nearly every college campus each year.
To preserve its essentials, college will feel different next year, with likely changes to classroom setups, social distancing at public events and touch-free service in dining halls. Certainly we'll plan for testing and careful contact tracing and other responses if and when cases emerge. And the academic calendar might require flexibility. On both of our campuses, we are working hard on the details.
Admittedly, steps like these might be less manageable in some settings than on campuses like ours, which naturally have relatively small classes and more room to spread out. But if nothing else, higher education is full of creative and innovative people. We can balance the imperatives of reopening in the fall and keeping those in our community safe.
Colleges, particularly residential ones like Longwood and Hampden-Sydney, have the useful tools of traditions, habits and practices that guide student life. We can work with our students to limit the size and frequency of social gatherings, report off-campus travel and register guests. We suspect parents and our students, recognizing that changes are necessary for a return to a routine, would willingly accept these precautions.
America will find a path out of this crisis. We offer these assurances now about the safe and sustainable reopening of campuses for the fall semester because students and families need the ability to look ahead and plan as much as possible. The country will face difficult challenges in reopening, but our institutions believe colleges can and should help lead the way.