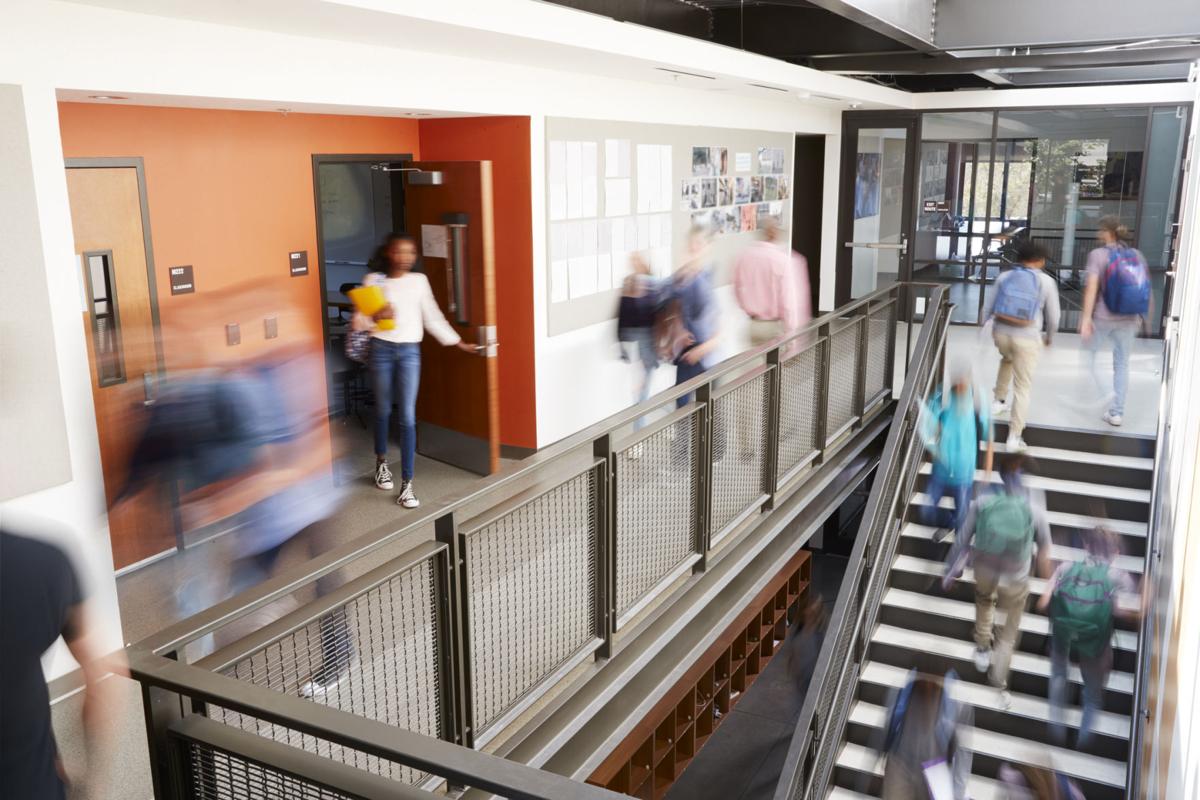 Virginia's reputation as a political bellwether, and relative swing state, has disguised one of the great challenges facing the commonwealth: We are not only deeply divided, but to a striking extent Virginians of different political outlooks are dispersed geographically from one another, and thus losing our connections and sense of shared purpose.
The problem and possible consequences are grave, and the trend is likely to intensify. But there is a set of institutions at the ready that can and must help make sure Virginians understand one another better and can navigate those differences: Virginia's best-in-the-nation collection of residential public universities.
The political dispersal across Virginia has become clearer with each recent election. Overall, Virginia has been trending "blue," but as November showed, we still stand out as one of the nation's swing states, something the redistricting process might reinforce. However, statewide totals mask the reality that more and more Virginians live in political bubbles, with less and less exposure to alternative political views — at least when it comes to friends down the street and neighbors, not social media caricatures.
In the 2001 gubernatorial election, only seven of Virginia's 133 localities saw one candidate receive more than two-thirds of the local vote. Put differently, 20 years ago, the overwhelming majority of Virginians just in going about daily life interacted regularly with people of significantly different political perspectives. But fast forward to the 2021 gubernatorial election — the number of "greater than two-thirds" localities increased dramatically, to 61.
At an even further extreme, in the 2017 gubernatorial election, only five localities saw one candidate poll 80% or more: Charlottesville and Petersburg were more than 80% Democratic, and Bland, Scott and Tazewell Counties in Southwest Virginia were more than 80% Republican. In 2021, there were 16 such localities (two Democratic, 14 Republican). As Dwayne Yancey of Cardinal News noted soon after Election Day in highlighting these trends, "These kinds of splits can't be healthy for the country."
Virginia's economic disparities also are tearing at the commonwealth's thread of shared experience. In early November at the Governor's Summit on Rural Prosperity, hosted at Longwood, Hamilton Lombard of the University of Virginia's Weldon Cooper Center laid bare the extremes within Virginia's borders. Median household income in Loudoun County is $142,299, among the very highest in the country. In Dickenson County, it's $29,932.
In no other state, Lombard noted, is there such a wide gap between the richest and poorest counties. And it's not just Dickenson — there are, stunningly, 32 other Virginia localities that have a wider gap with Loudoun than you will find between any two localities in any other state.
These gaps are profoundly consequential. Governance and citizenship are, at heart, endeavors of empathy and understanding in the face of common challenges. The commonwealth's challenges today feel very different, depending on whether you live in Southside, Southwest or Northern Virginia. Understanding what others think and what experiences prompted their views is virtually impossible if you have little direct human contact with those whose experiences are different.
Amid this division, there still is one place where Virginians from a range of backgrounds come together and live in close proximity: our state's residential college campuses, particularly our great public universities.
Geographically, students come to Virginia's public universities from every corner of the commonwealth. In terms of racial background, it's taken far too long over the arc of history, but fall 2020 data show 39% of undergraduates at Virginia four-year public universities are students of color. The comparable census figure for Virginia's overall population is a nearly identical 40%.
On the commonwealth's campuses, there can't help but be a mix of perspectives, including on politics. At Longwood, we have undergraduates from 113 Virginia localities, from Dickinson to Fairfax. In a mirror of the state, a slight majority of our students come from localities carried by Gov.-elect Glenn Youngkin, but there is no dominant partisanship.
Everyone must navigate the challenges of residence hall life, share meals, and listen respectfully and learn in classrooms under the guidance of professors who — despite the criticism they sometimes unfairly take — care about nothing so much as seeing students open their minds and form their own views of the world, even if those views may differ from their own. In my experience, our student body reflects quite accurately the spectrum of overall views in Virginia. We have liberals and conservatives, but also a larger-than-you-might-expect group in the middle.
Students welcome this variety. I suspect most of our students from both Fairfax and more rural areas are eager to get out of their bubbles, and meet people with different backgrounds and views. Some grow more confident in their views, but many evolve in one direction or the other. What matters is they all are together, in person, living and learning and navigating diversity and difference in every dimension. If Virginia's trends continue, we have to assume this might be the best chance for them to have that experience.
Our demographic trends command colleges to take this responsibility seriously — to cultivate exposure to a range of perspectives, backgrounds and outlooks. In the quest for research greatness or global prestige and other goals, none of them necessarily unworthy, American higher education in recent decades often has fallen down on its most basic job: training citizens.
That doesn't mean indoctrination. In fact, it means the opposite: exposure to wide perspective. It also means starting with the premise that democracy is more than just a form of government to learn about in a political science class — it's the purpose of college. Career skills are important but will be developed naturally if we nurture the skills of citizenship: understanding of democratic processes, critical thinking, scientific literacy, civil argument and helping students navigate real differences of experience.
Longwood is a national leader in this work. This year's senior class is our first to graduate having completed in its entirety our Civitae Core Curriculum, with training for democracy its north star. Civitae begins with a series of specialized classes starting as soon as they arrive, and culminates in a senior Symposium on the Common Good.
These courses, which constitute the general education path students take outside their major, are taught in small settings by top faculty. They move across disciplines because civic challenges rarely fit neatly into buckets. Students are pushed to sift evidence, to write and speak clearly, to work together in diverse teams and to reckon with real-world civic challenges, among the many that await them upon graduation.
When it's easy to despair for the future, I draw hope from Longwood students like Anne Patterson. A senior political science major from Charlottesville, she's been a leader on campus since freshman year, something which has exposed her during this fraught time politically to people with a wide range of perspectives. We've spoken together about how Longwood's Civitae curriculum has given purpose and coherence to her college path, exposing her to a range of disciplines, and to faculty and fellow students who have broadened her horizons.
"When you all agree with each other, you're not really learning," she told me recently. "Everyone can grow from gaining perspectives. Even if you don't agree with someone else's opinions, all of these classes have taught me and others how to engage in those conversation, and how to still learn even if you don't change your opinion — You get to know how someone else thinks."
It's a skill that will be more and more urgent for Virginia in the decades to come, amid the divergent pull and tectonics of geography and politics. And it's one that Virginia's public universities like Longwood can and must nurture for the generations ahead.