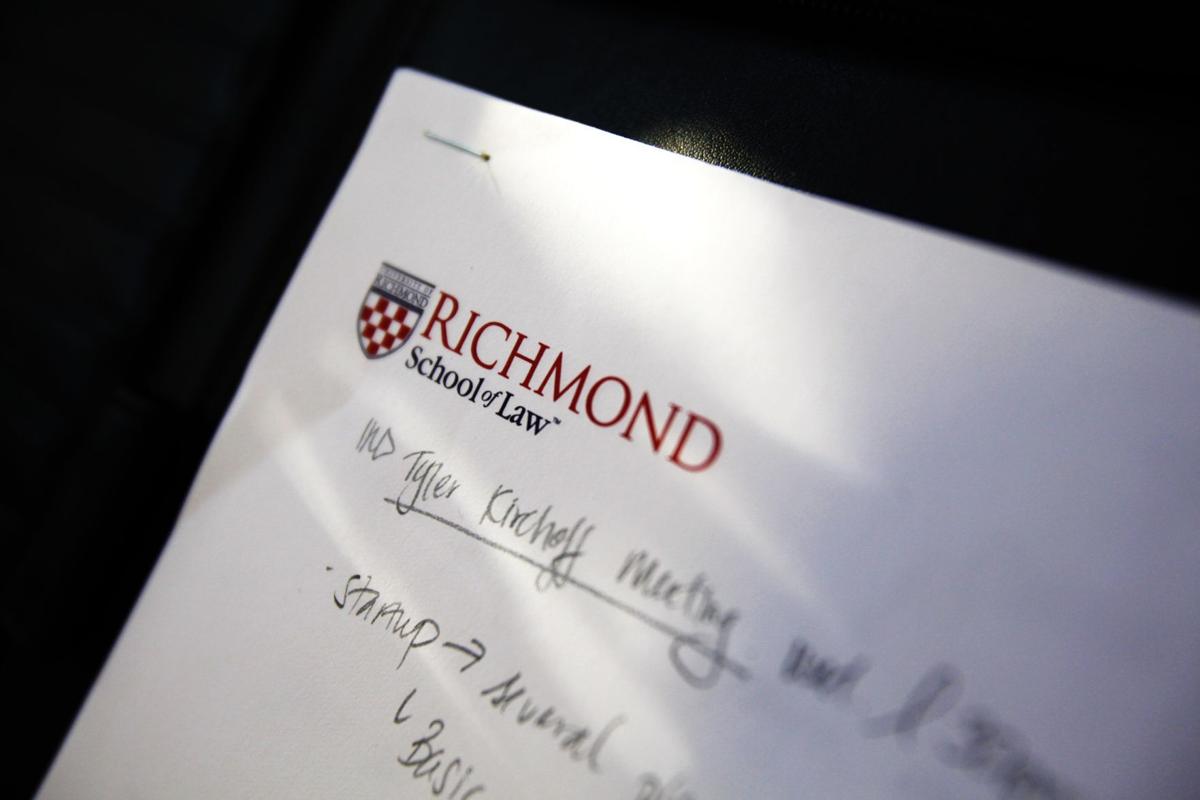 One-hundred-and-fifty years ago, on Oct. 10, 1870, the School of Law at the University of Richmond opened. Originally housed at the corner of Grace and Lombardy streets in Richmond's Fan District, the law school welcomed an inaugural class of 30 students.
A lot has changed over the past 150 years. For starters, the founders of the school would be more than a little surprised to learn that the current dean is a woman, as are more than half of the students, and that more than a quarter of our students identify as Black, Indigenous or people of color.
But amid the changes, one thing remains the same: the vital importance of a strong legal education in the success of our democracy and the rule of law.
Legal education matters because law matters. Law is the connective tissue of our social order. It structures everything from our most intimate family relationships to our most public political processes. Throughout the world, countries recognize that economic growth and stability depend on a stable and just legal system; this, in turn, requires an infrastructure of high-quality lawyers and judges. And when democracy is ailing, lawyers are the ones who, like doctors at an accident scene, step in to assist.
I often think back to January 2017, following the imposition of a travel ban on visitors from certain — mostly Muslim — countries. Lawyers, law professors and law students from around the country grabbed their computers and their cellphones, and raced to airports where they sat on the floor beneath handmade signs that said "free legal help" in multiple languages. And when their access was blocked, crowds broke into spontaneous chants of "let the lawyers in." It was a far cry from the more commonly invoked refrain from Shakespeare of "let's kill all the lawyers."
To "let the lawyers in" surely means expanding access to justice for millions of people around the country, whether they are refugees, victims of domestic violence or businesses needing to protect their intellectual property. And expanding access to justice starts with an exceptional legal education — an education that prepares lawyers to think critically, act ethically, advocate zealously, serve compassionately and advance the broader social good of their communities. For the past 150 years, the University of Richmond has been providing just such an education.
A great legal education includes not only technical and analytical skills, it exposes students to the human dimensions of law and prepares them for the responsibilities that accompany the positions of privilege open to lawyers. From our founding, we have met this obligation by combining theory with practice. Today, in addition to their doctrinal courses, students do clinic and pro bono work that reinforces the importance of responsibility, civic-mindedness and service in the profession and, along the way, provides about 13,000 hours a year of free legal services to those in need in the Richmond community.
Our vision for the next 150 years is to remain true to the core values of the legal profession and the rule of law, while at the same time preparing lawyers to deal with unparalleled change. Tomorrow's lawyer must be comfortable with technology and artificial intelligence. She must be prepared for a world in which law, like everything else in our economy, crosses borders. And she must be equipped to serve the human needs of our increasingly diverse society.
The world needs great lawyers to assure the health and social order of our democracy. Richmond Law lawyers have risen to meet that need for the past 150 years. Here's to the next 150.
Wendy Collins Perdue has served as dean of the University of Richmond School of Law since 2011. Contact her at: wperdue@richmond.edu