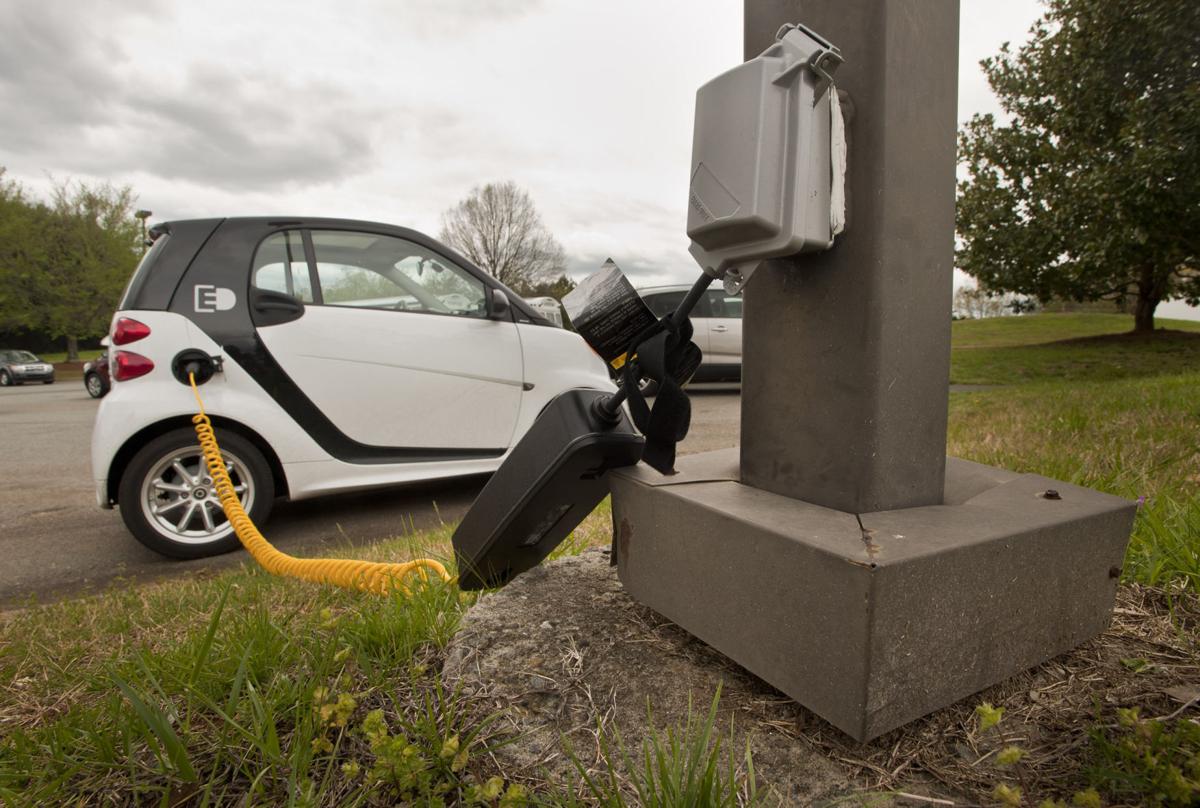 Electric vehicles aren't just the thing of Super Bowl ads and President Joe Biden's new plans for the U.S. fleet.
They're a hot topic of discussion and with good reason: Transportation is the largest source of carbon emissions in Virginia.
If we are to dramatically change direction on climate, we have to make it as easy as possible — as quickly as possible — for all Virginians to drive electric vehicles.
Fortunately, the House of Delegates has passed an electric vehicle (EV) rebate bill, now before the state Senate, that will help do just that: The proposed legislation, House Bill 1979, would provide a $2,500 "point-of-sale" rebate for all buyers of new, used or leased electric vehicles at the time of sale, plus an additional $2,000 for low- and moderate- income individuals.
It is a carefully designed EV incentive program to help Virginians across the economic spectrum go electric.
The rebate would work much differently from a tax credit. Unlike the federal EV tax credit, which helped accelerate the EV market but did so while rewarding individuals with higher tax liabilities, this EV incentive program would give more support to families who need the most help.
If passed into law, it would include one of the most generous rebates in any state for low- to moderate-income families.
According to the Greenlining Institute, a racial justice nonprofit, point-of-sale rebates can be one of the most effective ways to boost EV adoption, especially for low-income communities and communities of color.
These same communities often are disproportionately affected by the detrimental health impacts of vehicle pollution, and can benefit the most from the clean air and cost-saving benefits of EVs. The program also includes a price cap to ensure it doesn't subsidize exorbitant purchases.
Until EVs reach price parity with traditional vehicles, the data are clear: Financial incentives can help speed up our transition to electric mobility. According to an analysis from the Center for Sustainable Energy, the EV incentive programs in just six states account for more than 40% of EVs sold nationwide.
In Virginia, consumers want electric cars, and they want policymakers to support electric vehicle adoption in their state. A recent survey from clean energy nonprofit Generation180 found that 71% of Virginians support incentives for electric vehicles.
Scientists aren't pulling any punches about the urgent need to transition to clean energy. A Feb. 9 report from the University of Washington finds that global pledges made as part of the 2015 Paris Agreement fall short, and the U.S. needs to increase its pledge to cut greenhouse gases by another 40%.
The proposed rebate, together with a suite of electric vehicle bills now before the Virginia Senate, represents a comprehensive, bold plan that matches the urgency of the moment.
Reducing the purchase price of electric vehicles with the point-of-sale rebate will make EVs more affordable for more Virginians and help accelerate the urgently needed transition to electric transportation. Virginia senators, please vote "yes" on HB 1979.
Philleo is executive director of Generation180, a Virginia-based national nonprofit working to inspire and equip individuals to take action on clean energy. Contact her at: wendy@generation180.org