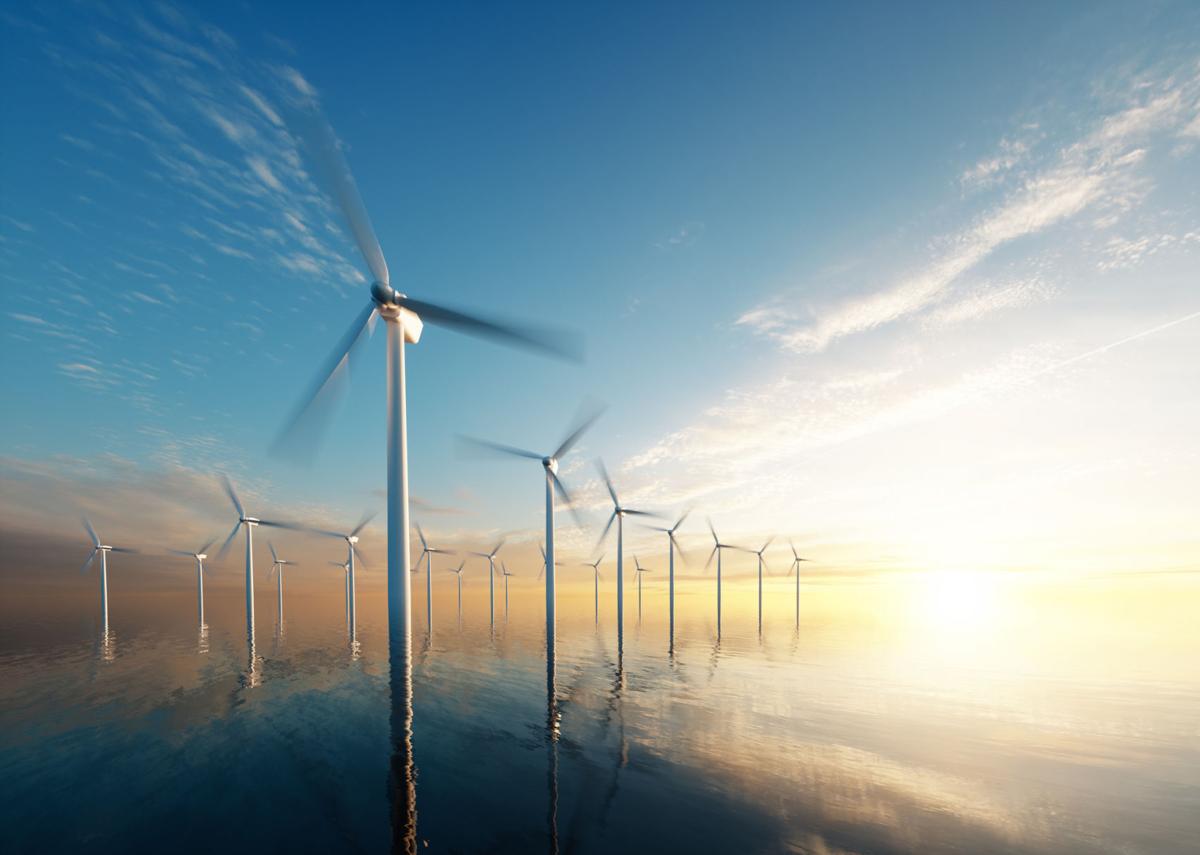 Offshore wind is the most significant economic opportunity for Hampton Roads since the inception of the nuclear aircraft carrier a half-century ago. The recent announcement by Siemens Gamesa Renewable Energy that it would locate an offshore wind turbine blade facility at the Portsmouth Marine Terminal and create more than 300 well-paying jobs is the latest evidence of the economic promise of this new American industry.
Virginia is well-positioned to be the U.S. offshore wind hub, thanks to Dominion Energy's Coastal Virginia Offshore Wind project. On Nov. 5, our company filed for regulatory approval of this project — the largest offshore wind farm in the nation. Based on real-world data from our existing offshore wind farm — the only one operating in federal waters in the U.S. — we have found that offshore wind produces substantially more electricity than we expected when we began work on this project.
At the same time, natural gas prices, the benchmark against which offshore wind costs are measured, have soared while the fuel costs of offshore wind remain what they always have been — zero. It is worth noting that zero also is the amount customer rates increased to pay for our existing $300 million offshore wind farm.
The next, much larger phase of offshore wind is a major investment: $9.8 billion. Our regulators will closely scrutinize all costs in considering our application to move forward with the project. They also will consider the benefits: more than $3 billion in fuel cost savings in the first 10 years of the project's life, more than $1 billion in federal tax credits and game-changing economic development benefits, as well as the environmental and health benefits of the clean energy offshore wind produces.
We welcome this review, because it will show that the project has significantly more benefits than costs, on the order of $2.5 billion. It also will show that CVOW has the same energy cost it did when it first was announced in 2019, what is termed in both the industry and Virginia law as the "levelized cost of energy." This measure considers all costs: construction, operating and fuel, as well as any applicable tax credits.
We estimated in 2019 that the levelized cost of CVOW would be between $80 and $90 per megawatt hour (an industry term for enough energy to serve 250 homes), which is well below the cap of $125 in Virginia law. We currently estimate the levelized cost at $87 per megawatt-hour, which is substantially below the U.S. Energy Information Administration's most recent estimate of the comparable cost for new natural gas combustion turbine facilities: $106.62 per megawatt-hour.
In a recent investor call, we noted that our project's levelized cost could go as low as $80 (the low end of our 2019 estimate) based on pending federal tax changes. This is among the most cost-competitive offshore wind projects in the nation.
Providing affordable energy is an important part of our mission, alongside ensuring the energy is delivered safely and reliably to homes and businesses, and comes from increasingly clean sources. The total electric rate paid by our typical residential customer today is more than 15% below the national average and has grown by less than 1% annually — below the rate of inflation — since 2008.
We take any cost increase seriously and continue working to manage the impact our clean energy transition will have on customer bills. If approved by the State Corporation Commission, the typical residential customer will see a $1.45 a month impact from CVOW for the first year. The bill impact will vary from year to year and is forecast at a net average of approximately $4 a month over the life of the project.
The bottom line is that offshore wind will bring very significant economic, employment and environmental benefits without exposure to rising fuel costs globally. This is important to our commitment to keep our rates very competitive. Our total rates for residential customers are currently more than 15% below the national average.
Our commitment to a wide range of sources of energy, from offshore wind to nuclear power, have helped keep our rates below this average for many years. It's a record we are proud of and intend to maintain.