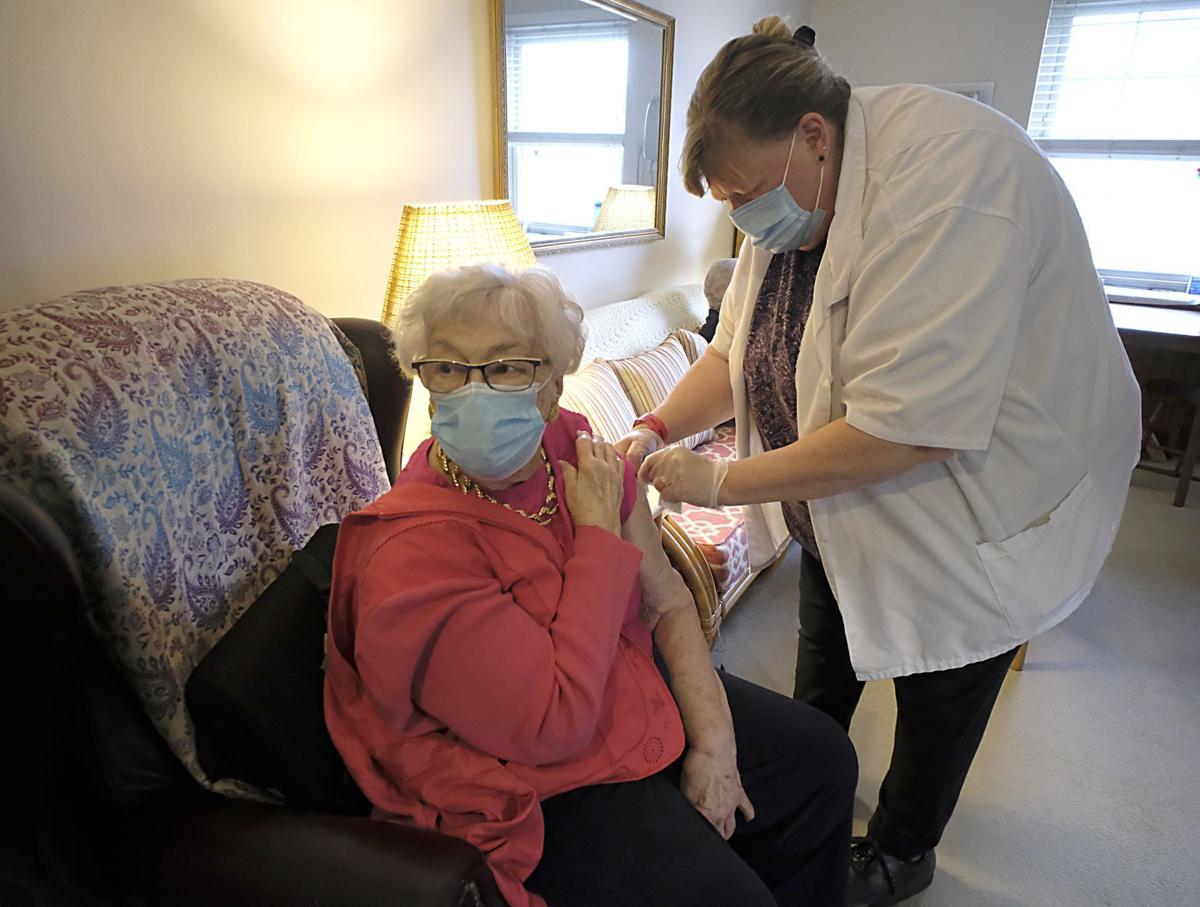 My 73-year-old cousin lives in Israel and received her first dose of the Pfizer vaccine in late December. By way of contrast, my local health authority, the Blue Ridge Health District, recently announced that vaccination of people ages 65 to 74 likely will begin in late spring.
A person that age, like me, might be lucky to get their first dose around July 1 since that age group is part of a much larger vaccination group (1c) that is 29% of the state's population and will take several months to vaccinate.
Compared to my Israeli cousin, that implies a half year more of COVID-19 deaths that, I estimate, will lead to at least 1,856 additional deaths in this age group. That's more than the total number of Virginians who died serving in the entire Vietnam War and more than twice the number of Virginians of all ages who died in traffic accidents in 2019.
And in light of the new, more contagious virus strains and the recent explosion of cases, my estimate might be too low. Clearly the way Virginia is vaccinating is going to have important consequences for the lives and deaths of Virginians.
Why is Israel doing better than Virginia? How soon a person gets the vaccine is determined both by the order of the waiting line (priority) and the speed the line moves (efficiency). Israel differs from Virginia on both counts.
In both places, medical personnel come first but in Israel, everyone older than age 60 is second in line while in Virginia, only people ages 75 and older are. But Israel also is more efficient in administering the vaccines. That is, the waiting line moves faster there — much faster.
Israel already has vaccinated a 10 times greater proportion of its population than Virginia has and expects to complete vaccinating its population in March. At the current rate of roughly 10,000 daily inoculations in Virginia, it will take almost five years to give everyone in the state two doses.
Even Gov. Ralph Northam's stated goal of 25,000 injections a day (two and a half times the current rate) implies nearly two years to vaccinate the whole state.
Priority and efficiency interact in important ways. First, priority is less important the more efficient the administration of vaccines. It doesn't matter as much where you are in line if the line is moving fast. A fast-moving line means not only fewer deaths but also less contention and social discord.
At the same time, priority might affect the efficiency of the waiting line. As Virginia gets into groups 1b and 1c, and authorities have to determine who is and who is not a favored "essential" worker — and get those people and only those people to the vaccination sites — the efficiency of the process likely will suffer.
Social discord also will rise as accusations of line-jumping proliferate; according to The New York Times, this already is happening as twentysomething computer techs in some academic medical centers receive vaccine. Instead, relying on an objective and easily known criterion like age tremendously simplifies the process and likely is to enhance efficiency, moving the line faster.
Prioritizing only by age also would reduce expected deaths since COVID-19 death rates so strongly are related to age. Every 30-year-old essential worker who gets vaccinated ahead of a 74-year-old adds to the expected COVID-19 death toll.
Our state and local governments have had nine months to prepare for vaccination, yet they seem not to have prepared very well. Virginia is not currently constrained by the number of doses; according to the Centers for Disease Control and Prevention, we only have used 24% of doses available to us.
Just this past week, the governor announced the state's vaccination priorities and appointed a vaccination czar for the state. Shouldn't that have been done months ago so that once the vaccines were approved, the administration of vaccines could start at full speed? The complex vaccine priorities just established are not going to help matters either.
You can bet that the NFL will not start planning the upcoming Super Bowl in the last week of January; it has been planned for months, if not years. Shouldn't at least the same amount of planning go into defeating the worst pandemic in a century?
To those who think that nothing could be done differently and we're doing the best we can, I say look at Israel.
William R. Johnson is the Georgia Bankard Professor of Economics at the University of Virginia. Contact him at: wjohnson@virginia.edu