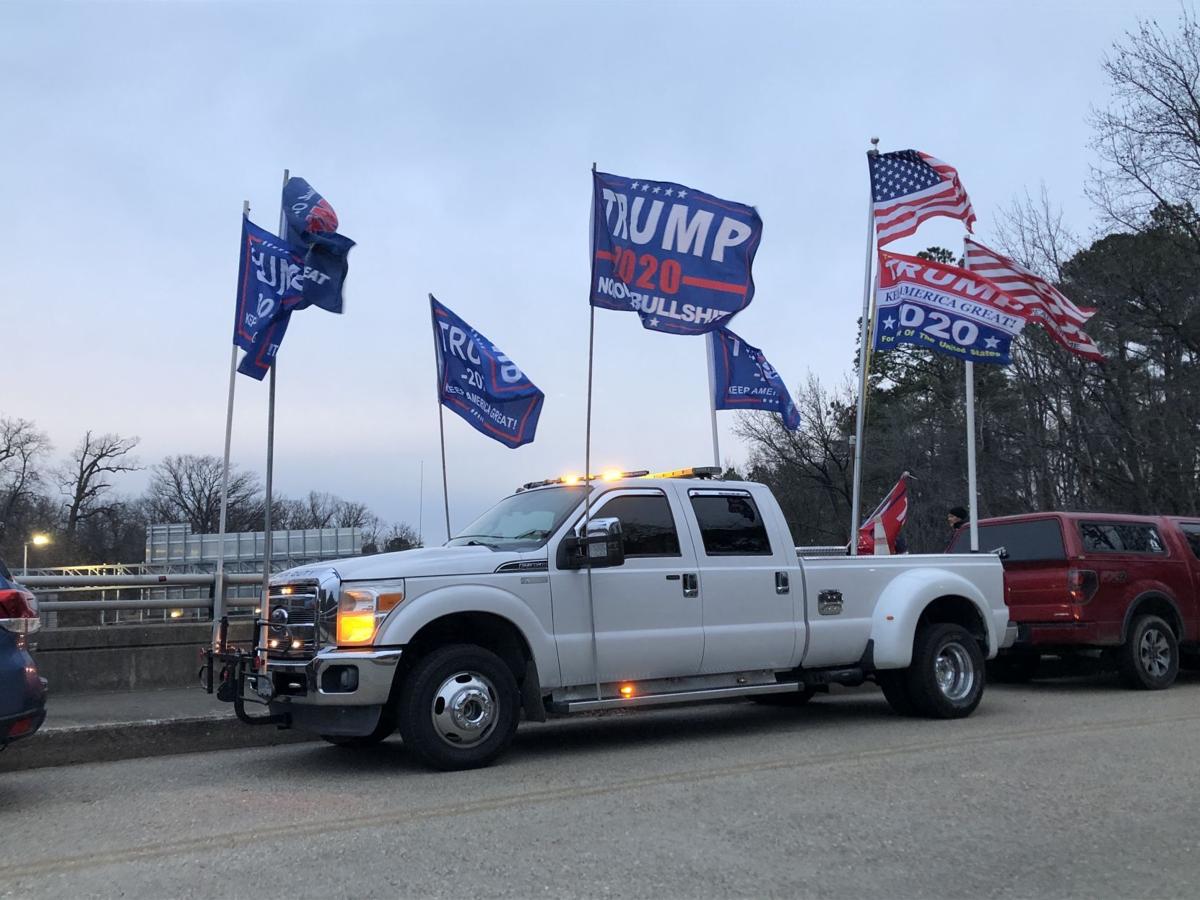 Let America be the dream the dreamers dreamed —
Let it be that great strong land of love
Where never kings connive nor tyrants scheme
That any man be crushed by one above.
(It never was America to me.)
"Make America Great Again" always had a discordant ring of falsehood to the descendants of the enslaved.
Donald Trump, the first U.S. president to aspire to be dictator, tapped a potent brew of nostalgia with this slogan, which intoxicated folks with memories of an era before Black and brown people had the voting power to turn elections and shed the invisibility that makes oppression easy to ignore.
MAGA exploded in America's face Wednesday with the storming of the U.S. Capitol by an insurrectionist mob egged on by a vanquished president with the aim of disrupting, if not circumventing, the confirmation of his successor's election.
"There have been many demagogues in U.S. history, but I don't see anyone able to replicate Trump's mob-inciting charisma," said social psychologist Al Goethals, the E. Claiborne Robins Distinguished Professor in Leadership Studies at the University of Richmond's Jepson School.
Goethals, whose studies have focused on presidential leadership, noted that only the antidemocratic Electoral College gave Trump the presidency in 2016.
Indeed, Trumpism merely is a symptom in a nation diseased with congenital inequities. Social media has metastasized these malignancies.
"What will persist and perhaps get worse is what some call the post-truth world, where people can select the information they get and there are alternative facts widely available," Goethals said.
Trump and his allies kept repeating their refuted lies about election fraud, then claimed they had to challenge the election result because so many people believed them. "Alternative realities will be a problem for democracy well into the future," Goethals said.
I am the poor white, fooled and pushed apart,
I am the Negro bearing slavery's scars.
I am the red man driven from the land,
I am the immigrant clutching the hope I seek—
And finding only the same old stupid plan
Of dog eat dog, of mighty crush the weak.
The world not only saw the sort of coup attempt U.S. officials typically tsk-tsk over, but the disparate response by law enforcement. An overwhelmingly white mob easily breached the Capitol, posed for at least one selfie with a police officer and left mostly unimpeded. Five people died. Easily identifiable perpetrators went on to behave more like celebrities than suspects at large.
"Can you imagine if they were Black?" became a mantra as white power and privilege were rubbed in our faces. Black Lives Matter demonstrators of all hues recalled being greeted with riot police, rubber bullets, tear gas and jail.
This insurrection unfolded in slow motion. The president and perps conspired in plain sight. The FBI has issued warnings that white supremacists and other far-right extremists — who were in the mix Wednesday — represent America's greatest domestic terror threat.
But just as Trump saw "very fine people" amid the neo-Nazis, KKK members and white nationalists rallying in Charlottesville in August 2017, he declared his love for Wednesday's mob before attempting to walk his praise back Thursday during a teleprompter speech he read with the conviction of a hostage.
Of course, no sedition is complete without the appearance of the Confederate flag, which was on full display Wednesday at the U.S. Capitol.
Also highly visible was the Gadsden flag, a historic emblem of the American Revolution appropriated by the Tea Party and sullied by its association with this insurrection. Virginia revoked license plates featuring the Confederate flag in 2015; it needs to consider the same fate for its Tea Party tags.
This unrest coincided with the historic election of a Black man and Jewish man to the U.S. Senate from Georgia. John Lewis, the late congressman and civil rights leader whose skull was creased during the Selma, Ala., "Bloody Sunday" protest for voting rights, is smiling down on his home state.
Two things can be true at once: We are a nation marching toward greater community even amid this chaos. The American siblings of Progress and Pushback always have been with us, warring for our nation's soul.
The horrid spectacle on Selma's Edmund Pettus Bridge, beamed to viewers worldwide, veered America toward justice. Perhaps the horrors of Trumpism, on display during the violent siege of a Capitol largely built by enslaved Black laborers, will do the same.
America never was America to me,
And yet I swear this oath—
Trump's exit from the scene — which would be in handcuffs if America truly embraced justice — cures nothing if we don't embrace the work of making this nation just, equitable, healthy and whole.
We must make America truly great — not again, but for the first time.
(804) 649-6815
Twitter: @RTDMPW