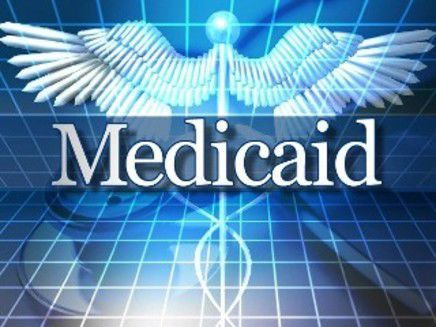 Over the course of Virginia's protracted dispute about expanding Medicaid, Republican opponents repeatedly have warned about getting stuck with a big bill the state cannot afford to pay. Looks like they could be right.
Under the Affordable Care Act, states could expand Medicaid coverage at nearly no direct cost to them: After picking up the full tab initially, Washington would gradually lower its funding support, but only to 90 percent. Even after the full phase-in, every state dollar spent on expansion would bring a $9 return. Seemed like a sweet deal. Thirty-one states took it.
Virginia didn't, thanks to GOP opposition. Democrats have made much of all the supposedly free money the state has left on the table, but of course the money isn't free: It comes from the taxpayers. What's more, there is no giant pot of dedicated federal expansion money that Washington divides among however many states expanded Medicaid. Virginia's decision not to expand Medicaid does not mean Virginia's share of the pie goes to other states. It means the money the commonwealth would have received simply goes unspent.
With a Republican — at least a nominal one — in the White House and majorities in Congress, the GOP is now considering various ways to unwind the Affordable Care Act. A few concrete proposals have surfaced, but a consensus has yet to coalesce.
One bone of contention concerns Medicaid. Some Republicans in Washington want to roll back Medicaid expansion. Last week Republicans circulated a policy paper suggesting that the federal government gradually dial back the higher reimbursement rate for the expanded portion of Medicaid to the standard rate that applies to the non-expansion portion. (In Virginia, that's about 50 cents on the dollar.) That would force expansion states either to drastically increase spending or to contract Medicaid and throw people off the rolls.
Sound arguments for expanding Medicaid — both fiscal and humanitarian — still exist. And Democrats are right when they point out that Virginia participates in many federal programs whose future funding by Washington is not guaranteed either. Nevertheless, Virginia Republicans' warnings about the fickleness of federal policy are starting to look prescient — and they might prove true sooner than anyone could have expected just a few years ago.