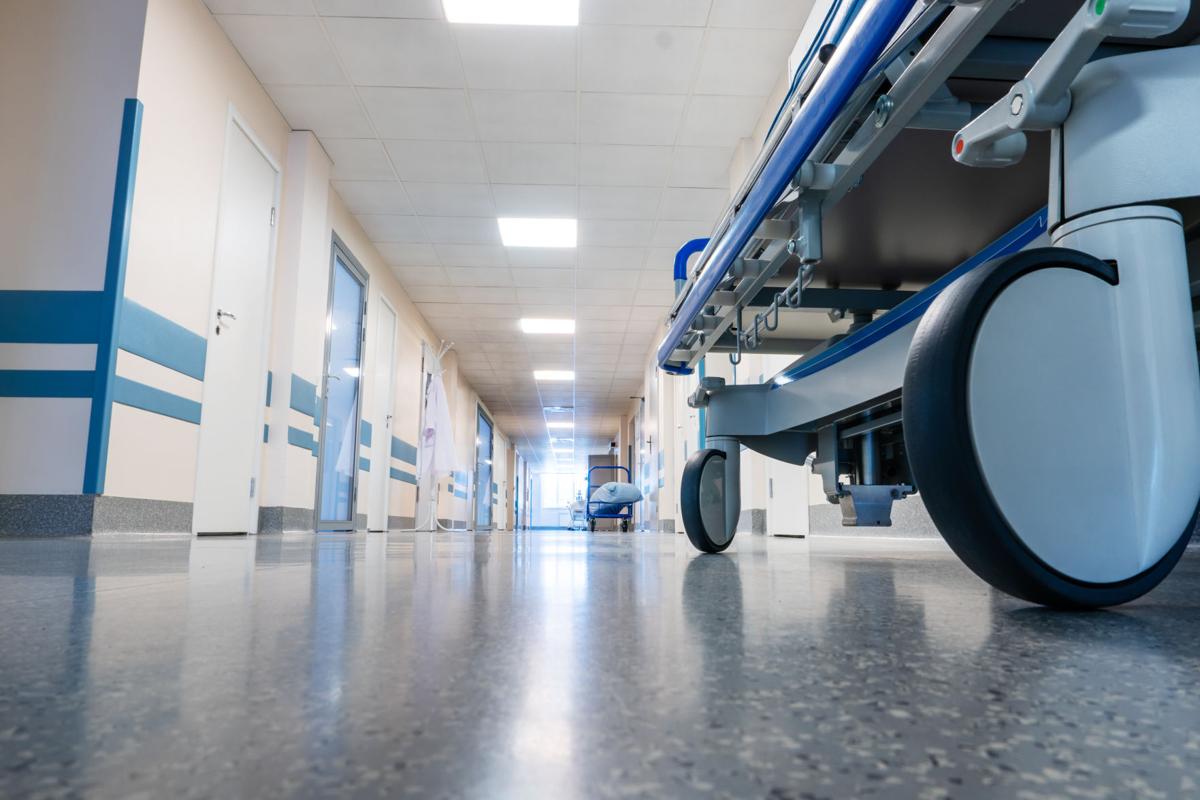 Virginia's mental health crisis system was teetering on the edge of failure prior to the pandemic, and the challenges of COVID-19 accelerated its collapse. For hospitals, this meant too many patients and too few staff; therefore, the recent order halting admissions to five state hospitals was unsurprising.
This closure to new admissions will result in the "streeting" of Virginians in crisis. However, admitting patients to facilities with staffing levels insufficient to maintain safety or to uphold the right to treatment is equally unacceptable.
In addition to inadequately compensating hospital staff, this public facility crisis has two root causes: insufficient investment in community care proven to reduce hospitalizations and the increasing reliance on state hospitals to admit those who are experiencing a temporary detention order (TDO).
Virginia is the 10th wealthiest state in the country but ranks 30th in overall per capita public mental health care spending. Virginia disproportionately funds inpatient care, maintaining the third-highest number of beds on a per capita basis among the 50 states, while shortchanging spending on community-based services — where its per capita spending ranks 39th.
This is an ineffective use of funding because community services that prevent readmission are not available when patients are discharged from the hospital. Evidence shows that with the appropriate supports most persons with significant mental illness can avoid hospital-based care. Currently, these supports do not exist in Virginia in a quantity great enough, or quality high enough, to effectively prevent hospitalization.
The census at state hospitals has been dangerously high since 2014, when legislation passed requiring state hospitals to accept individuals under a TDO if no private hospital will admit them. This "bed of last resort" obligation, unique to Virginia, was enacted to guarantee care to people in crisis.
Unfortunately, it might have allowed Virginia's private hospitals, wittingly or unwittingly, to avoid their responsibility to provide care to involuntary patients. Since 2017, the total number of individuals experiencing a TDO has not increased. During that same period, however, the number of TDO patients private hospitals have accepted has dropped dramatically.
It is unknown whether these admissions denials violate the federal Emergency Medical Treatment and Labor Act (EMTALA, which requires Medicare-participating hospitals to provide emergency care consistent with their license) or the Americans with Disabilities Act.
This is because private hospitals are not required to provide meaningful data regarding their grounds for TDO admission denials to the commonwealth, even if those decisions contribute to the meltdown of the public hospital system.
On Monday, the Virginia Hospital and Healthcare Association offered to bring online 58 licensed beds at private hospitals in exchange for $8.5 million. If this proposal makes no guarantee regarding acceptance of TDO patients, then the claim it will "provide immediate interim relief and reduce pressure at the state facilities" stretches credulity. The General Assembly must intervene to end this lack of accountability.
While much of the pressure on the state hospitals has been caused by increasing TDO admissions, lack of community services also plays as role. As state hospitals are facing a crisis at the front door, they simultaneously are facing a crisis at the back door.
Every day, more than 200 patients in the state hospital system have been clinically ready for discharge for at least 14 days but have yet to be released. The most frequent cause for delayed discharge is insufficient supports available in the community.
Investing in comprehensive community services to facilitate prompt and safe discharges would help resolve the hospital census crisis, improve clinical outcomes and reduce the likelihood Virginia will face a false imprisonment lawsuit.
Two days prior to the admissions freeze, I spoke with Gov. Ralph Northam and reminded him of the magnitude of Virginia's mental health care funding deficit compared to states of similar wealth. He assured me American Rescue Plan dollars will be used for mental health services.
This is a good first step and Virginia needs make a sustained investment to meaningfully improve outcomes for people with mental illnesses. Doubling Virginia's mental health care spending is what is needed for the nation's 10th wealthiest state to become the state with the 10th highest per capita spending on public mental health care.
To solve the current crisis, this investment must be used to increase Medicaid reimbursement for community services proven to prevent hospitalization. Significant investments also must be made in workforce development, training and compensation.
Virginia is the first state to pass 988 crisis line legislation, and it is primed to better implement services that divert people from hospitals. However, 988 will only be as effective as the providers available for immediate response and the community-based services available to provide subsequent care.
While involuntary inpatient care always will be a regrettably necessary component of the service system, today its occurrence is just as likely to be a symptom of system failure as it is to be a clinically necessity. Residents of Virginia with mental illnesses deserve better and Virginia must invest in solutions now.
Anna Mendez is executive director of Partner for Mental Health, a nonprofit advocacy and service organization in Charlottesville. She also is a fellow at the University of Virginia Equity Center, where her research focuses on the decriminalization of mental illness. Contact her at: anna@partnerformentalhealth.org