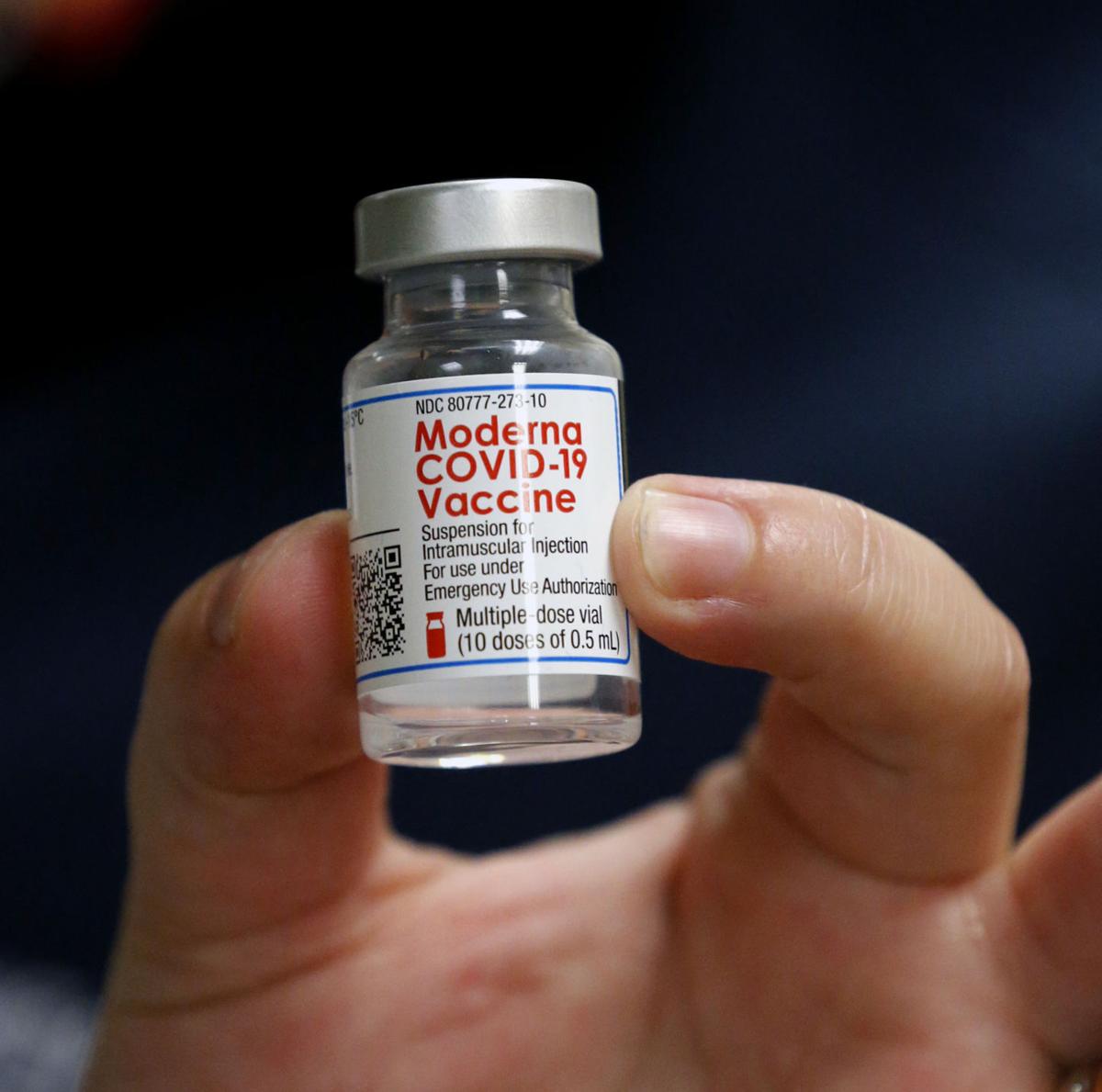 Roughly one month ago, the Food and Drug Administration (FDA) took a historic step toward eradicating the COVID-19 pandemic. It issued an emergency use authorization for the Pfizer-BioNTech vaccine.
"The tireless work to develop a new vaccine to prevent this novel, serious and life-threatening disease in an expedited timeframe after its emergence is a true testament to scientific innovation and public-private collaboration worldwide," FDA Commissioner Stephen M. Hahn said in a Dec. 11 statement.
Creating the Pfizer and Moderna vaccines required "innovation" and "collaboration." But those characteristics have been lacking in distribution models across the country. We hope Virginia leaders will do their part to nurture a more proactive process in the weeks and months ahead. Lives depend on it.
Monday was an example of taking action. After Gov. Ralph Northam's firm directive this past week to accelerate vaccinations across the commonwealth, 11 local health districts began administering inoculations to Virginians in Phase 1b. The Virginia Department of Health (VDH) COVID-19 vaccine webpage also now spells out eligible participants in greater detail: front-line essential workers; people ages 75 and older; and people living in correctional facilities, homeless shelters or migrant labor camps.
Six of the health districts involved in the initial Phase 1b rollout were in Northern Virginia (Alexandria, Arlington, Fairfax, Lord Fairfax, Loudoun and Prince William), while the other five were in Southwest Virginia (Cumberland Plateau, Lenowisco, Mount Rogers, New River and Roanoke City/Alleghany).
"This is an important step that will provide increased flexibility to health districts across the commonwealth," Dr. Danny TK Avula, the state's new COVID-19 vaccine coordinator, said in a statement released Friday by VDH. "The governor has made it very clear that the state should not be holding anyone back — if health districts are ready and able to begin Phase 1b vaccinations, they must be able to do so."
This is progress. Virginians interested in getting a COVID-19 vaccine should see pathways that set expectations about when and how to get vaccinated, not roadblocks that pose questions about why doses are going unused.
Doctors still are telling patients that they have no confirmation of vaccine availability. Pharmacies also have had to post signs that say the vaccine is not available yet. But Virginians are ready to be part of the solution, and they should be met with information that best prepares them for when and how to participate.
"The number of calls to our VDH hotline and to our local health departments asking about vaccines is evidence that people want this protection," State Health Commissioner M. Norman Oliver said in a Friday statement.
The distribution process — and order of priority — can't preclude that. We support prioritizing health care personnel, long-term care facilities and front-line workers in getting vaccinated. But we also don't foresee one line with every Virginian moving at the same speed toward two shots as a realistic exercise.
Nationally, as of this past Friday morning, the Centers for Disease Control and Prevention reported 22.1 million doses distributed but only 6.7 million administered, per a Reuters report. And locally, innovation and collaboration won't occur if providers and patients are relegated to refreshing data dashboards at home.
According to VDH's Friday release, all parts of Virginia are expected to begin Phase 1b vaccinations by the end of January. But with the commonwealth receiving around 110,000 doses from the federal government per day, the "ability to schedule appointments will depend on the supply of vaccine available," the VDH statement said.
That's an obvious limitation, and we appreciate the patience that comes with it. But there is no cap on the conversations state leaders can have today that create stronger networks of communication between patients and their doctors or pharmacies, or employers and their employees in the months ahead.
If we slow the speed of vaccine deployment to a point where a life-saving science goes to waste, we're doing something wrong. And if we flatly tell people to wait, is that the right way to mobilize interest?
Yes, it took weeks, if not months, for some Virginians to have convenient options to get tested for COVID-19. But this is different. Vaccines are, as Oliver said on Friday, "our best hope to get back to normal."
So don't let that hope sit in a freezer. And don't delay in building knowledge and marshaling resources to create a Virginia that is ready and willing to get vaccinated.