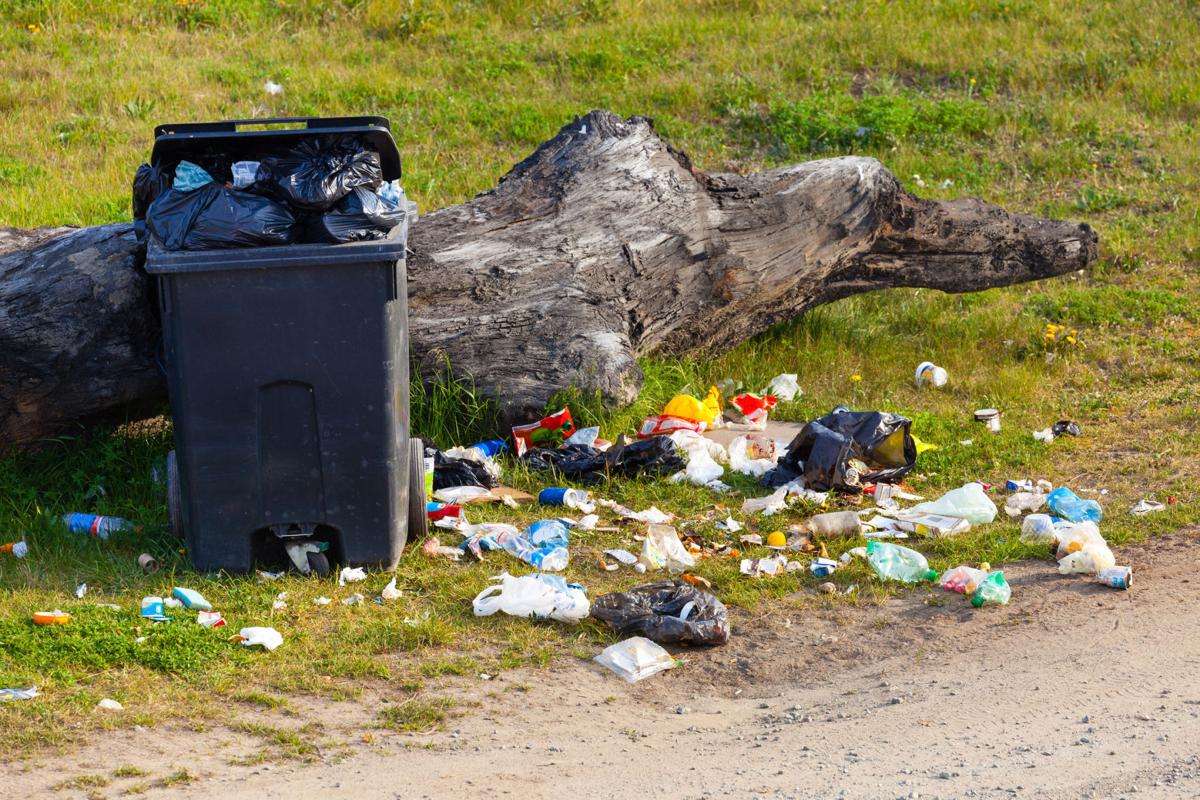 In the early days of the pandemic, the healing abilities of nature were extolled and people were told to go outside for health and recreation. Now we're reaping the consequences — and they're not all pretty.
The nature areas that we claim to love are suffering under the weight of increasing overuse, including trash, vandalism or unwitting damage. Although not everyone agrees that littering has become a serious problem, anecdotal evidence paints a different picture.
For that matter, the problem isn't limited to natural areas: Fast food litter seems to have multiplied along our streets and suburban roads — and there's the new concern of used masks and gloves showing up on streets and sidewalks.
Both types of littering are to be deplored, but the trashing of nature seems especially demoralizing precisely because we have been urged to rely on nature to help us get through the pandemic.
There actually is a psychology behind littering, believe it or not. And the COVID-19 pandemic adds its own twist to that.
One problem, understandable though it might be, is that people are concerned about bigger issues than littering these days. Survival is at the top of their list, and they simply don't have the emotional bandwidth to care about the environment as well — even though their emotional well-being and physical survival are tied to the environment.
Another problem is that there is simply more trash to be disposed of — gloves and masks included. Many families and businesses are using disposable products in an effort to disrupt the transmission of the coronavirus. That trash has to go somewhere.
We might need another anti-littering campaign like those of the '60s and '70s to get people's attention and prompt them to care for their natural surroundings. For the respite, beauty and peace that nature gives us, we ought to be willing to care for it in return. If we don't, we might kill the very thing we claim to love.
— Adapted from The Daily Progress, Charlottesville