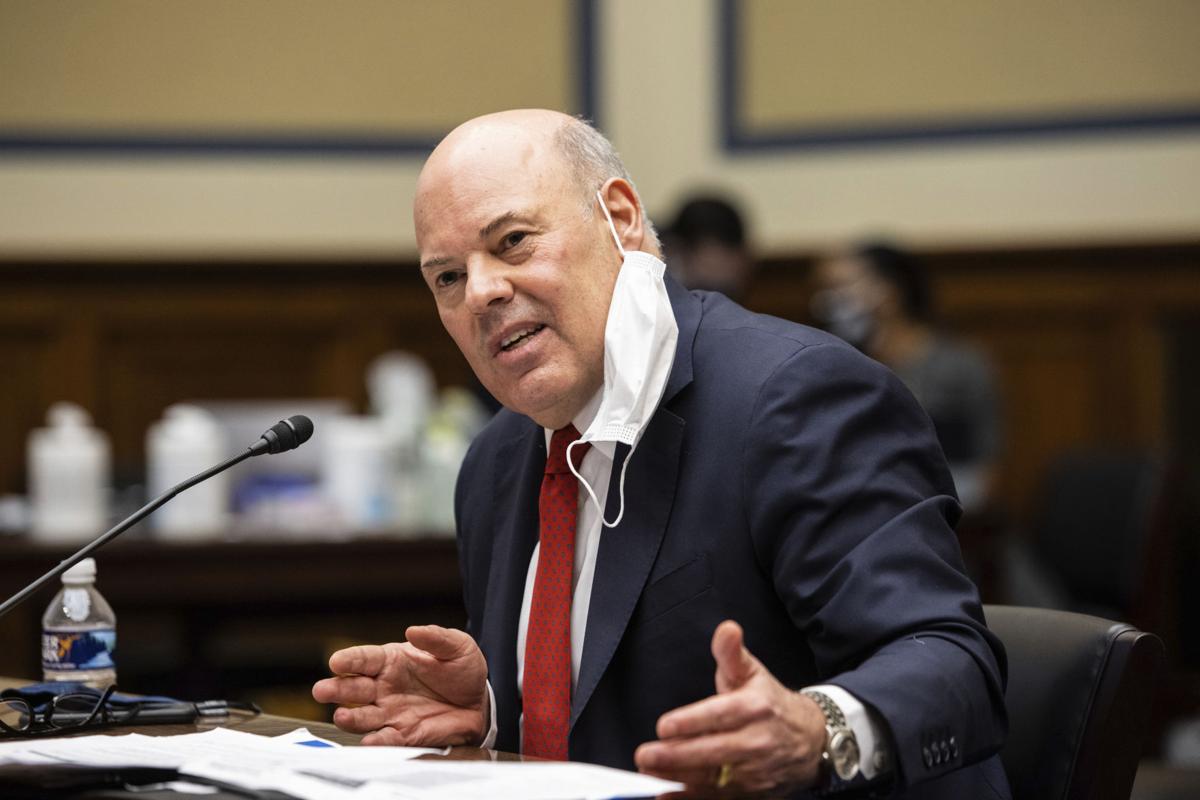 To make that process a smooth one, we need a swift confirmation of three new members of the Board of Governors. On March 15, President Joe Biden formally sent his nominees to the U.S. Senate and they should promptly be installed to contribute to key discussions about any long-term plans.
"The American people deserve a full board to consider the proposed plans to ensure that the unacceptable delays in the delivery of bills, medicine and letters do not persist," U.S. Sens. Mark Warner and Tim Kaine, both Democrats from Virginia, said in a Wednesday letter to two Senate colleagues, Majority Leader Chuck Schumer, D-N.Y., and Homeland Security and Governmental Affairs Committee Chair Gary Peters, D-Mich.
We agree. Yes, the Postal Service is suffering from a financial crisis. But those issues can't fall on the shoulders of everyday Virginians who depend on the mail for essential needs. We need leadership.
In less than one year, DeJoy's tenure has been nothing short of chaotic. The most recent chapter — a March 11 hearing before the U.S. House Appropriations Subcommittee on Financial Services and General Government — saw the postmaster general spar with U.S. Rep. Brenda Lawrence, D-Mich., over possible changes.
"Honestly, the Postal Service of today and the condition we are in is not the Postal Service of 2008 when you retired," DeJoy told Lawrence, per a CNN report. Lawrence worked for 30 years at the agency.
That might be true, but leadership is an exercise in finding solutions, not pointing fingers or shirking responsibilities. "I am not naïve," Lawrence shot back. "So please don't imply that I'm ignorant." DeJoy again apologized for recent service issues, while adding that he's "a little embarrassed" by how he has acted from time to time during recent hearings.
We all would be better served by paying attention to what's most important. What's happening on the ground in Virginia communities? The mail lapses are nothing short of serious, and the recent letter from Warner and Kaine compiled some stories showing the impact felt in mailboxes across the commonwealth.
Talk to Michelle in Fredericksburg: "My dad, who as a Medicare enrollee, is now required to use a mail-order pharmacy for his life-sustaining blood thinning medication, is now having to ration his pills to make sure he doesn't run out entirely because his three-month supply has not yet come," she said. "This is a life-or-death problem."
Or Marcia in Norfolk: "Our neighborhood has not received mail at least one day a week (entire neighborhood)," she said. "Bills are so late when I receive them they are past due. This has resulted in late fees on my accounts."
Or Patricia in Charlottesville: "Even though my business is small, it puts food on the table for my family because my husband's salary has been cut in half due to COVID," she said. "I cannot afford to anger or alienate my customers who expect prompt delivery."
Neither can the Postal Service. The American people are its customers, and a full board of governors is needed to start the process of restoring confidence in the mail system.