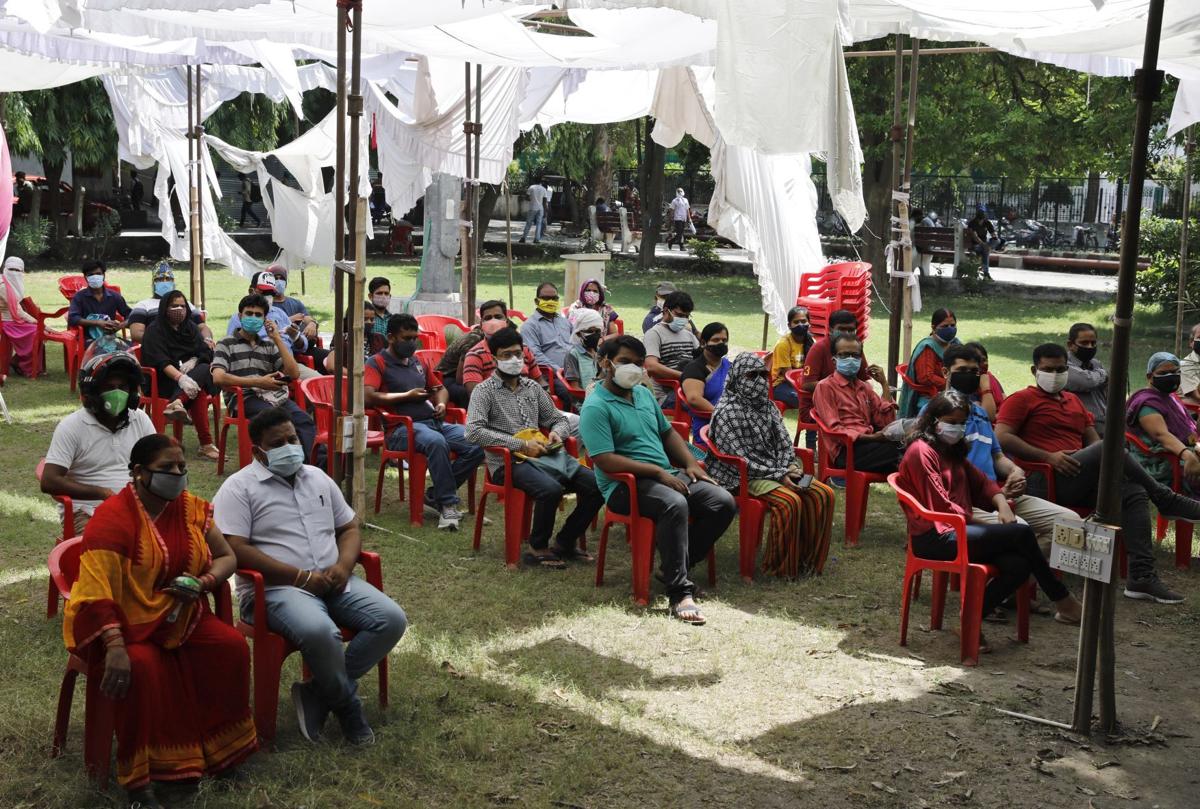 Two weeks ago, Port of Virginia officials celebrated another important milestone in their efforts to expand and modernize the commonwealth's critical trade asset.
On May 23, the 1,300-foot-long CMA CGM Marco Polo vessel became the biggest container ship ever to arrive in Virginia. It is a staggering three-and-a-half football fields long, or the height of the Eiffel Tower if stood up on its end, the RTD reported. In shipping terms, its capacity of 16,022 20-foot equivalent units (TEUs) is equivalent to about 8,000 40-foot truck trailers.
The ship was handled well because of purposeful investments at the port. Recent upgrades of roughly $800 million have led to new cranes that can handle larger vessels. The port also is engaged in an ongoing $350 million dredging project to deepen its channels from 50 to 55 feet and make it No. 1 on the East Coast in that department. "If we are trading with China, Vietnam, Thailand, Singapore and South Asia, it really means we are going to have wide geographic coverage to importers and exporters," Stephen A. Edwards, CEO and executive director of the Virginia Port Authority, told the RTD.
Achieving independence from COVID-19 is a global undertaking. We need coordination and collaboration to help every country get vaccinated.
In March, on the one-year anniversary of the COVID-19 pandemic, President Joe Biden targeted July 4 as a time when Americans could not only celebrate our independence as a nation, but from the virus, too.
"A July 4th with your loved ones is the goal," Biden said. "But a goal — a lot can happen; conditions can change. The scientists have made clear that things may get worse again as new variants of the virus spread. And we've got work to do to ensure everyone has confidence in the safety and effectiveness of all three vaccines."
In early May, Biden also set a July 4 target to vaccinate 70% of U.S. adults with at least one dose. A series of New York Times graphics showed that as of Thursday, the nation was at 63% and on pace to fall just short. Virginia was at 68% and poised to clear the president's goal.
But "[e]ven if the country as a whole reaches the national target, at least 30 states probably will not," the piece explained. "And a handful are unlikely to reach the 70 percent mark before the end of the year, a New York Times analysis shows, potentially prolonging the pandemic."
To coax unvaccinated Americans to roll up their sleeves, the Biden administration announced a National Month of Action on Wednesday, focused on improving access and adding incentives. Benefits include free child care while getting vaccinated or recovering from a shot through KinderCare, Learning Care Group or local YMCAs; extended Friday night pharmacy hours at Albertsons, CVS, Rite Aid, Walgreens and other locations; free beer from Anheuser-Busch on July Fourth; free tickets at Major League Baseball games; and more. States also are conducting lotteries to spark interest.
But rather than reveling in the allure of cash prizes or freebies, Americans should pay closer attention to the hurdles outside of our borders. On Thursday, a Bloomberg Businessweek feature chronicled how COVAX — a public-private partnership focused on delivering fair and equitable vaccine access to every country — has struggled to acquire doses.
Two key voices in the COVAX effort — Seth Berkley, an epidemiologist who heads the vaccine nonprofit, Gavi; and Richard Hatchett, CEO of the Coalition for Epidemic Preparedness Innovations — had two worries as early as January 2020 (the time of China's initial struggles). Higher-income countries might monopolize vaccine access as they did during the 2009 H1N1 pandemic and major fundraising would be necessary to prevent equity issues with COVID-19 shots.
"In the U.S., about half the population has gotten one dose, while in low-income countries it's 0.7%," Bloomberg Businessweek notes. Per The Times' global vaccination tracker, some of Virginia's aforementioned trading partners also are in the single-digits, like Thailand (3.6%) and Vietnam (1.2%).
The same day the Bloomberg Businessweek story was published, the U.S. made a commitment to share 80 million doses globally by the end of June. At least 75% of the shots will be coordinated through COVAX, while the remaining doses would support any immediate needs and surges.
"As the United States continues our efforts to get every eligible American vaccinated and fight COVID-19 here at home, we also recognize that ending this pandemic means ending it everywhere," Biden said Thursday. "As long as this pandemic is raging anywhere in the world, the American people will still be vulnerable."
We agree. When the Fourth of July hits, Americans appear poised to celebrate our nation's independence and the privileges of late-night pharmacy hours, free beer and other perks. But achieving independence from COVID-19 is a global undertaking.
No nation can beat COVID-19 on its own. We have to: a) mobilize every Virginian and American to get vaccinated; and b) join hands with the rest of the world to end this pandemic.