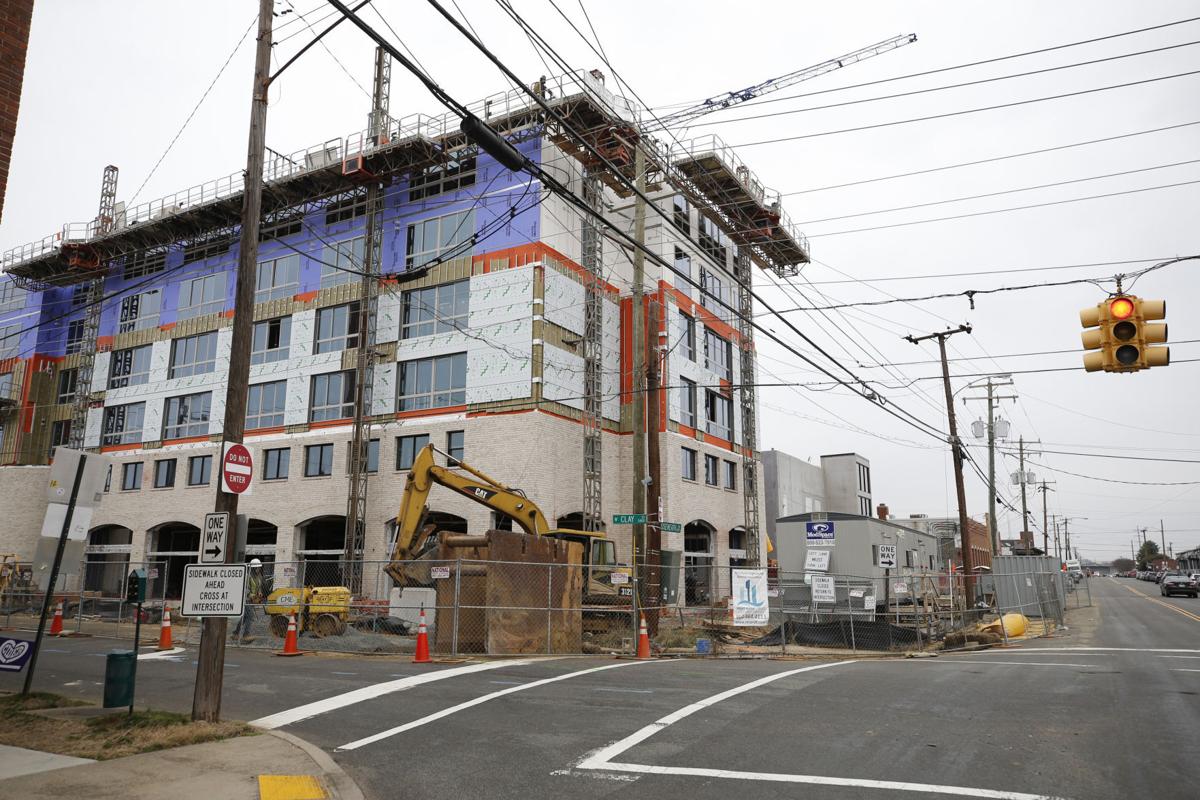 In communities across Virginia, the term "development" can carry different meanings.
The details of these projects might be unique to where they are based, but there's a common, underlying driver of interest. The areas mentioned above are housed inside of opportunity zones — a federal economic development tool that, as the IRS puts it, "allows people to invest in distressed areas in the United States. Their purpose is to spur economic growth and job creation in low-income communities while providing tax benefits to investors."
As we see projects and proposals take shape throughout the commonwealth, now is the time to ask: Are Virginia's opportunity zones meeting the mark?
Absorbing the timeline is a good place to start. The "opportunity zones" concept dates back to an April 2015 Economic Innovation Group (EIG) white paper — "Unlocking Private Capital to Facilitate Economic Growth in Distressed Areas" — authored by Jared Bernstein of the progressive Center on Budget and Policy Priorities and Kevin A. Hassett of the conservative American Enterprise Institute.
In 2019, EIG Director of Research and Policy Development Kenan Fikri told the Federal Reserve Bank of Richmond that, at the time of the paper being published, the relatively new group sought to "think about policy solutions that could address the geographic divides that have come to define outcomes in the U.S. economy," especially after the Great Recession of 2007-09.
"In our view, policies promoting the establishment of investment funds specifically designed to allow all Americans to invest in the restoration of depressed areas could serve many positive goals," Bernstein and Hassett wrote. "Most importantly, in a resource-constrained environment, such funds could provide the capital needed to reshape our most distressed communities by incentivizing those who have benefited from the American dream to invest in ways that seek to serve the common good."
How would that ideal be put into practice? A key step was to garner congressional support. The bipartisan Investing in Opportunity Act was the initial legislation that set out to "authorize the designation of opportunity zones in low-income communities and to provide tax incentives for investments in the zones, including deferring the recognition of capital gains that are reinvested in the zones," per Congress.gov. U.S. Sen. Mark Warner, D-Va., and then-U.S. Rep. Barbara Comstock, R-10th, were among the cosponsors.
"This bipartisan legislation addresses several troubling trends in modern American capitalism: the lack of investment capital for entrepreneurs in rural and urban areas, and the demand by today's investors for quick returns," Warner said in a February 2017 statement introducing the bill. "The Investing in Opportunity Act does not create new tax credits or involve public sector financing. Instead, it creates pools of 'patient capital,' and motivates longer-term investment through a modest reduction in capital gains taxes after geographically targeted investments are held for at least five, seven, or ten years."
The opportunity zones provision eventually was included in the larger Tax Cuts and Jobs Act of 2017, which President Donald Trump signed into law that December. All told, more than 35 million Americans live in nearly 9,000 opportunity zones across the nation's 50 states, six territories and the District of Columbia, per EIG's facts and figures page.
"Opportunity zones are an important federal tool to spur vitality in economic growth in communities across Virginia and we are committed to using them fully in this administration," Northam said in a statement. "By focusing on local and regional strategies, as well as Virginia's diverse geography and economic opportunities, we selected a balance of zones that align with other state and local economic development and revitalization efforts."
The selection process had some restrictions that should spur some questions. The Virginia Department of Housing and Community Development (DHCD) noted that while the commonwealth had 901 eligible census tracts, states could submit no more than 25% of that total and a maximum of 5% could be "contiguous". What criteria were used to make Virginia's nominations?
DHCD also notes that the census tracts' eligibility was determined using American Community Survey data from 2015 and 2016 — which, in COVID-19 time, might seem like decades ago. And yet, opportunity zone designations are in effect through the end of 2028, which might seem like decades from now. How will the demographics of our communities change as a result?
Moreover, a February 2020 Virginia Mercury piece suggested that the speed — and chaos — associated with the passage of the Tax Cuts and Jobs Act caught public and private sector forces off guard.
"A lot of local and state governments were on their heels and it's taken them a while to get ready for this," Adam Northup, executive director of Opportunity Virginia — the state's nonprofit initiative started in October 2019 to help steer development — told the Mercury. "Investors weren't ready for it either, and it's taken them a couple of years."
The bigger question is: Were our communities ready for it? What benefits are everyday Virginians experiencing from development that, as Bernstein and Hassett stressed, should "seek to serve the common good"?
Peruse the interactive map provided by DHCD, and we can see how much land is at stake across Virginia. In the city of Richmond alone, opportunity zones stretch from Scott's Addition, through Carver and Jackson Ward, and into the city center and VCU Medical Center region. Parts of Shockoe Bottom, Church Hill and Manchester also are included.
For downtown Richmond, this could have resulted in a new arena. And for South Richmond, this could mean a new casino and luxury hotel, not to mention surrounding development that might transpire in years to come.
As the Richmond Fed's 2019 article justly put it, opportunity zones pose promise and pitfalls for distressed communities. And let's not forget — the policy was concocted before a historic pandemic, but the tax benefits will remain available for years to come. These are no small decisions and that's why we have to ask: Are Virginia's opportunity zones meeting the mark?