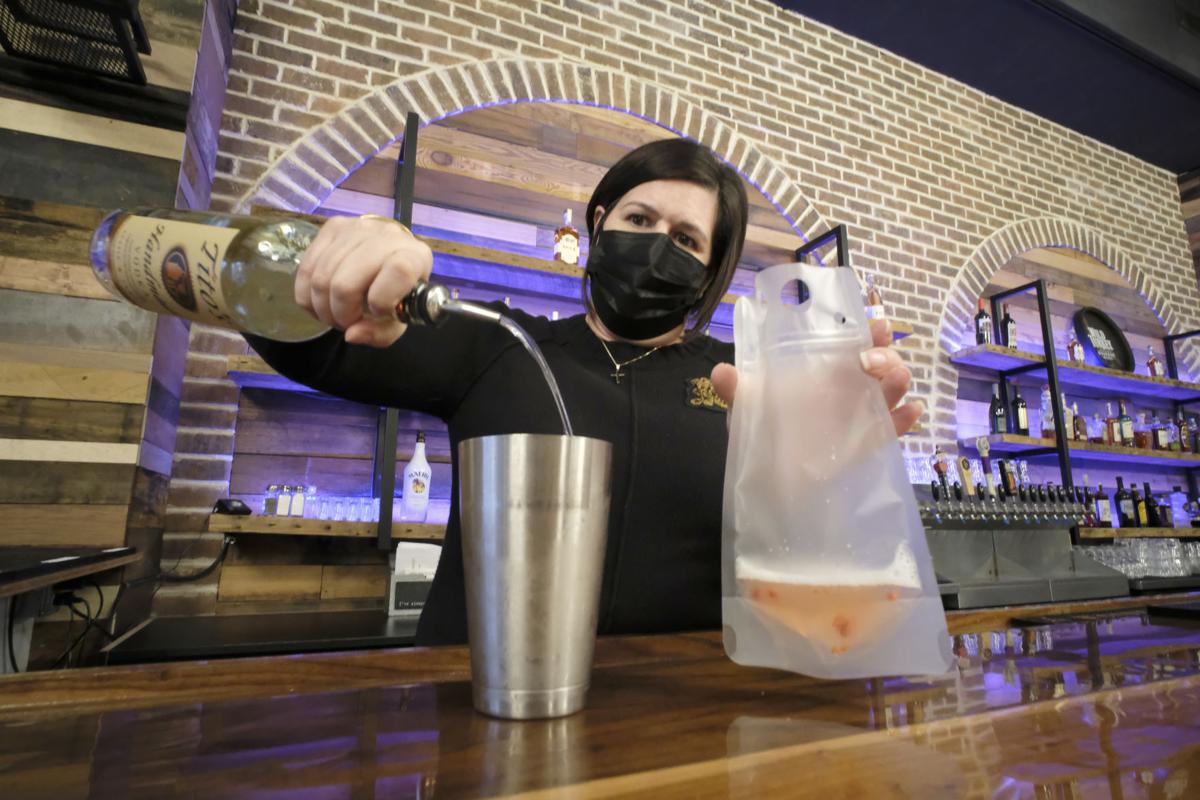 One of the critical actions taken in Executive Order 51 was: "Authorization for the heads of executive branch agencies, on behalf of their regulatory boards as appropriate, and with the concurrence of their Cabinet Secretary, to waive any state requirement or regulation, and enter into contracts without regard to normal procedures or formalities, and without regard to application or permit fees or royalties."
The acquisition of alcoholic beverages was among the most everyday practices affected. Prior to the pandemic, the process of purchasing drinks largely took place at a brick-and-mortar location, with ID checks at the front door (and without masks). During the pandemic, drinks suddenly were taken to go, or brought curbside to a car or even delivered to a doorstep.
The Virginia Alcoholic Beverage Control (ABC) Authority has been at the forefront of navigating these pandemic-era adjustments. As access to alcohol evolves, there's an even greater need to balance business and public safety.
Roughly one week after the governor's executive order, ABC made several tweaks to its "business practices" to meet the needs of customers and partners. The changes were sweeping.
Establishments like restaurants or breweries that previously served alcohol on their premises were able to sell wine or beer in sealed containers for curbside pickup or for delivery. Third-party delivery services like UberEats, GrubHub, Postmates and DoorDash also were able to enter the market.
"It's changed a lot for enforcement," ABC Bureau of Law Enforcement Chief Thomas Kirby told RTD Opinions in an interview earlier this month.
The new alcoholic beverages landscape is quantifiable. As of July of this year, there were 16 ABC regulatory actions tied to Executive Order 51 alone, from approval for outside dining areas to policies regarding signatures on deliveries. While consumers or businesses might easily have transitioned to new options for buying or selling drinks, Kirby and his team have to "start thinking outside of the box" to maintain public safety.
Consider some scenarios. One example is ABC's Underage Buyer Program, which previously involved special agents accompanying underage operatives as they attempted to buy booze at physical locations like grocery or convenience stores.
How do you monitor a delivery operation for underage sales? Do you rent an apartment, pick a house or even use a hotel room? The logistics are tougher.
"We've got to do a good job of communicating with these third-party delivery companies and otherwise to make sure that they've got the systems in place to confirm the legality of the delivery," ABC CEO Travis Hill told us. "We're in the unique situation where we're a regulator but we're also a retailer in the same space."
Even a legal sale at a brick-and-mortar location has some kind of guardrail. At a grocery store self-checkout kiosk, for example, there's some type of stoppage that requires a clerk to confirm ID.
But Kirby said delivery systems aren't as "well vetted" yet. For example, ABC eased its signature requirement, which helped limit face-to-face contact during the public health crisis. What if a six-pack of beer ended up in a grocery delivery order to a 21-year-old student at a college dorm, with underage friends nearby?
ABC subsequently has been crystal clear in its rules. Per its home shipping page, places that cannot receive alcohol deliveries include military bases, child care centers, medical facilities, schools, correctional institutions and the state Capitol. Post office boxes and locker package sites also are not allowed.
"We've gone to great length with our partners to have prohibited locations for delivery and say, 'This just can't be an area that you deliver to' and having the protocols and procedures in place so that we can avoid, as best we can, that misdelivery of the product," Hill said. "That's not what we want."
In another example, restaurants have had greater flexibility during the pandemic to operate outdoor dining spaces, with two key restrictions: operating hours of 6 a.m. to 11 p.m., and no live entertainment. But as circumstances have normalized in recent weeks, places are starting to stay open later and are considering extending their areas' service until the 2 a.m. last call, with entertainment options. To do that, businesses first have to get permission from their localities, ensuring that community considerations such as noise and/or nearby residences will be addressed before going to ABC.
"A lot of people didn't feel comfortable going to the grocery store so they started having the product brought to their house," Kirby said. "And that's just really moved delivery of alcohol ahead by years."
We're all in favor of ways to keep pace with our modern economy and support Virginia businesses. But we also support ABC's enforcement officers and their detailed efforts to keep Virginians safe. As access to alcohol evolves, there's an even greater need to balance business and public safety concerns.