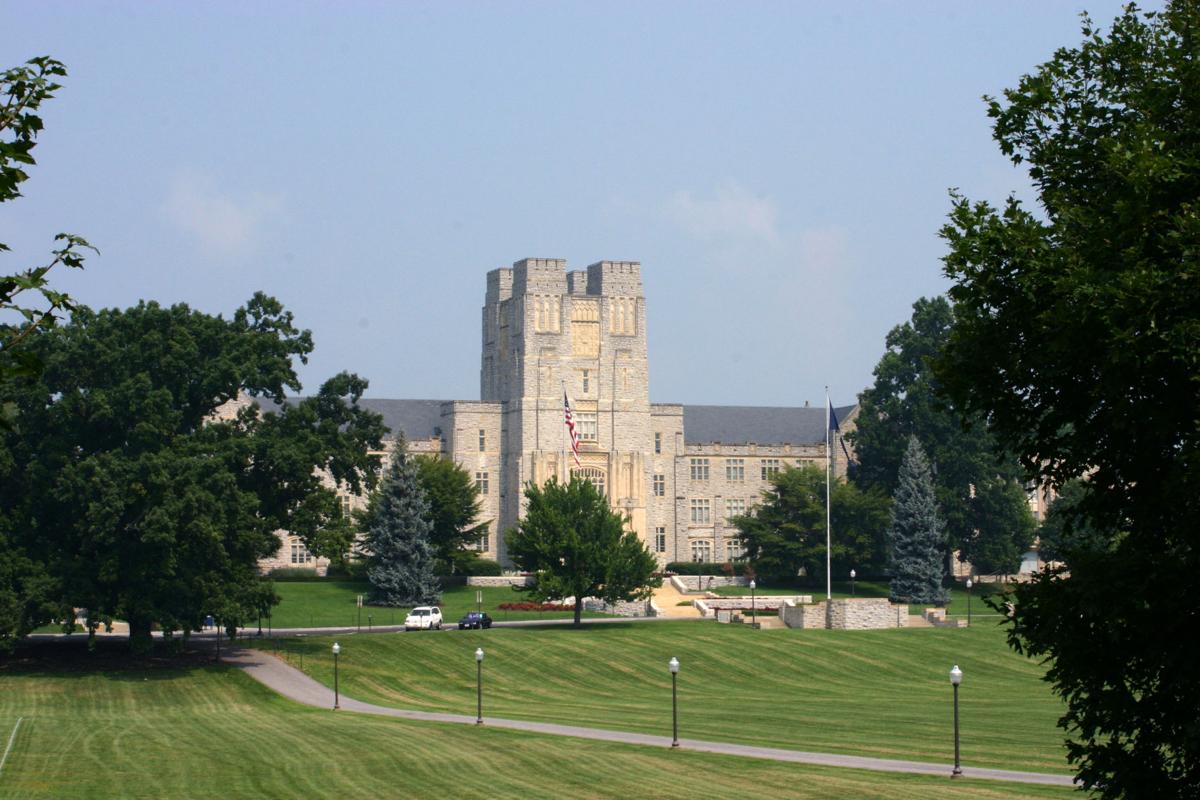 The Virginia Department of Health is in the process of hiring 1,000 "contact tracers" — people who get in touch with new COVID-19 patients and try to figure out who they've been with so they can alert those people that they might have been exposed to the virus.
A vigorous contact-tracing program is said to be one of the ways that South Korea was able to squash its virus outbreak. The United States and South Korea recorded their first COVID-19 cases on the same day — Jan. 20. We still are dealing with the pandemic while South Korea has nearly eliminated the virus. South Korea is of course a much smaller country. But still, why did the U.S. and South Korea respond so differently?
This editorial is not about that, though. This is about something else. This is about why we need a different type of contact tracer for an entirely different problem.
What if rural communities employed contact tracers to keep in contact with their high school graduates for five or six years after graduation? Virtually every rural locality in Southside and Southwest Virginia is losing population. The few that are gaining population are gaining because they are experiencing exurban growth from a nearby city.
Localities can lose population in one of two ways — either because deaths outnumber births, or because more people move out than in. A lot of rural localities see both happen at the same time. Their old people die and their young people move away. While we cannot stop people from dying, we might be able to do something about young people moving away.
Every year, high schools gather their seniors, say some fancy words and then ceremoniously send them off into the world. Is that where their job should end, though?
Schools keep track of their dropouts — there are lots of reports to be filed. Some are inevitable — life is complicated — but if dropouts hit a certain level, then alarm bells go off and superintendents get hired with a mandate to reduce those numbers. What if we regarded the out-migration of young adults from rural communities (or even non-rural ones) in the same way?
Across America, rural localities are trying to figure out how to attract young, college-educated workers. A recent study by Georgetown University found that 65% of the new jobs in the country will require some kind of education beyond high school — if not a four-year degree, then at least an associate's degree from a community college. That's not good news for rural localities, because their labor pools have a distinct deficit of workers with such degrees.
So we can compare the same set of statistics, let's look at just one slice of those new jobs. That 65% figure breaks down this way: Georgetown said that 35% would require at least a bachelor's degree, 30% an associate's degree. How do Southside and Southwest Virginia stack up? According to the U.S. Census Bureau, not a single locality in Southside comes close to having an adult workforce where 35% of the workers have a college degree. Lynchburg comes the closest at 33.6% but most localities are in the teens. Greensville County is even lower, at 7.5%.
From Roanoke to the west, only one locality can top that 35% figure. Montgomery County, home to Virginia Tech, weighs in at 46%. Roanoke County and Radford effectively match it — at 34.7% and 34.4%, respectively. But cross the New River and that figure falls — to 18% in Pulaski County and eventually down to 9% in Dickenson County.
One way for all these localities to increase the number of college-educated workers in their labor pool is to persuade more sons and daughters to return after finishing college. That is why those localities need contact tracers.
Schools think their job is done once the graduates walk off the stage, diploma in hand. But what if school officials also got judged on how many of students were still living in the community four, five or six years later? School officials probably would not like that — they likely feel they have enough responsibilities already. We cannot dispute that. So maybe this is a function of each locality's economic development office. What would it take — in resources, in privacy laws — for localities to contact graduates once a year? This could be as simple as a holiday card that reminds them their hometown cares. It could be as elaborate as a formal reception every year that has doubles as a recruitment fair.
In any case, all these localities have an incentive to recruit new residents — especially younger residents with in-demand job skills. It's a lot easier to recruit those local graduates than some stranger on the other side of the country.