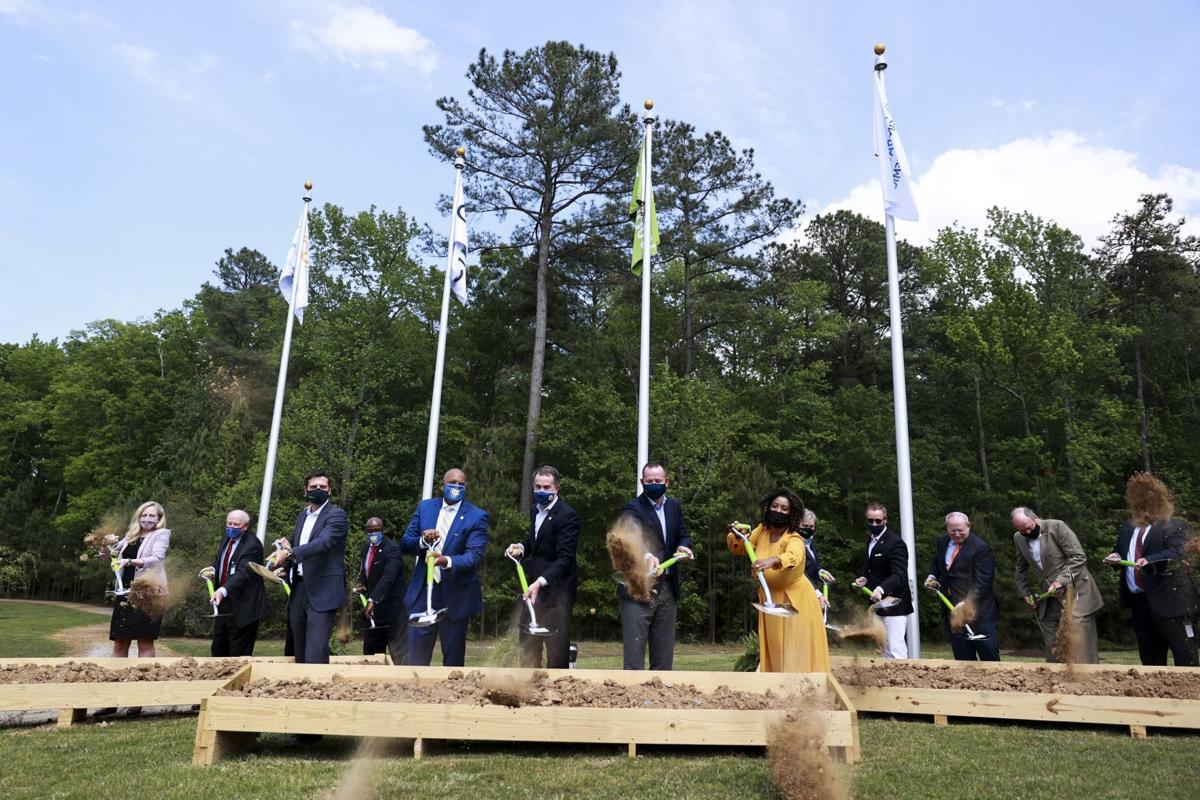 As the world suffered through the early months of the COVID-19 pandemic, Virginia's economic outlook was clouded by losses.
In May 2020, almost 10% of the commonwealth was unemployed, compared to 3% in May 2019. The Virginia Employment Commission estimated that a total of 368,100 jobs were lost over that yearlong span, with declines in every major industry division except for finance.
Out of crisis comes opportunity. State leaders pushed through a tough, disrupted job market with two long-term economic goals: Make Virginia a leader in the technology sector, and use existing educational infrastructure to build continued employment pathways for students and for companies.
A banner week shows there are real signs of life in our local economy. And, quite appropriately, innovation in lifesaving medicines is driving the progress.
On Monday, we learned that Aditxt Therapeutics, Inc. — a California-based biotechnology company — is set to open a $31.5 million immune monitoring center that helps gauge individuals' reactions to vaccines and other medical treatments. The project will be housed in downtown Richmond's VA Bio+Tech Park, and it is anticipated to bring 300 jobs over the next three years.
In a Times-Dispatch news report, Gov. Ralph Northam used his background as a doctor to explain that Aditxt's work is "pioneering a new approach" to customize care for immune-related conditions, from arthritis, to thyroid issues, to even COVID-19. "What this does is provide better care and also decreases the cost of health care because it takes a lot of the guesswork out," Northam said.
The following day, AMPAC Fine Chemicals — another California-based company specializing in pharmaceutical ingredient manufacturing — announced its intent to undergo a $25 million expansion of its current plant in Petersburg, adding 156 jobs in two to three years.
These developments did not happen overnight. During the darkest days of the pandemic when a stay-at-home order was in effect, the Greater Richmond Region was given a monumental leadership task.
Phlow Corp. — a startup pharmaceutical development company co-founded by area entrepreneur and doctor Eric Edwards, and Virginia Commonwealth University Professor Frank Gupton — received a $354 million federal contract to develop a national reserve of key medicines and to make active ingredients for several treatments, including ones for COVID-19 patients.
To execute its goals, Phlow developed partnerships with Civica Rx, a Utah-based nonprofit that works to stabilize the supply of generic medicines; the VCU Medicines for All Institute, a College of Engineering initiative aimed at increasing access to pharmaceuticals by fostering more cost-effective methods; and AMPAC, which specializes in the manufacturing of key ingredients and the commercialization of continuous processes.
"We believe this work can revolutionize America's generic drug manufacturing model by enabling Phlow to produce affordable ingredients used to manufacture essential medicines in the U.S.," Gupton said in a May 2020 Times-Dispatch report.
We agree, and we also believe it can be a revolutionary move for Virginia's economy. The net result of this multipartner relationship is a broader goal to build a cluster of pharmaceutical companies in the Petersburg area. This would help cement Virginia's role as a leader in domestic drug manufacturing.
But the collaboration throughout the entire region extends beyond voices with pharmaceutical expertise. To, as Edwards put it Tuesday, "operationaliz[e] a comprehensive end-to-end, domestic supply chain solution that will provide access to the essential medicines necessary to sustain life and conquer disease for countless patients and their families," the commonwealth is showcasing its strong prepandemic foundation of workforce solutions.
Per the governor's office, the AMPAC expansion will be supported by the Virginia Talent Accelerator Program, a fall 2019 initiative that helps new and expanding companies gain free customized services. The Virginia Economic Development Partnership and the Virginia Community College System support the effort.
Job-specific training benefits include "simulations, broadcast-quality videos, illustrated work instructions, instructor-led classroom sessions, animations and e-learning modules," VEDP explains. Recruitment tools consist of "web pages, applicant tracking, video job descriptions, quality of life videos, high-potential candidate identification, social media outreach, advertising, job fair support and pre-employment training."
Locally, a faculty unit at the Community College Workforce Alliance (CCWA) — a partnership between John Tyler and Reynolds Community Colleges — also already is "identifying best practices in training and education for the industry, from K-12 through workforce and community college programming," said Elizabeth Creamer, CCWA's vice president of workforce development, in a statement.
As COVID-19 vaccinations rise and cases fall, it's encouraging to see fresh technologies come in response to a novel virus, and immediately support new jobs in the next few years. But what's most remarkable is that in such trying times, the commonwealth had the existing infrastructure to: a) attract companies with the highest upside; and b) develop future talent pipelines that have the potential to support decades of growth.