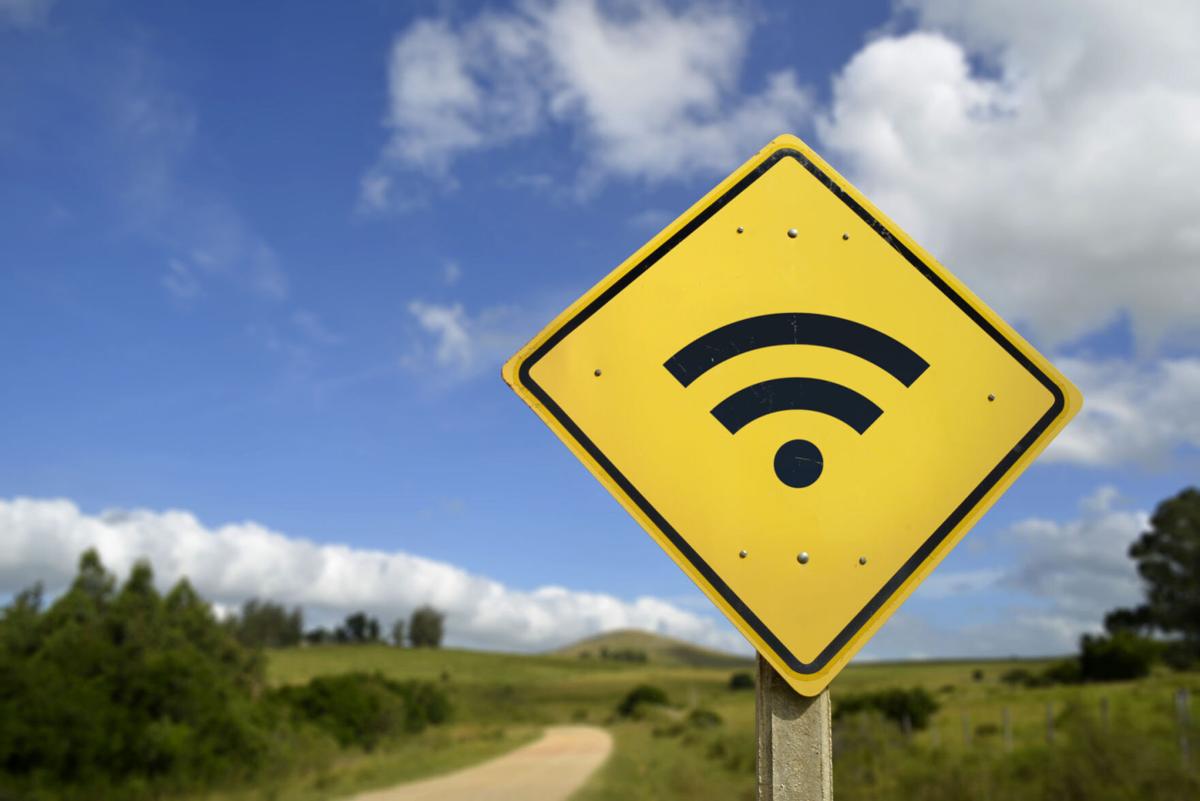 GOOCHLAND — In just a few years' time, Lickinghole Creek Craft Brewery established itself as a signature central Virginia travel destination, and as an iconic brand of beers enjoyed by connoisseurs across the globe.
Co-founder and CEO Lisa Reynolds Brotherton prides herself on the distinguishing features of her 305-acre farm brewery and agribusiness venue in the rolling hills in Goochland County. She and her team grow their own barley and hops, source their water from on-site wells and age their beers in rare bourbon barrels for months. And she advocates for policy solutions that help entrepreneurial ideas — and subsequently state and local tax revenue — grow.
The fruits of Brotherton's and similar business owners' labor — starting with Senate Bill 430, the 2014 legislation that created a farm brewery license — were evident during the first week of March 2020. Lickinghole Creek treated its social media followers to tantalizing views of local strawberry hefeweizen pints and music consumed under a picturesque sunset.
One week later, that all changed: COVID-19 was declared a pandemic, and Brotherton's business model — as for many others — was turned upside-down. Live entertainment was canceled. On-premise sales continued but only outside, with social distancing to keep customers safe. Off-premise sales accelerated to an online store with home shipping options to keep business viable.
But whether servicing people at the brewery or at home, a crisis that preceded the pandemic wasn't going away. Lickinghole Creek would struggle to grow, let alone survive, without reliable internet access.
"That was the fundamental obstacle to the sales here," Brotherton said. "When the internet goes out, all of our point-of-sale systems crash."
Broadband collaboration is setting rural communities on a clearer, faster course to economic opportunity. When President Joe Biden signed the American Rescue Plan (ARP) into law in March, he stressed the challenge was implementation — the ability to "build confidence in the American people that their government can function for them and deliver."
During a Tuesday roundtable at Lickinghole Creek, we saw the potential for how to meet that public demand for competency. U.S. Rep. Abigail Spanberger, D-7th; Evan Feinman, chief broadband adviser for Gov. Ralph Northam; Gary Wood, president and CEO of the Central Virginia Electric Cooperative; and Goochland County leaders discussed the series of factors helping rural communities inch toward achieving digital tasks without great angst.
Broadband is not an individual enterprise. If we think of it more like an Olympic relay — and a marathon at that — here are three critical laps that helped ready the commonwealth to seize the benefits of the ARP.
Lap 1: The state took early action to fund and structure programs that connect homes and businesses.
Long before the pandemic brought light to the broadband issue, the Virginia Telecommunications Initiative was formed in 2016 as the primary mechanism for deployment. Administered by the Department of Housing and Community Development, the public-private partnership supplies grants to localities and service provider with three key criteria: "demonstrated need and benefit for the community, applicant readiness and capacity, and the efficiency of the planned use of taxpayer dollars."
For 2020 and 2021, the General Assembly dedicated $50 million in funding to VATI. Now, within Virginia's state-level $4.3 billion share of the ARP, $700 million will go toward rural broadband. And VATI predominantly will spearhead the funding, with years of experience under its belt.
"Most of our colleagues in other states are not ready to ramp up to this level of deployment this fast," Feinman said. "So we benefited from it being a commonwealth priority prior to COVID."
Lap 2: Localities worked with their constituents to determine needs and create plans.
As the commonwealth made universal internet access a priority, so did some cities, counties and towns. In September 2019 — again, ahead of COVID — Goochland unveiled its "10 Steps to Broadband Internet Initiatives."
Key considerations included speed (meeting standard minimums of 25 Mbps downloads / 3 Mbps uploads), delivery (a network with diverse fiber and wireless options) and cost (reasonably priced proposals addressing needs of underserved, lower-income communities). The county also set aside its own dollars to study the issue and create provider incentives, while prioritizing chances to leverage federal and state efforts through VATI, community development block grants from the state and the U.S. Department of Agriculture's Rural eConnectivity (ReConnect) program.
Localities like Goochland that have a firm command of area broadband needs helped justify more flexibility and local ownership with ARP funds.
"If we in Washington were to dictate that we think — 'these are the challenges on the ground; spend the money this way to such precision' — obviously things are going to be missed," Spanberger said.
Lap 3: New state legislation helps solve provider puzzles in unserved and underserved areas.
In June, Northam signed House Bill 2304 into law, granting permanence to a pilot program that allowed electric utilities to petition the State Corporation Commission to provide broadband to unserved areas. Within weeks of passage, Dominion Energy Virginia and Firefly Fiber Broadband — a subsidiary of Central Virginia Electric Cooperative — finalized a partnership with nine local counties, including Goochland: the Regional Internet Service Expansion Project.
The RISE endeavor could connect more than 25,000 Virginians and the SCC will consider regulatory approval early next year. Per a backgrounder from Spanberger's office, while the project is anticipated to cost upward of $200 million, a combination of VATI funds along with local ARP dollars will help make it possible.
"To be able to create the funding streams and create the programs, and deliver results as quickly for an infrastructure plan — which normally takes a decade to plan out — that's the real incredible story here," Wood said.
The final lap will be those results — the implementation, as Biden put it, of the aid dollars. It's the day when Brotherton can service sales from Sweden to Japan, without her connection going down. Broadband collaboration has her business — and each unserved or underserved segment of Virginia — on a clearer, faster course to economic opportunity.