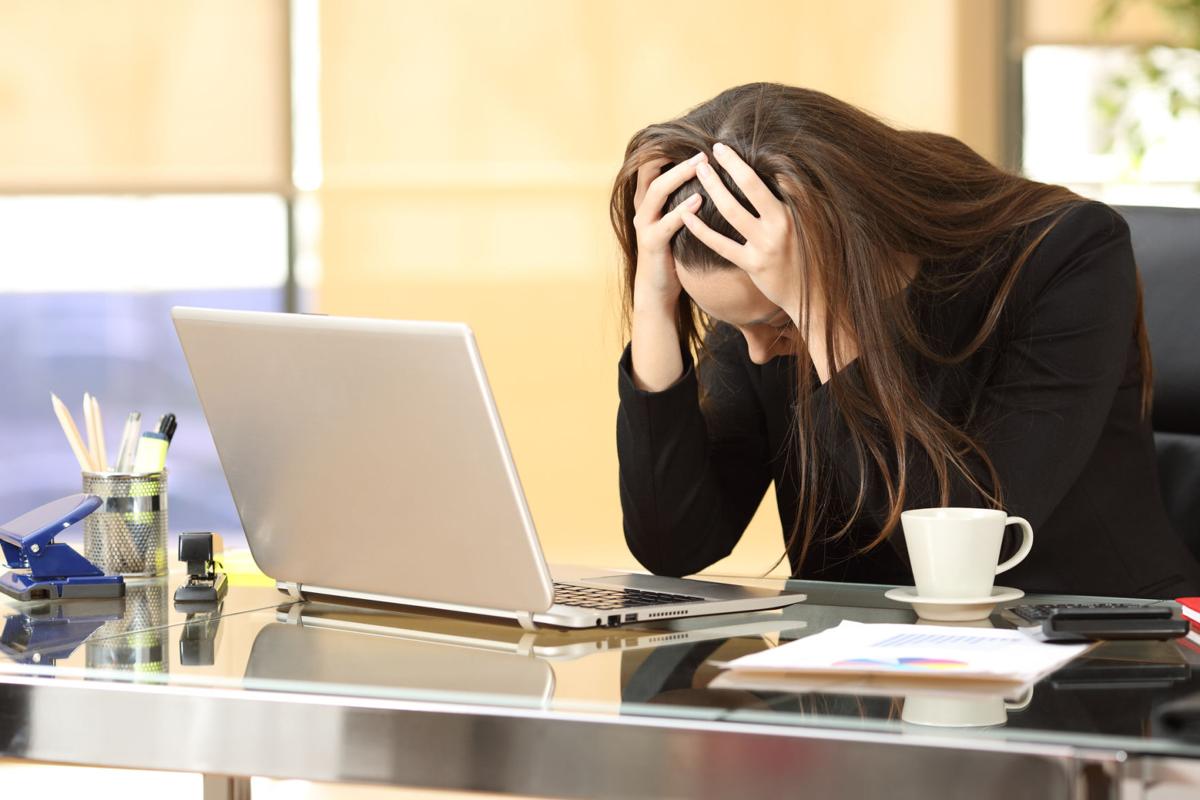 As we enter Year Two of the global coronavirus pandemic, researchers are finding another toll on American workers: burnout.
Recent studies show leaders and employees alike struggling with rising rates of depression, anxiety and stress amid concerns about COVID-19, political turmoil and major natural disasters. Combined with challenges posed by working virtually, family issues and the uncertainties caused by the virus, this "is setting the stage for another crisis," declared the report, "Burnout Nation."
According to the study conducted by Harris Online for Spring Health, a mental health benefits company, a worrisome 76% of employees are experiencing symptoms of burnout — and the majority of respondents attribute that to COVID-19. A concerning 9% are reporting complete burnout.
"The events of 2020 have put a tremendous amount of pressure on U.S. employees — especially those who are raising children or taking care of elderly loved ones," Dr. Millard Brown, senior vice president of medical affairs at Spring Health, said in a statement. "Burnout is extremely costly for organizations, so it's imperative that leaders take steps now to reduce and manage burnout symptoms for their workforce."
Burnout, as defined by the report, "is a state of physical and emotional exhaustion, often reached after an extended period of high stress." Symptoms include exhaustion; feeling negative, cynical or detached from work; and reduced work performance.
More than one-third of those who are experiencing burnout say increased work responsibilities contributed to their exhaustion, while just under one-quarter said they needed more time off.
Among some of the other findings: Employed women are more likely to report feelings of burnout than men, 80% to 72%. And younger women are more likely to experience burnout than their older peers: 87% for women ages 18 to 44 as opposed to 74% for women ages 45 to 54, the study found.
Burnout also is affecting business executives and human resource professionals. A study conducted by Development Dimensions International, a global leadership consulting firm, found that nearly 60% of business leaders across the world "reported they feel used up at the end of the workday, which is a strong indicator of burnout," per Forbes, while a majority didn't believe they were effective at leading virtually.
Work burnout is part of what experts are calling another epidemic raging within the pandemic: mental health.
During the pandemic, about 4 in 10 American adults have reported symptoms of anxiety or depression, according to KFF, also known as Kaiser Family Foundation — a dramatic spike from 1 in 10 during the time period of January to June 2019. A poll from July found that many adults also are reporting difficulty sleeping and eating, drinking more alcohol and worsening chronic conditions because of worry and stress over the coronavirus.
We just marked the one-year anniversary of the first COVID-19-related deaths in Virginia and the governor's unprecedented stay-at-home order. We saw most businesses close, schools shutter and our daily routines upended. The pandemic threw many into unemployment and economic uncertainty.
Even a year later, some continue to work remotely, or children have just returned to their schools for in-person learning. We still wear face masks, socially distance and douse our hands in sanitizer.
And for good reason: COVID-19 has claimed more than 2.7 million lives worldwide, with the United States sadly leading the casualty list with more than 544,000 deaths. That includes more than 10,000 Virginians who no longer are with us. Many of us have lost loved ones, friends or colleagues to this virulent virus.
However, the extraordinary development of COVID-19 vaccines and their ambitious administration give us hope that our lives will resume a new normal. These turbulent times will end.
But in the meanwhile, what can you do to cope with the stresses of the coronavirus and to prevent work burnout? The Centers for Disease Control and Prevention offers these tips:
Communicate. Be open with your supervisors and co-workers about job stress and how it's affecting your work. Ask about mental health resources in your workplace.
Develop a daily routine, ideally one that is similar to your prepandemic schedule. Identify those things over which you don't have control, and then do your best with the resources you have. Set boundaries: Try to start and end your work day at the same time.
Spend time outdoors. Exercise. Read a favorite book or magazine. Pursue your hobbies. Check in on others, and look for ways to be supportive — especially if they're showing signs of stress, such as depression or anxiety. The opposite of burnout is engagement. So reach out to supportive colleagues, family and friends, and be there for each other.
Work burnout is part of what experts are calling the other pandemic: mental health.