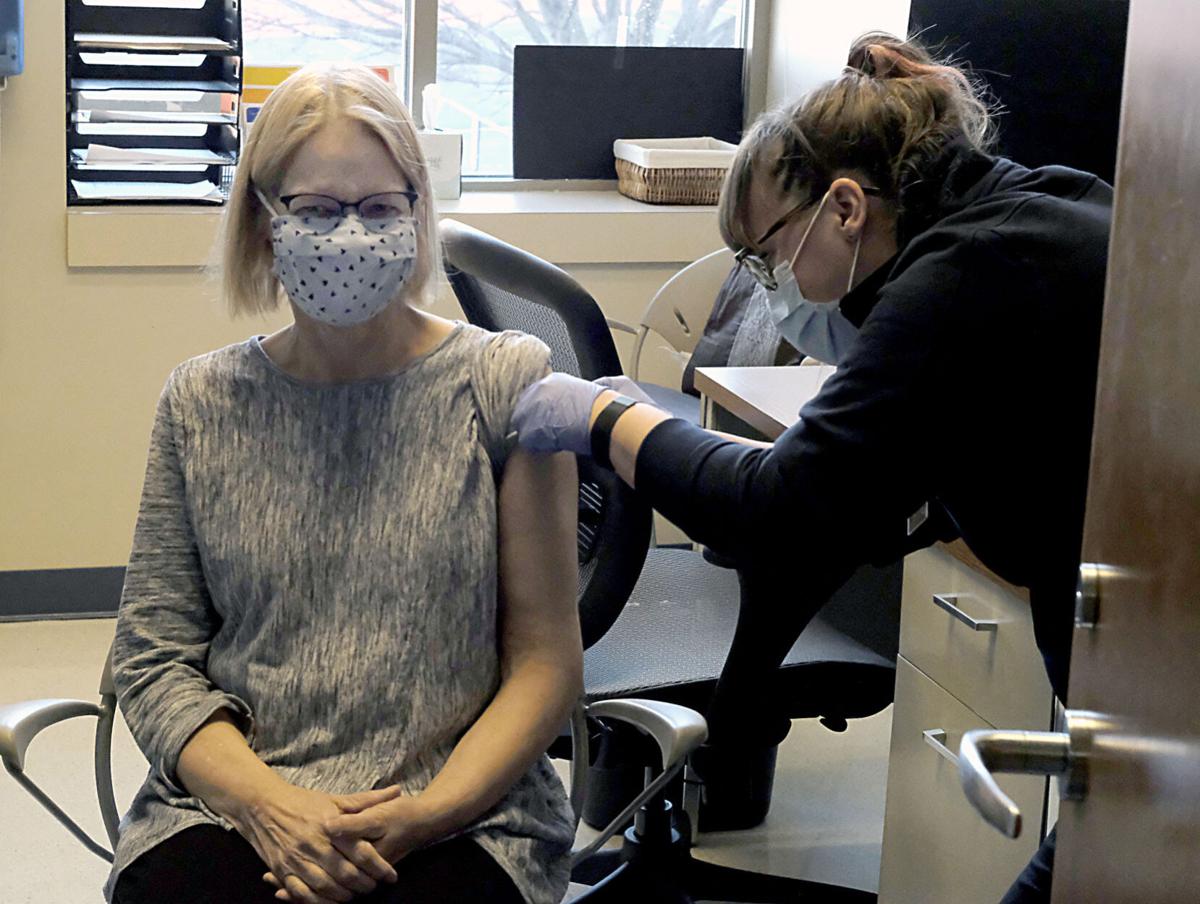 As we approach a new year, we asked leaders in housing, health, education and the economy about the ongoing challenges they're facing with COVID-19. Today marks the last of a four-part series of questions-and-answers with experts. We asked Dr. Melissa Viray, deputy director of the Richmond City and Henrico Health Districts, about the global pandemic's impact on health in the Richmond region.
Since the start of the COVID-19 pandemic, the focus has been on testing, tracing and key precautions such as mask-wearing, social distancing and enhanced cleaning protocols. How will the gradual introduction of vaccines alter the local public health landscape in 2021?
The arrival of vaccine rejuvenated us in public health. We are hopeful that COVID-19 vaccination ultimately will allow us to return to being around friends, family and community again. It definitely has added another equally complex and involved layer to our work without shifting us away from the testing, containment and outreach we've been doing since March.
Even after we've begun vaccinations, we need everyone to continue wearing masks and social distancing until we know community spread is truly behind us, so messaging and outreach continue to be important aspects of our work. We also will be working hard to address the questions and fears or misconceptions people might have about the COVID-19 vaccine to help them make an informed decision about vaccination.
The Richmond City and Henrico County Health Departments set up a call center and free testing events to help combat the spread of the virus. Through these calls and events, what questions have been most common from the community and how did you respond?
Mostly, people are looking for two things: 1) information about what resources are available and how to access them, and 2) reassurance that they aren't on their own if they are infected or exposed. Their actual questions, though, can vary — from how and where to get tested, to understanding their options if they test positive and need to tell their employer they have to isolate, to preventing members of their household from becoming infected if they themselves test positive, to what symptoms might be warning signs to seek medical care.
Our call center, testing staff and Medical Reserve Corps volunteers have been amazing when it comes to answering residents' questions. They are constantly learning and staying abreast of the evolving COVID-19 landscape so they can answer knowledgeably and deliver what our residents have needed: reliable information from someone who is calm, informed and genuinely invested in making sure they get the help they need.
How has the landscape changed since March, when most of the attention initially was focused on long-term care facilities?
I think our long-term care facilities (LTCF) are much better able to detect and contain COVID-19 than they were at the outset of this pandemic. There is more training, more personal protective equipment (PPE) and familiarity with its use, more awareness and more testing availability. It continues to worry us when we see increases in community transmission, because we know that more COVID-19 introductions into LTCFs will occur, that COVID-19 is still challenging to contain in a LTCF and that the outcomes for those who develop infection in LTCFs can more frequently be more severe.
I am grateful that LTCFs were among the highest priority groups for vaccination, as it is my hope that vaccination will help to more definitively lower risk for severe COVID-19 outcomes in LTCFs.
What have been the biggest challenges facing a health district with such a diverse population, especially in terms of reaching people whose first language isn't English?
This past summer, we saw that the prevention and mitigation strategies that were working in other communities weren't working as well in our Latino communities — testing rates were lower and case counts were much higher. We partnered with the Centers for Disease Control and Prevention (CDC), health care systems, and local organizations invested in and trusted by those communities to better understand where gaps were and how we might take a more culturally sensitive approach.
With funding from the CDC Foundation and partnerships with organizations like the Richmond Memorial Health Foundation and Sacred Heart Center, we launched a navigation and wraparound support system that makes it easier for Latino residents to seek support and protect their families and communities. We offer bilingual testing events and case management and, for people who test positive, support with food, medical care, income replacement and a safe place to isolate outside their home, especially for those who share a living space with multiple generations or families.
This approach has been especially important for our undocumented residents, who were initially very reluctant to come to testing events or reach out to the health districts, but have developed trust in us through this work.
What do you anticipate for the coming year?
I am hopeful that widespread uptake of the vaccine ultimately will allow us to return to some semblance of "normal." But we will continue to deal with the incredible weight of so many social and economic challenges that have grown during COVID-19 — widespread unemployment, loss of stable housing, substance use, depression, anxiety, family instability — the list goes on.
A lot of our work in 2021 will focus on making the vaccine accessible to any who wants it and continuing with containment and contact tracing. However, we also will work with our partners to put policies, programs and resources in place to make it possible for people to begin to recover from those other consequences of the pandemic. Improving health outcomes requires us to look deeper to the roots of health and wellness like stable income, housing and educational attainment.
If we are able to make progress with vaccination and containment and see decreased community transmission, we'll be able to reinvest more resources and energy in this broader health equity and justice work.
Is there anything else that you would like to add?
2020 has required more adaptation, endurance and fortitude than any of us anticipated, and it is very normal to be tired of wearing masks, not seeing friends and loved ones, and not participating in social or community activities that give us joy. We might be starting to see the light at the end of the tunnel and have the collective power to avoid overwhelming our health care system and seeing unnecessary illness and death — we must continue social distancing and mask wearing
— Pamela Stallsmith and Chris Gentilviso