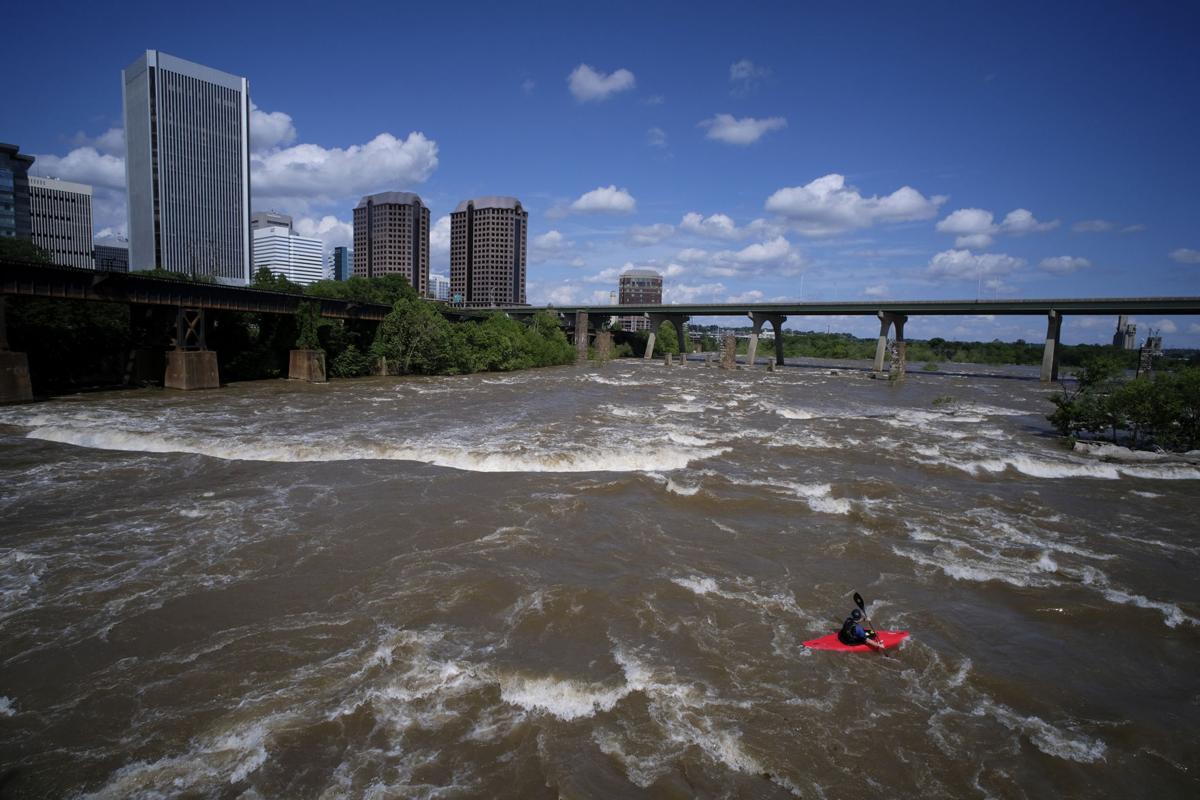 As we approach a new year, we asked leaders in housing, health, education and the economy about the ongoing challenges they're facing with COVID-19. Today marks the second of a four-part series of questions-and-answers with experts. We asked Jennifer Wakefield, interim president and CEO of the Greater Richmond Partnership (GRP), about the global pandemic's impact on the region's economy.
From seven Fortune 500 headquarters, to more than 60% of working adults having some college, Richmond has a highly educated workforce. How has the public health crisis altered the norms for how businesses choose to settle here and recruit their most-desired employees?
Our work predominately has shifted to a virtual format like many others. Previously, we heavily relied on traveling to meet with prospective companies. Now most of this work is done via Zoom. Virtual tours routinely are conducted instead of in-person visits in most instances.
However, this has provided us with an opportunity to be more innovative in our approach. We know that companies are more extensively utilizing our website to data mine and that before we ever even are contacted about a project, we now are on a short list along with one other community. Previously, we'd be contacted earlier in the process and we'd be among a handful of communities, not just one other. What this means is that we need to provide more robust research on our site and work to data mine from our end to gather business intelligence. We've begun to utilize technology in new ways to do this.
In 2020, we saw less time spent in offices, more time spent at home and a rise in the digitization of business altogether. Entering 2021 amid a continuing pandemic, what are the top opportunities and challenges for the Richmond region's economy?
Site location consultants — who are involved in roughly half of all economic development projects — firmly believe mid-sized cities will be the recipient of more investment moving forward in comparison to larger cities. This is good news for Greater Richmond.
What's also great about this is that consultants identified the industry clusters that will lead us through the pandemic and they are identical to the industry strengths found in our region — data centers/cybersecurity/IT, logistics, life sciences, manufacturing, food and beverage, corporate services, finance and insurance. The largest challenge is ensuring that Richmond is top of mind and can make it to the short list for consideration for these opportunities.
An estimated one-third of American workers are telecommuting and don't expect to return to their offices anytime soon. What will be the long-term effects on the workplace? Will the region have a glut of office space in the future?
Many companies across the country and in RVA have shifted at least a portion of their business to a permanent work-from-home or a combined office/work-from-home model going forward. This will open up subleasing opportunities, which is a good thing for our community. We previously didn't have enough office space to accommodate the demand from clients.
Of course, the long-term effects remain to be seen but with tech companies and others continuing to heavily invest in office space for future needs, I don't think the office is going away. But it definitely will look different moving forward, from reconfiguring spaces to accommodate more room, to adding hoteling options.
With that said, there is a higher interest in mid-sized cities from companies currently predominately located in larger cities, and our region stands to benefit from this opportunity.
When you talk to your members — leaders from the localities, businesses and education — what are the concerns and themes most heard?
Two themes continually arise in conversations — perception of the region and how GRP works with other community organizations.
GRP previously conducted perception research among C-suite executives and site location consultants. We found out that Richmond isn't really on their radars. Unfortunately, 2020's intense national media coverage of our region filled in some of those blanks. We're currently conducting an updated quantitative perception analysis to see where we currently stand as well as aligning efforts with other regional partners on this topic. Once we have the results in hand, we'll work to craft a plan to address the existing perceptions and work to properly prioritize funding marketing the region for business.
Secondly, our investors and partners always are interested in how we are working with other community organizations. GRP doesn't own the brand of Greater Richmond, many of us do. We work in close coordination with the localities we represent at the city of Richmond and counties of Chesterfield, Hanover and Henrico to market their assets and coordinate with the Virginia Economic Development Partnership to align our efforts at the state level.
While GRP markets the region for businesses to locate here, Richmond Region Tourism focuses on tourism, conventions and tournaments, ChamberRVA works to create a solid business environment for the region and recruit talent, while Venture Richmond is working to promote downtown Richmond within the region. We're working with each of these partners and many others to look for new ways in which our organizations more effectively can work together moving forward.
The GRP has an international scope. How do global economic prospects look for the Richmond region in light of the pandemic?
Our region historically has been very successful in attracting foreign direct investment opportunities. The pandemic has cooled many of our international prospects and put them on hold for the time being. As such, the focus has more heavily shifted to domestic opportunities. I do anticipate interest from international markets to pick back up.
What do you anticipate for the coming year?
I think 2020 has made our region stronger and more in sync. The leadership from every level in the region — city, county, state as well as private sector — undeniably is powerful. And there is a momentum right now that can help push RVA to the next level. To do this, GRP is collaborating with our community partners like never before. I think 2021 will be a year of transformational change for our region as we come together to determine how we can best position our region for future success.
Is there anything else that you would like to add?
Early in the pandemic, many business executives put expansion and relocation plans on hold. Throughout the year, we've seen the amount of interest substantially trend upward. And while there still are many unknowns, CEO confidence across the country is soaring to nearly prepandemic levels, according to the latest research from Chief Executive magazine.
We're seeing the same hold true here in RVA as our business development team lately has been bursting at the seams with a high number of new leads, requests for information and, yes, actual physical site visits to the region by company executives and consultants.
— Pamela Stallsmith and Chris Gentilviso