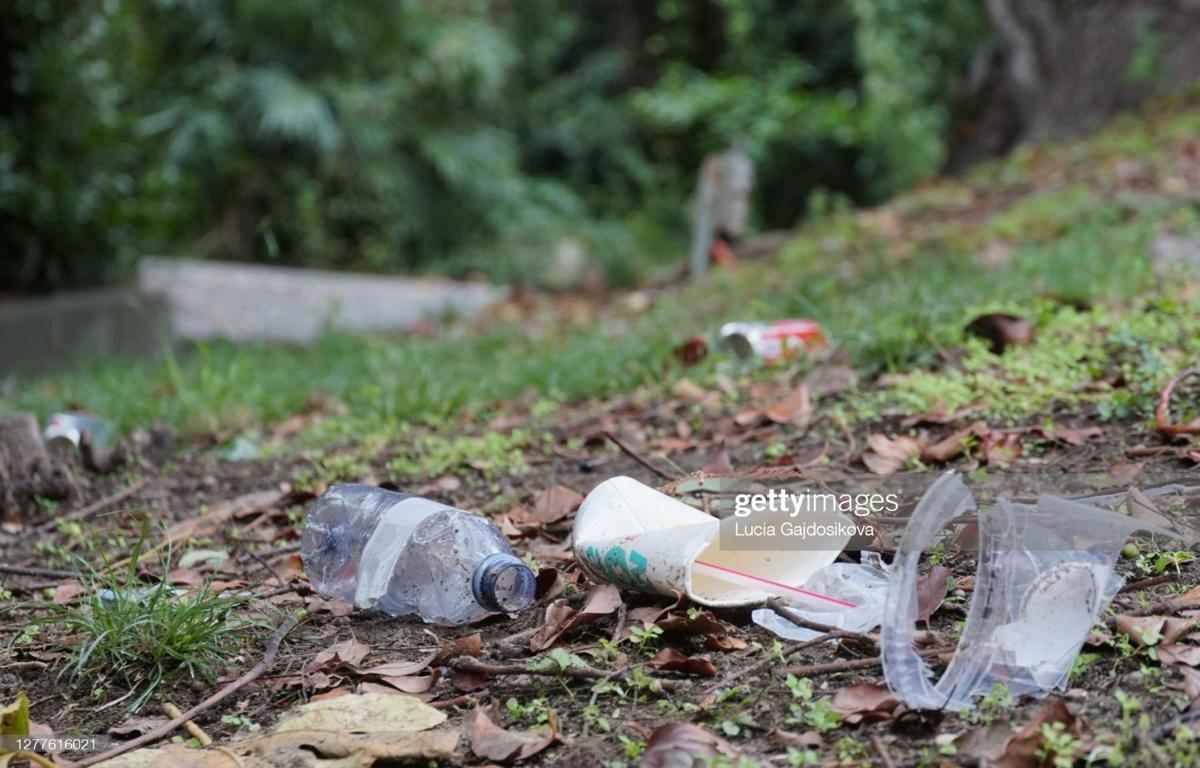 In what it calls "the most extensive research conducted in U.S. history to estimate the scope, scale, causes and impacts of litter," Keep America Beautiful unearthed some startling figures:
Nearly 50 billion pieces of litter marred America's roadways and waterways in 2020, which breaks down to 152 pieces of litter for every U.S. resident.
Most of that litter (26 billion pieces) was found along waterways, with almost 24 billion pieces along roadways.
Cigarette butts continue to be the single-most littered item in the U.S., though the numbers have dramatically dropped since 2009, the year of the organization's last major study.
Candy wrappers and snack bags accounted for the second and third most littered items, respectively.
Items made of plastic comprised nearly 39% of all litter, followed by paper (15%); metal (8%); and glass (7%). Almost one-third of litter was classified as "all other types."
Nearly 350 million plastic bags (largely the types that come from retail stores) were littered on roadways and waterways across the country.
There were twice as many discarded alcoholic beverage containers as nonalcoholic (soda, water, juice, etc.)
During the pandemic, a new type of litter emerged: face masks and gloves. This personal protective equipment (PPE) accounted for approximately 207 million pieces of trash — or about the same number as plastic straws. And much of that litter ended up along U.S. waterways.
"Litter affects environmental, community and individual health, as well as quality of life, economic development, the circularity of the economy, the safety of our water, environmental justice and climate," according to the recently released Keep America Beautiful 2020 National Litter Study.
"In addition to the negative impacts that litter has on our communities and natural environment, litter also carries a significant financial cost. ... [P]reventing litter not only makes our communities healthier and safer places to live and protects our natural environment, it also relieves a significant strain on government budgets and taxpayers."
Strides have been made. The study found that litter on America's roads was down 54% since 2009, with the biggest drop in the reduction of cigarette butt litter (from 18.6 billion to 5.7 billion.) And even more encouraging, roadside litter had been significantly reduced between 1969 — the year of the first study, conducted amid the rising environmental movement — and 2009.
Keep Virginia Beautiful, an affiliate of the national group, relies on volunteers to help keep the commonwealth free of litter through cleanups and neighborhood events. It also partners with the Virginia Department of Transportation on the Adopt-a-Highway program, which plays a vital role in fighting roadside litter.
"A clean community is a healthy community, a safe community and a happy one," said Tracey Leverty, the group's environmental programs director. "We want to get every community in Virginia, regardless of ZIP code, to be as clean and beautiful as possible. … We've taken a keen eye toward those communities that have been ignored."
The study provides crucial information that quantifies the problem of litter. "It's an exciting study that calls attention to the issue, and that drives volunteers to it," Leverty said. "People want to know the data, so we know what we're dealing with."
In recent years, Virginia has taken some important steps to fight this scourge.
Localities had received the same amount of money to fight litter since the mid-1970s until 2019, even though the amount of trash soared. In 2020, the General Assembly increased the state litter tax, which is levied on companies that manufacture, distribute or sell certain products (such food and paper products) from $10 to $20 per location. Also, the legislature doubled the penalty for littering to $100.
Challenges remain. Nationally since 2009, the amounts of littered cardboard, beer containers, food packaging film, and sports drinks and water containers have increased.
Nine of out of 10 Americans called litter a problem in their state. The main reasons people litter, the study found, include no available trash cans nearby, areas already were full of refuse or they're throwing away a cigarette butt.
If people don't change their behavior, litter won't go away. Educating the public and encouraging them not to wantonly discard their trash is key to solving this unsightly problem.
"Litter is 100% manmade," Leverty said. "Of all the things in the world, we can control this."
So don't be a litterbug. Keep America — and Virginia — beautiful.
"Litter affects environmental, community and individual health, as well as quality of life, economic development, the circularity of the economy, the safety of our water, environmental justice and climate."

– Keep America Beautiful 2020 National Litter Study