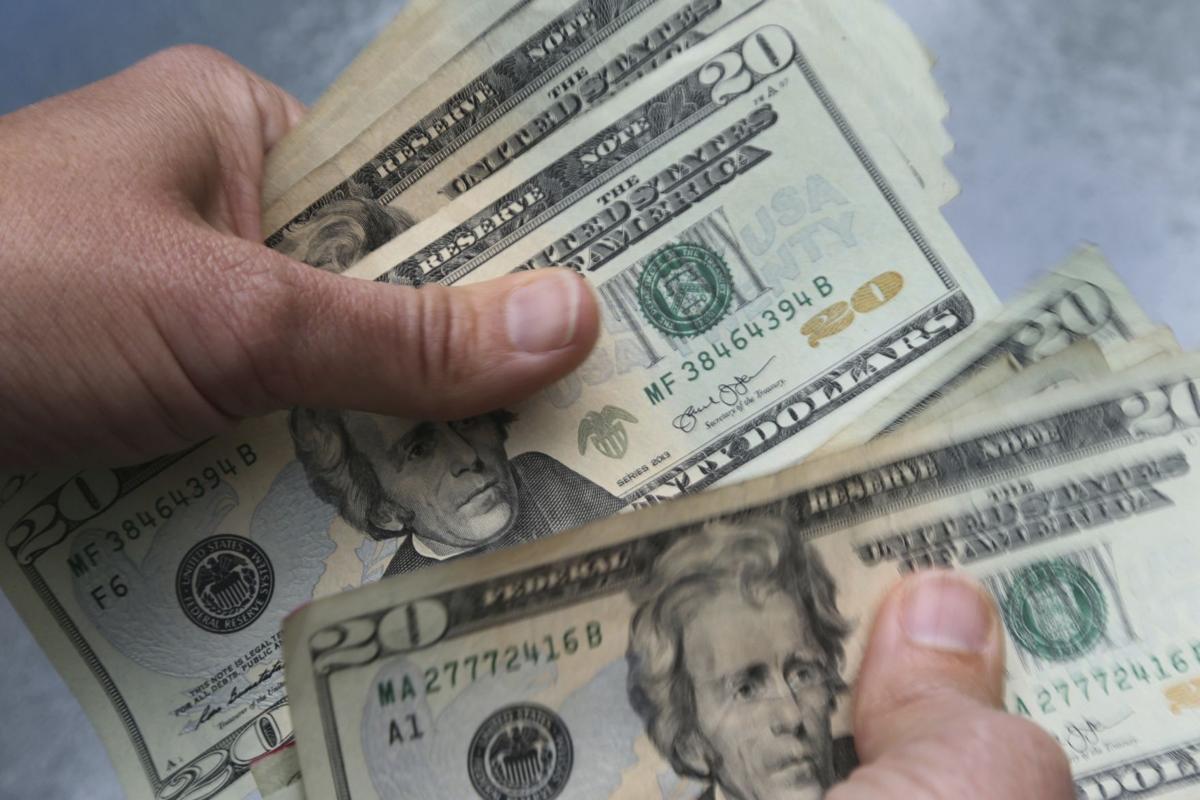 In 2004, Congress passed a resolution establishing April as Financial Literacy Month. The goal was "to raise public awareness about the importance of financial education in the United States and the serious consequences that may be associated with a lack of understanding about personal finances."
The past year, we have learned that there are serious consequences associated with a public health crisis. COVID-19 has created financially challenging times for people across the U.S., resulting in three rounds of federal economic relief. Specific assistance efforts targeted struggles with all sorts of essential expenses, from stimulus checks, to rent and mortgage payments, to utility bills and free fares for public transit.
But financial literacy also is a critical piece of the COVID-19 recovery, and now is the time for Virginia to consider expanding economic education efforts.
The commonwealth already has established itself as a national leader. Earlier this month, a WalletHub study ranked Virginia as the most financially literate state in the country. The report assessed 17 different metrics and the commonwealth placed well in "financial planning and habits" (1st), "high-school financial literacy grade" (1st) and "share of adults who save for their children's education" (6th).
While the superlatives were noteworthy, Virginia also ranked 35th in "financial knowledge & education," demonstrating how there always is room for improvement. The pandemic has reinforced the need for financial literacy.
Just after the 2007-09 Great Recession, the commonwealth incorporated economic and personal finance into its Standards of Learning. A seven-page document describes how such coursework will "help students interpret the daily news, understand how interdependent the world's economies are, and anticipate how events will impact their lives."
Ninth graders in the fall of 2011 became the first class required to complete one credit of coursework. Nearly 10 years later, it's safe to say that the need for students to "anticipate how events will impact their lives" is a very real concern.
Research also routinely has shown that Americans lack an understanding of basic financial literacy concepts, and we have to do more.
In 2017, a National Center for Education Statistics report found 1 in 5 U.S. 15-year-olds were below the baseline level of proficiency established by the Organization for Economic Cooperation and Development. Only 10% of American teens were top financial literacy performers, compared to 33% in China and 22% in Canada.
1) Suppose you had $100 in a savings account, and the interest rate was 2% per year. After 5 years, how much do you think you would have in the account if you left the money to grow? [More than $102; Exactly $102; Less than $102; Don't know; Prefer not to say]
2) Imagine that the interest rate on your savings account was 1% per year and inflation was 2% per year. After 1 year, how much would you be able to buy with the money in this account? [More than today; Exactly the same; Less than today; Don't know; Prefer not to say]
3) Buying a single company's stock usually provides a safer return than a stock mutual fund. [True; False; Don't know; Prefer not to say]
Only 16% of millennials (ages 18 to 37 in 2018) correctly answered all of the big three questions. The answers were: more than $102, less than today and false.
"Their financial decisions are bound to shape the future of the American economy," the TIAA report concluded. "At the same time, millennials have been deeply affected by the most recent economic crises (the Great Recession and the ongoing economic impact of the COVID-19 pandemic) as well as by America's student loan debt crisis. Millennials' concerning financial behaviors and precarious financial circumstances, coupled with low financial literacy, are making this situation even more challenging."
While millennials really struggled, a Yahoo! Finance story covering the TIAA report pointed out how no age group had 50% reach perfect scores on the big three questions. People ages 70 to 74 scored best, with 49% getting all three questions right.
As we look to prepare future generations of Virginians, one credit of economic and personal finance coursework only can do so much. We either have to expand what's taught in the classroom or make sure that supplemental material — from the Federal Reserve Bank of Richmond, the Virginia Council on Economic Education (VCEE), Virginia 529 and other partners — easily is accessible for every household. Earlier this month, first lady Pamela Northam set a great example by collaborating with Virginia 529 and VCEE to showcase Reading Makes Cents, a program for elementary-age students that teaches key concepts through a bunny that learns how to save money.