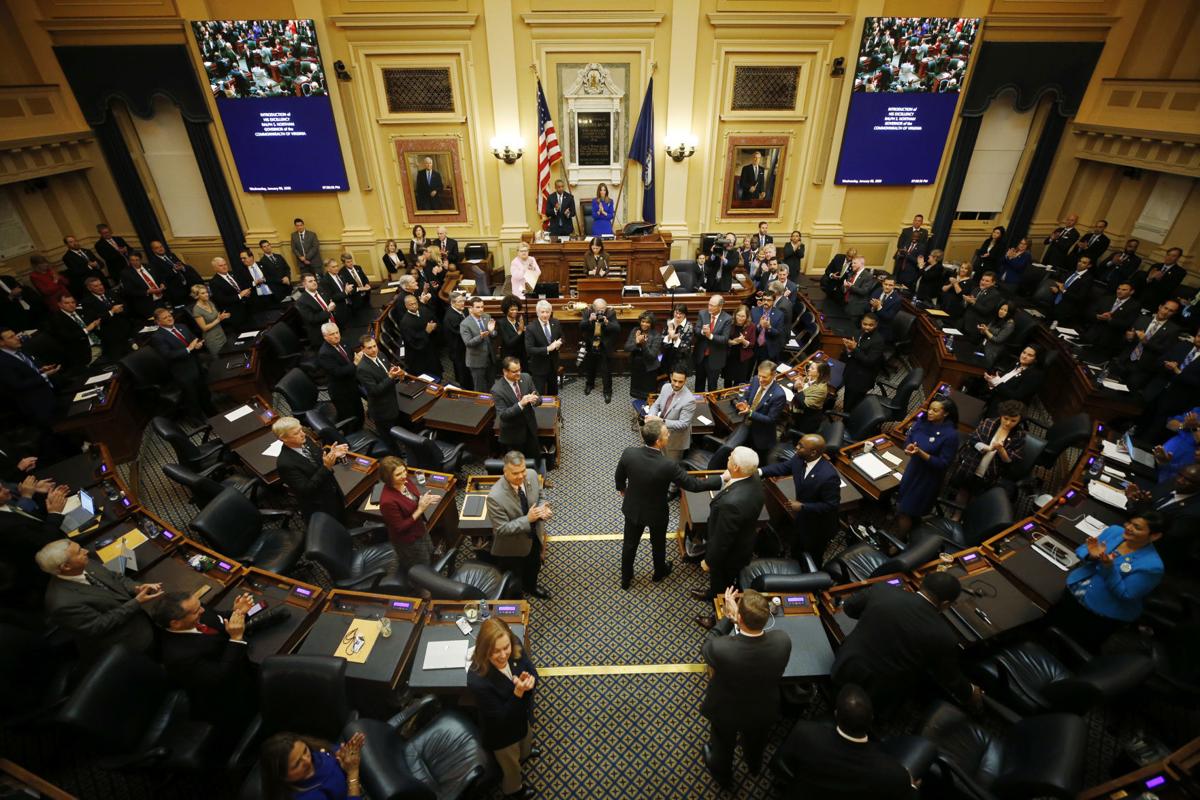 When the Virginia General Assembly began in January, the session started on a historic note. For the first time in more than a quarter century, the levers of government were exclusively in Democratic hands. A flurry of measures set the table for sweeping changes to the state's gun laws, Confederate monuments and statues, energy use, marijuana policies and dozens of other policy areas.
Around 72 hours after Virginia lawmakers wrapped up their session, a public health crisis was turning the world upside down. On March 11, the World Health Organization declared the coronavirus outbreak was a global pandemic. Ralph Northam, the nation's only doctor governor, turned his attention away from legislation and toward lifesaving measures to combat the spread of COVID-19. Wearing a mask while treating a patient is familiar territory, but while holding a pen to amend or adopt a bill? That's unprecedented.
When the House of Delegates and Virginia Senate reconvene on April 22 for the veto session, they'll face similar unusual settings, with social distancing in effect, and hand sanitizer and disinfectant wipes available for use. Those are the essentials right now for a safe session.
As lawmakers review the governor's amendments, we hope that's their legislative approach for our communities: Focus on the essentials.
Take the gambling issue. We understand legislators from Bristol, Danville, Norfolk, Portsmouth and Richmond labored during the 2020 session for the chance to hold public referendums on the building of private casinos. We know that tax revenue from these enterprises could fund useful projects such as school construction, a pressing need. So we're pleased to see that Northam has proposed directing state tax revenue toward that cause — though casinos likely remain several years away.
But even before the financial fallout of COVID-19, advocates sounded alarms about gambling disorders. After years of cautious approaches toward legal gambling, does the commonwealth have the infrastructure to support the consequences of an expanded landscape?
"In extreme cases, problem gambling can result in financial ruin, legal problems, loss of career and family, or even suicide," wrote Dr. Carolyn Hawley, president of the Virginia Council on Problem Gambling, in a February op-ed for The Times-Dispatch.
What about reforms in the workplace? The governor already has enacted a series of bills that will improve life for workers in the commonwealth. After years of struggle and thousands of misclassification cases, the question of "employee" versus "independent contractor" now is a clearer one in Virginia, with rights added for workers. And especially when checks are tight, we hope fewer employees face wage theft issues, thanks to new laws strengthening legal protections.
A higher minimum wage and the ability of localities to pursue collective bargaining agreements with their employees are not off the table. The governor's amendments would delay these changes by a year, at a time when we hope local government budgets are less strained, businesses are open and a vaccine for COVID-19 is closer to being realized. Those are essentials at the moment.
Northam has proposed 144 changes to the initial budget that was passed in March — a remarkable figure at a time of single-party power. According to a Monday report from Virginia Public Media, 83 of those are freezes toward spending for fiscal years 2021 and 2022, while another 49 would add spending flexibility for agencies and higher education institutions during the coronavirus crisis.
One of the governor's amendments stands out: a $20 increase per day for each Virginian on Medicaid, providing some relief to nursing homes and long-term care facilities ravaged by COVID-19. The nation's most fatal outbreak is in our own backyard, and as we mourn the dozens of lives lost at the Canterbury Rehabilitation & Healthcare Center in Henrico County, we consider this increase an essential during a public health crisis.
As everyday Virginians call to check in on loved ones, help neighbors get groceries, donate their time and a few dollars to necessary causes, and keep each other's spirits up, lawmakers can lead by example. The 2020 General Assembly session can be considered historic for reasons other than legislative wants. It can be remembered as a time when we ended on a responsible note to restore basic day-to-day normalcy. We ask that every remaining bill be reviewed with one thought in mind: "Does it focus on the essentials?"