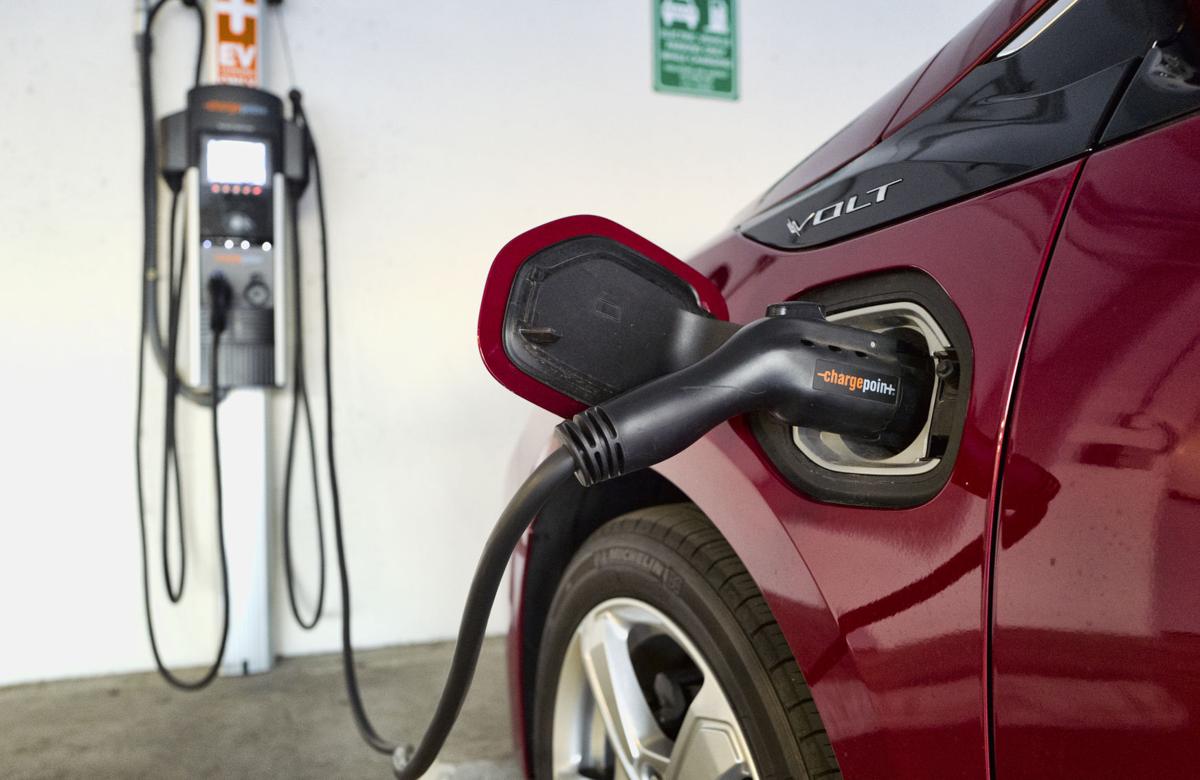 This past weekend, the Richmond region woke up to the aftereffects of the worst ice storm in years.
Chunks of ice that were 1/4- to 1/2-inch thick put a heavy weight on tree branches and power lines. The deep freeze resulted in more than 285,000 households without power by Saturday, The Times-Dispatch reported. Such totals had not been seen since Christmas Eve of 1998, when one inch of ice resulted in 400,000 outages.
Travel highly was discouraged, but grocery stores, pharmacies, restaurants and other services remained open for their communities. And some Virginians shouldering the cold at home had to head to a motel room or a shelter to keep warm. The Super 8 in Midlothian received at least 30 calls per hour on Sunday, and the Silverleaf area of North Chesterfield went 50 hours without electricity, per two reports from NBC12.
The images across the area are relevant to two ongoing conversations: How is climate change altering our daily lives and how is technology changing along with it? The ice storm is a stark reminder: Fuel-efficiency goals require substantial shifts in infrastructure.
When the inclement weather warning first came through, Virginians were urged to charge their phones and other electronic devices. What if that step extended to cars?
In a January Times-Dispatch op-ed, Lena Lewis of The Nature Conservancy outlined the environmental concerns looming on our roads. "Transportation is Virginia's largest source of carbon dioxide pollution," with roughly half of carbon emissions coming from this sector and 70% of those emissions stemming from personal-use vehicles such as cars, SUVs and light-duty trucks, she said.
Virginia's legislative push to create healthier air and onboard more electric vehicles (EVs) is in motion. House Bill 1965 from Del. Lamont Bagby, D-Henrico, aims to address supply issues by instituting low- and zero-emissions programs for car models in 2025 and beyond.
Per Lewis' op-ed, the demand is there. In November 2019, Consumer Reports found roughly one-third of prospective Virginia car buyers would consider an EV in the next two years, but the issue is the current dearth of options at local dealerships.
If EV demand (and adoption) rose to the level of smartphones — think of where we were just a decade ago — the transition is about more than just the device or vehicle itself. Charging options have to keep pace with purchases.
In a separate January Times-Dispatch op-ed, Virginia Automobile Dealers Association President and CEO Don Hall warned about Virginia's current EV capacity. As of this past month, the commonwealth had just 711 stations with 2,150 outlets. Those metrics might work for a single theater, arena or event space, but not an entire state's EV future.
In a February piece for The Roanoke Times, Jerome Paulson of Virginia Clinicians for Climate Action credits state Sen. Jennifer Boysko, D-Fairfax, for recognizing that issue in Senate Bill 1223. The legislation calls for amending the Virginia Energy Plan to incorporate an analysis of EV charging needs and any other infrastructure toward meeting net-zero carbon goals by 2045. One core component again is to promote "the use of motor vehicles that utilize alternate fuels and are highly energy efficient."
But along with fuel efficiency, SB 1223 also calls for improved infrastructure: ways to "support the distributed generation of renewable electricity." How can we have a secure electric grid with the "potential to supply electric energy to critical facilities during a widespread power outage"?
This is just as essential, if not more so, than expanded EV sales options at local dealerships. On Saturday afternoon, we saw motorists struggle at major intersections across the region where traffic lights were out. With gas in their cars, they were able to drive in these treacherous circumstances (and charge their phones, too). What's the outlook when we're not just battling power outages in our homes, but also in our cars?
The recent ice storm reinforces the need for practical solutions that align with changing technological and climate circumstances. Can auto dealerships and other service providers like gas stations support EV charging the same way that they provide other necessities, like air for your tires? Can rest areas along highways help fill in gaps?
Can Virginians with longer commutes park and charge their EVs at sizable hubs (perhaps Richmond International Airport) and take a shuttle to work? Can charging stations be assigned based on where you live or work, in a similar manner as parking spaces in a city- or employer-owned garage? Can we make substantive changes that reduce dependency on cars altogether?
The bottom line is that power is a critical component of order in our society. Whether you own a gas-powered car, an EV or no car whatsoever, you use the electrical grid in some way. Fuel-efficiency goals require substantial shifts in infrastructure. Our environmental and transportation situations call for urgent action, and we want clean legislative solutions that improve daily life, not further compound the basics of getting around town.