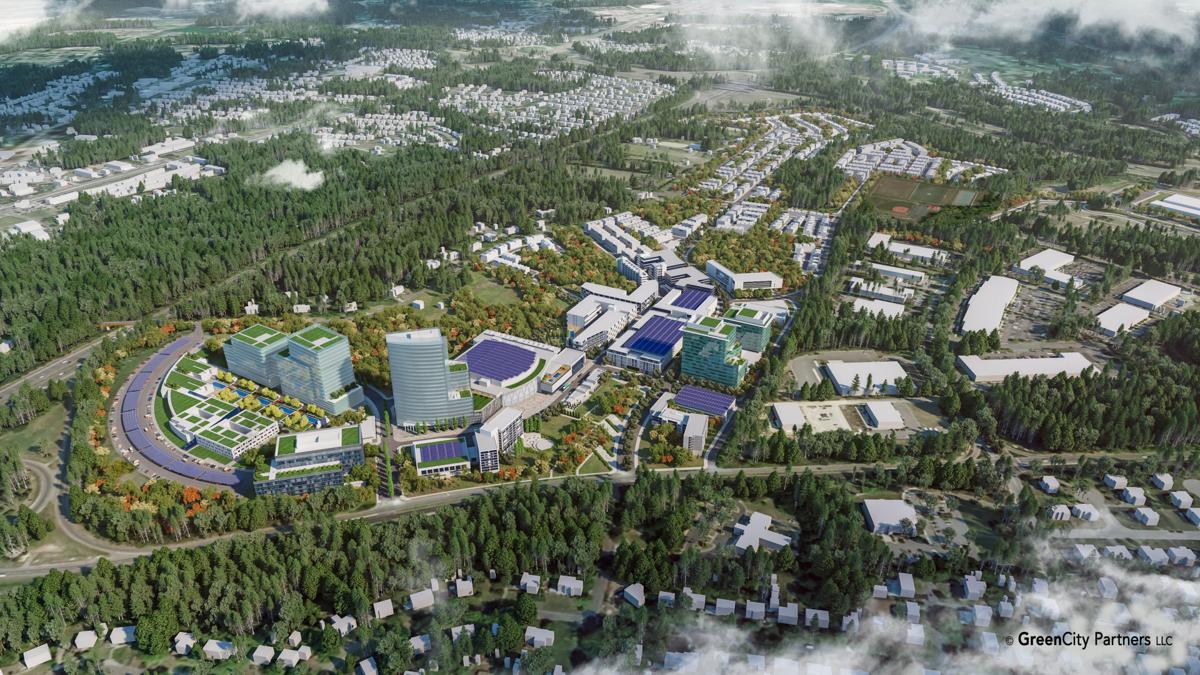 "While an unemployment rate below 5 percent and labor shortages in some sectors signal labor market tightness, overall job growth has been muted in recent months," wrote Eswar Prasad, a senior fellow in global economy and development, and Aryan Khanna, a student at Cornell University. "Consumer demand has remained strong, but erosions in business and consumer confidence could spell a softening of domestic demand."
In noneconomist terms, "softening of domestic demand" means a possible decline in the collective amount of money spent on goods and services by people, companies and government. In local terms, the longer uncertainty exists around the pandemic, the tougher it could be for Virginia families to afford essential or leisure expenses; for Virginia businesses to fully reopen in-person workplace settings; or for Virginia's cities, counties and towns to revive key revenue streams like sales, meals and lodging taxes.
The Richmond region is bullish about a turnaround. In recent weeks, the city and Henrico County have advanced plans to add new athletic facilities that could define revival in the years ahead. But these economic development projects can't ignore pandemic lessons or community needs.
On Oct. 12, Henrico's Board of Supervisors unanimously approved rezoning for the GreenCity project. The $2.3 billion "ecodistrict" will be constructed on 204 acres off of East Parham Road at Interstate 95. The highlights include a 17,000-seat arena, two hotels, 2,000-plus residential units and 2.2 million square feet of office space. Per a fact sheet on the county's website, the arena is scheduled to open in 2025, with a full build-out of GreenCity finished by 2033.
"It's going to be a huge economic generator for the county, and I think you're going to see a lot of changes in the future because of this project," Joe Emerson, planning director for the county, said in a video posted to the county's @HenricoNews Twitter feed on Oct. 20.
Roughly one week later, The Times-Dispatch reported that city officials are conceiving a "Diamond District," headed by a new baseball stadium and Virginia Commonwealth University athletics campus. Richmond is poised to engage private developers for an entertainment-driven proposal, supplemented by housing, office space and retail.
The hope is for a development partner by next summer, and to keep minor league baseball in Richmond, time is of the essence. Flying Squirrels officials have said that to comply with major league facility standards, the club needs a fresh ballpark by 2025.
But Richmonders who have been hit hard by the pandemic might have sets of expectations for economic growth other than live events. In a recent committee meeting, 6th District Councilwoman Ellen Robertson and some of her colleagues spoke to some of those concerns. Other than entertainment, are financing, minority business participation, job training, economic justice, public engagement or other factors being considered?
"I think that those things are essential for us to resolve before we ask the private sector to make an investment in something," Robertson said in an RTD report.
Robertson's question links up with Emerson's thought. What kinds of changes will take place? Are these economic development projects fully considering the reality of current community needs?
In a separate Brookings report published at the end of 2020, researchers Thomas Mitterling, Nirai Tomass and Kelsey Wu posed two questions that were on the minds of residents and businesses (and likely governments, too) entering 2021: "When will the economy recover after the greatest recession in a century? When will my industry recover?"
The researchers pointed to consumer spending for clues. They noted that the buying of goods and services declined by roughly half a trillion dollars from 2019. When factoring in population growth, a full recovery to 2019 spending levels was not projected until 2023.
Into October of this year, what is the consumer spending data telling us? Earlier this week, Business Insider reported people are continuing to buy goods at incredible rates, resulting in noticeable supply chain issues from our ports to our front doorsteps. Spending growth for goods increased 25.69% from January 2019 to August 2021, whereas services rose only 7.15% over that span.
Some of the slowdown in services has been natural. Even into 2021, experiences have been unavailable (events not being held in person), undesirable (hesitancy to congregate in public spaces) or unattainable (not being able to attend or afford desired activities).
But Insider's report had a striking conclusion: "The elevated spending in goods indicates that the private consumption that gained foothold during quarantine has found its way into a post-pandemic landscape." The piece cited two reasons for that argument:
A May McKinsey report found homeowners want to keep executing projects they started during the pandemic. Meanwhile, concerns over COVID-19 variants have stalled travel and out-of-home entertainment.
A recent UBS survey showed that stimulus payments and relief programs have helped some Americans get a handle on their debts to pursue major life changes. These include buying a home or having a child, which result in more goods purchases like furniture or baby supplies.
Entertainment is only one portion of how Virginians assess quality of life. They think about public safety in their neighborhoods, housing costs and choices, transportation options to get to and from work, utility infrastructure in and around their homes, education opportunities for their kids and more. And a Bloomberg write-up of the UBS survey warns that "as suspension periods for rent and student debt run out, the metrics may lose some of their strength."
Is COVID-19 under control heading into the colder months? Have we seen enough economic data to move forward on these major service-driven economic development projects? Whether a yes or no, we can't ignore lessons from the pandemic and the community needs that have emerged from it.