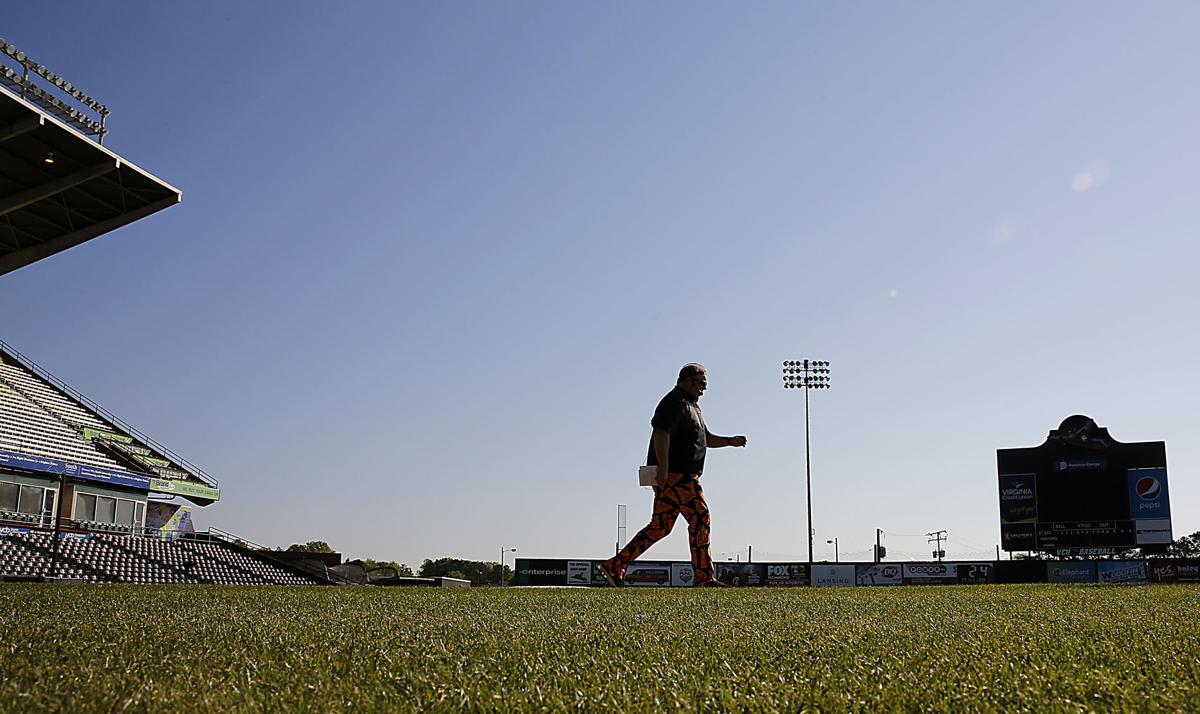 Not one game has been played at The Diamond — or any Minor League Baseball stadium — in more than a year. While professional and college sports forged ahead with bubbles, fought through COVID-19 outbreaks and figured out sporadic game schedules as a result, smaller cities and towns across the country have not even had a chance to virtually connect with America's pastime.
Despite the historic disruption, Major League Baseball (MLB) is confident that now is the time to move forward with reorganizing its minor league system. And Richmond remains part of that plan — for now.
This past Friday, RTD Sports reported that the Flying Squirrels are part of the rebranded "Double-A Northeast" and staying as an affiliate of the San Francisco Giants. Flying Squirrels President and Managing General Partner Lou DiBella expressed optimism that greater MLB involvement raises prospects for a new ballpark in Richmond. But hope for a new stadium has to operate on optimism and realism, for baseball officials and for the Richmond community.
A Tuesday Axios report compactly cited three factors MLB looked to address by cutting 25% of its 160 minor league clubs. First, better wages for the players was a goal, and having fewer teams made it easier to raise pay. That makes sense, regardless of how old a ballpark might be.
But the second and third factors appear to directly apply to Richmond's situation. There's the travel time issue: On average, the reorganization moved major league teams 200 miles closer to their Triple-A counterparts, Axios reported. But the Squirrels roughly are 2,800 miles away from the Giants and the Sacramento River Cats.
Then there's the stadium struggle: The new MLB system is aimed at upgrading standards for minor league ballparks to realize greater amenities and working conditions, Axios added. The Diamond does not appear to be capable of keeping up with that higher bar.
Within DiBella's optimism, he also laid out some realism — a strong hint of the clock Richmond is up against for a new facility. "There really needs to be [one] within the next four years or so because contractually, our ballpark needs to meet the standards of minor league baseball, or we would be susceptible to the fate of a bunch of other teams [eliminated by MLB]," he told RTD Sports.
It's hard to look four years ahead and think a stadium magically will appear (especially in Richmond). It's also hard to envision anything baseball-related when we still have no clear green light for a 2021 minor league season.
From a community standpoint, we know what the Squirrels mean to Richmond. We're optimistic that the VCU Athletics Village plan along Hermitage Road can progress. But we need to be realistic. Right now, let's start with supporting Squirrels COO Todd "Parney" Parnell's basic call for state officials to find a way to let Minor League Baseball safely play its upcoming schedule. Let's get fans in the door.
While we accept that MLB has a long-term, national timeline for how it wants to move forward, Richmond has its own immediate needs: COVID-19 vaccinations, rebooting schools and businesses, and healing other everyday parts of the community. We see the Squirrels as part of that solution, and if stadium talks really do materialize, we expect MLB and the Squirrels — and the community — to be part of the long-term, local decision-making process.