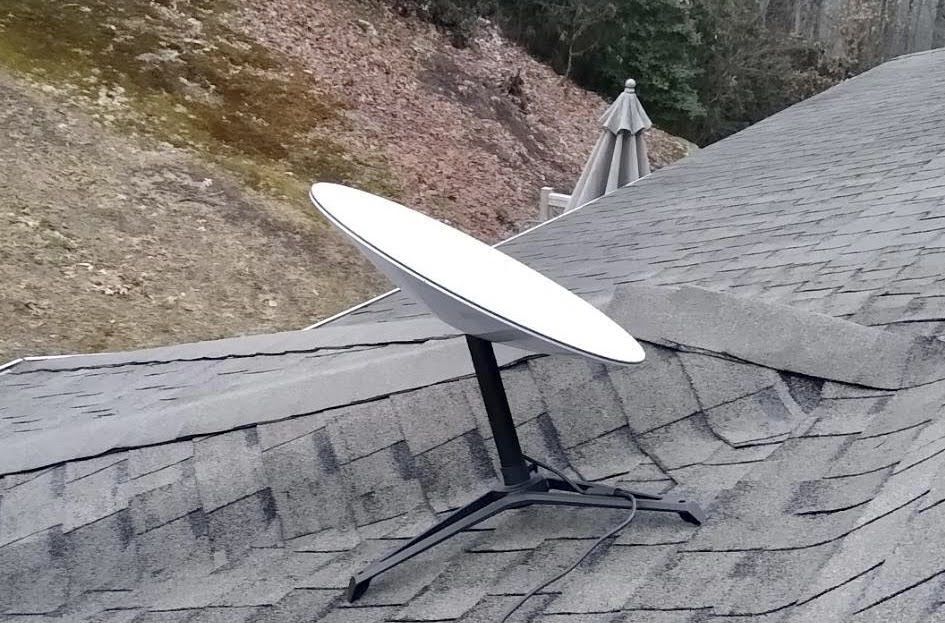 Feb. 1 was a landmark day in Wise County. That morning, more than 100 students got something they never had before — internet access.
This internet service will come not from traditional telecoms that have laid fiber, but from Elon Musk's network of Starlink satellites whizzing overhead and beaming internet down to remote places where, realistically, fiber never will reach because it simply is not economical, even with massive government subsidies.
The Wise County service is a pilot project — a beta test in tech lingo — for the whole Starlink system, which still is being built out with regular rocket launches but already is providing service to some locations. A Native American reservation on Washington state's Olympic Peninsula went online this past fall. Wise County is the first school system in the country to go online with Starlink; Ector County, Texas, was the first to sign up but won't go online until this spring.
More could be on the way. State Sen. Jeremy McPike, D-Prince William, has introduced a budget amendment in the General Assembly that would make available $2 million for more satellite internet service in the coalfields — which appears to be enough for maybe 2,000 students.
Jack Kennedy, the tech-minded clerk of court in Wise County who has been a major booster for Starlink, celebrates Musk's company as a prime example of an economic "disruptor" who is changing how business is done.
Not everyone is as keen on that disruption as Kennedy is. When he inquired about other state funding through the state Department of Housing and Community Development to get more students in the coal counties online via satellite internet, he was told that department policy forbids such funding.
The rationale: The state — as part of its goal to get all of Virginia connected online — routinely has subsidized companies to pay for laying fiber in rural areas where otherwise telecoms wouldn't find it profitable to provide service. In official parlance, the state helps pay for "middle-mile" fiber but not the "last-mile" connection between the telecom and the customer.
Put another way, the state will help pay for the infrastructure to get the fiber close to you, but it's up to you to hook up — or not. That's perfectly logical — just as the government helped extend electric lines during rural electrification in the 1930s but doesn't pay for your power bill.
The challenge here is that Starlink doesn't fit into that traditional business model. There is no middle-mile fiber for the state to help subsidize because there is no fiber at all. The SpaceX infrastructure is a constellation of thousands of satellites in orbit and that already is paid for. What's missing is the hardware to connect people to those satellites — basically a receiver and a dish — but many of the students most in need of service come from families that can't afford that. This is as much a poverty problem as it is a geographical and technological one.
Wise County officials are deliriously happy with the tests they've conducted. Their Starlink contract calls for download speeds of 100 megabits per second and upload speeds of 10 Mbps. In the tests, some download speeds have hit 140 and some upload speeds have topped out at 60 — far higher than contracted for.
Not everyone is enamored of Starlink as Wise County officials are. Evan Feinman, the governor's top broadband adviser, counts himself as skeptical. Starlink fundamentally is different from the traditional satellite internet providers. They have satellite parked in high-earth orbit — 22,000 miles out. Starlink had about 900 satellites in low-earth orbit — about 340 miles out — with plans for 1,200 to 1,400. Because they're closer, that means they can be faster.
It also means that those satellites eventually will fall back into the earth's orbit and burn up — and have to be replaced. "Maybe he's willing to subsidize that," Feinman says of Musk. But it's a cost of doing business that traditional telecoms don't have. If XYZ Telecom goes out of business, there still is fiber in the ground that another provider could take off. But what if Musk tires of SpaceX because he'd rather move to Mars — what happens then?
Kennedy is not as concerned. His argument is that Starlink is there now and some of these communities won't have broadband for years — if ever. "This can be done in weeks, if not months, as compared to years," he says. "To me, selling point. This can be done in the short term while the rest is being built out. In the meantime, kids have access."
Virginia will have to decide how much it wants to get everyone online — particularly in hard-to-serve mountainous areas — and how much it's willing to gamble on new technologies if the alternative is waiting years for service.
This is reminiscent of the movie "Moneyball," about how the low-budget Oakland Athletics devised a new way of evaluating baseball players. The scouts pointed out that Scott Hatteberg couldn't hit very well — but he drew an unusual number of walks. In traditional terms, that wasn't a plus. General manager Billy Beane, played by Brad Pitt, thought it was. "He gets on base a lot ... Do I care if it's a walk or hit?" His right-hand man, played by Jonah Hill, replied: "You do not."
How much does Virginia care how people get online?
— Adapted from The Roanoke Times