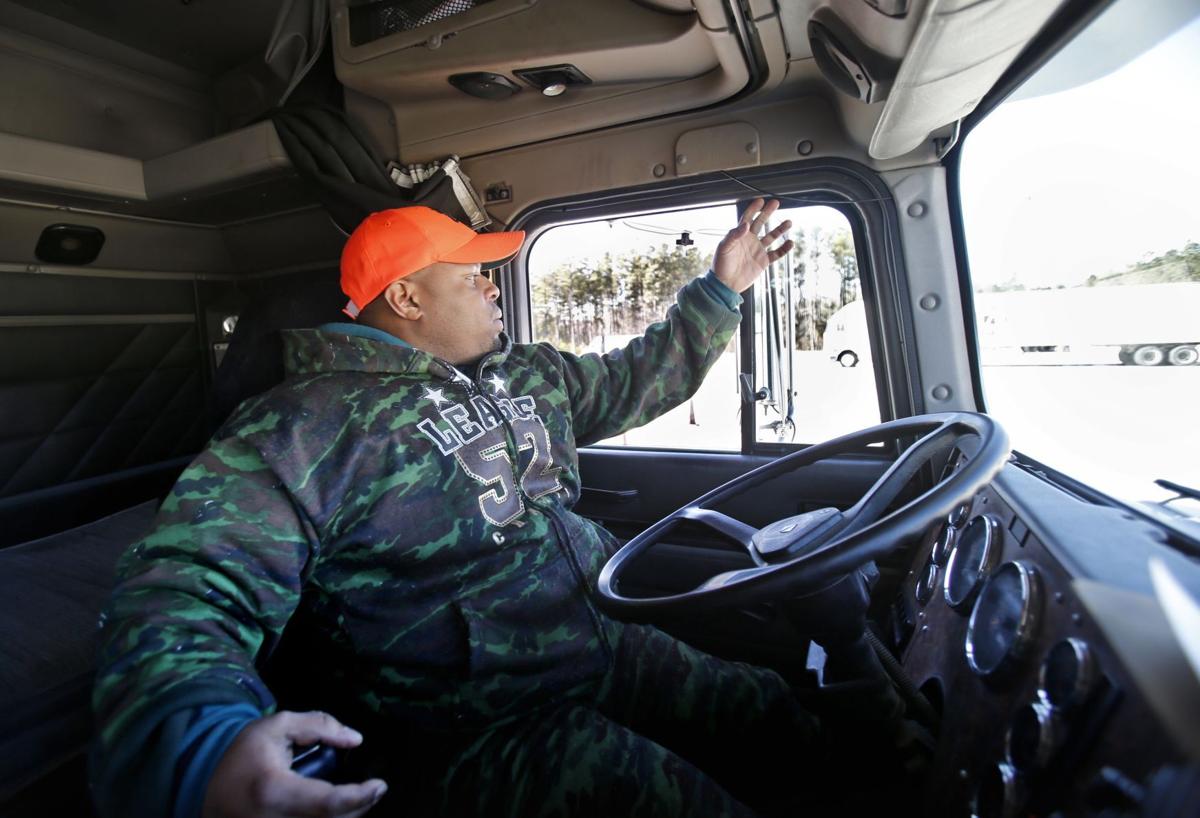 At the end of June, U.S. Chamber of Commerce CEO Suzanne Clark sounded the alarm.
"Solving the worker shortage crisis must be job No. 1," Clark wrote. "I hear it all day, every day from businesses of every size, region and industry: A lack of available workers is holding back business growth, threatening our recovery and competitiveness."
In Clark's view, there were three steps that could help jump-start the long climb toward filling the nation's 9.3 million open jobs: remove barriers that impede people from returning to work (expanded unemployment benefits, a lack of child care options); implement meaningful reforms that boost legal immigration and worker visas; and expand apprenticeships and other "innovative programs to equip people with skills for in-demand jobs."
Virginia didn't wait for a pandemic to act on that third and final idea. Five years ago, state lawmakers acted in bipartisan fashion to help workers find affordable pathways to good paying, high-demand jobs, and employers to find the skilled pool of talent that they need for these positions. In a public health crisis, Virginia's New Economy Workforce Credential Grant Program is paying off.
Administered by the State Council of Higher Education for Virginia (SCHEV), the first-of-its-kind initiative leans on a "pay-for-performance model." Students are responsible for one-third of the program cost at enrollment. If the training and credential successfully are completed, the remaining two-thirds of costs are covered by SCHEV. The maximum grant is $3,000 per program per student.
"Whether you are the parent of a high school student, a young adult struggling to find a meaningful job, or an older worker looking to transition to a new career, take the first step by educating yourself about industry-recognized credentials and training programs," wrote Del. Kathy Byron, R-Bedford — sponsor of the House bill — in a 2017 Times-Dispatch op-ed. "These prosperous alternative pathways are the right fit for a large number of our citizens."
Byron's assessment holds up pretty well. In late June, SCHEV released the grant program's annual report for 2020. There were 7,484 enrollments, the highest number yet and an 8% increase from fiscal year (FY) 2019. Some students were engaged in multiple programs.
Of the 7,484 enrollments, 6,879 (92%) completed the training. Within that group of finished trainees, 4,906 (71%) ended up earning the credential. SCHEV added that some students are poised to finish their credential after the FY 2020 reporting period, which will boost the final completion rate.
Credentials were offered in nine high-demand occupational fields: computer and mathematical; construction and extraction; education, training and library; health care practitioners and technical; health care support; installation, maintenance and repair; office and administrative support; production; and finally, transportation and material moving. Two of the most popular programs were highway construction and commercial driver's licenses.
The credentials drove better earnings for the class of 2020. Median annual wages rose by about $7,000 (+31%). Students in the bottom quartile — defined as earnings under $8,200 prior to completion — saw the highest boost.
But the program is not without room for improvement. Another 1,903 students started their experiences but were unable to finish the training or credential phases amid the pandemic. Racial disparities also were present. SCHEV noted that Black or African American students were eight points less likely than white students to earn credentials. Hispanic students were seven points less likely.
And while the average student cost per program was $677, some low-income or unemployed workers might not be able to meet that expense. What kinds of structural changes could help close these gaps and lead to the ultimate goal — a completed credential and a path toward a good-paying job for every participant?
In late June, a Washington Monthly piece by contributing editor Anne Kim profiled 22-year-old Christian Couric, a welder in Reno, Nev., earning $35 to $50 per hour, often with 60 to 70 hours of work available per week. Couric received his training at none other than Blue Ridge Community College (BRCC) in Virginia, earning a welding certificate and landing a first job at a local fabrication business.
Couric's courses roughly cost $5,600, but even with the workforce credential grant assistance, BRCC President John Downey told Kim that the program's one-third cost is "pretty insurmountable" for some low-income or unemployed workers without financial aid. Kim's story pushed to expand Pell Grant eligibilty to include short-term workforce training opportunities, and we support this vision.
In a public health crisis, Virginia's New Economy Workforce Grant Credential Program is paying off. But there always is room to grow. Five years from now, we hope to see more enrollments, more completed training and credentials, and more policies that remove barriers for the students who are ready to take on careers in high-demand, skilled jobs — and the businesses that are ready and willing to hire them.