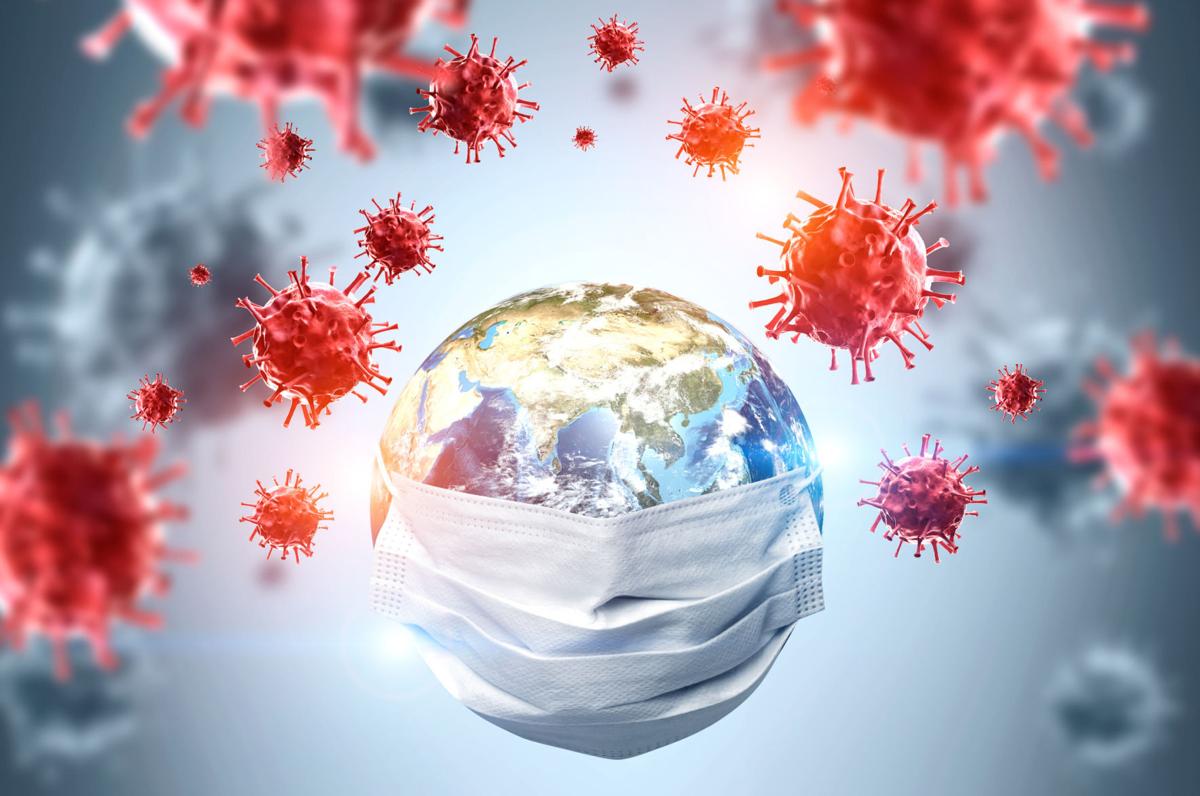 Early on in the pandemic, federal and state governments, along with consumers, were engaged in a brutal battle for supplies to fight COVID-19. Virginia was among the entities struggling to find personal protective equipment, leaning on foreign allies like Taiwan for large-scale donations of masks and other items.
A June 2021 report by STAT News explained one reason why: The Federal Emergency Management Agency is responsible for handling the nation's Strategic National Stockpile of PPE, including N95 masks, gloves, gowns and ventilators. Per the Department of Health and Human Services, the SNS is "part of the federal medical response infrastructure," with latitude to supplement efforts by states, territories and large cities. But Freedom of Information Act requests by Citizens for Responsibility and Ethics in Washington, a nonpartisan advocacy group, showed that FEMA had no set criteria for having the SNS coordinate with states to provide PPE.
Even in moments of good news, the aftereffects of that "arms race" mentality persist. On Wednesday, Gov. Ralph Northam celebrated Virginia's climb to No. 10 among state vaccination rates. Per a release from Northam's office, more than 82% of Virginians ages 18 years and older have received at least one dose, and 3 in 4 adults are fully vaccinated.
"We've reached the top 10 because so many Virginians have worked so hard for so long," Northam said in a statement. "It's something we can all be proud of. Vaccines will soon be available for children, and thousands of adults are getting boosters. This is all great news."
State-level vaccination successes are worth highlighting. But the duration and severity of this pandemic will not be decided within the commonwealth's borders or on a list of U.S. state rankings. At all levels of government, COVID vaccine messaging must pivot away from being an arms race and toward global collaboration.
On Oct. 25, The Financial Times reported on the failures of COVAX, a public-private partnership designed to deliver equitable access to all countries. The Times noted that low-income countries have received 9.3 vaccines per 100 people (7.1 through COVAX), versus 155 doses in wealthier nations.
The Times piece added fuel to a recent Bloomberg Opinion editorial, warning that "[t]he longer the pandemic goes on, the greater its costs and risks — including for countries that have vaccinated most of their citizens. This is about self-interest as much as benevolence."
A forthcoming change in international travel policy serves as one example. The Biden administration recently announced that beginning Nov. 8, foreign national travelers have to show proof of vaccination before boarding a plane to the U.S. Per a White House fact sheet, acceptable vaccines are ones approved or authorized by the Food and Drug Administration, or emergency use listed by the World Health Organization.
The vaccination requirement also will be paired with stricter testing measures. Previously, any traveler to the U.S. had to have a negative result within three days of the trip. That requirement continues for fully vaccinated travelers, and people who are unable to prove their vaccination status must have a negative test within one day of travel.
"This updated policy puts in place an international travel system that is stringent, consistent across the globe and guided by public health," the Biden administration's fact sheet says.
Those same principles should be applied to vaccine distribution, as a global economic recovery depends on it. In 2018, international visitation to Virginia hit a record high of 1.1 million people, a 22% increase from 2009. Overseas visitors contributed $2 billion in spending in 2018, and per a Virginia Tourism Corp. infographic, the visit and spending figures were roughly the same in 2019.
"International visitors inject dollars directly into our communities," Secretary of Commerce and Trade Brian Ball said in an October 2019 release from the governor's office. "Tourism also acts as a bridge to trade and economic opportunities, fueling further industry and growth in Virginia."
One of the core economic assets supporting those numbers was Washington Dulles International Airport and its growth in nonstop flights from overseas locations. In that same October 2019 release, the governor's office projected international visits to Virginia would grow to 1.5 million over the next decade. It also cited how domestic tourism supported 235,000 jobs while providing $1.8 billion in state and local tax revenue.
This was all prior to the pandemic, and without better global vaccination distribution, those superlatives and projections likely won't continue nor materialize.
Think back to Taiwan's incredible gesture in May 2020, when it donated 100,000 surgical masks to Virginia. Its embassy pointed to an interview President Tsai Ing-wen held with Time Magazine the previous month.
That's the message Virginia, the U.S. and the world should be projecting to people. Forget the top 10 list and end the arms race. Where's the global collaboration among all countries?