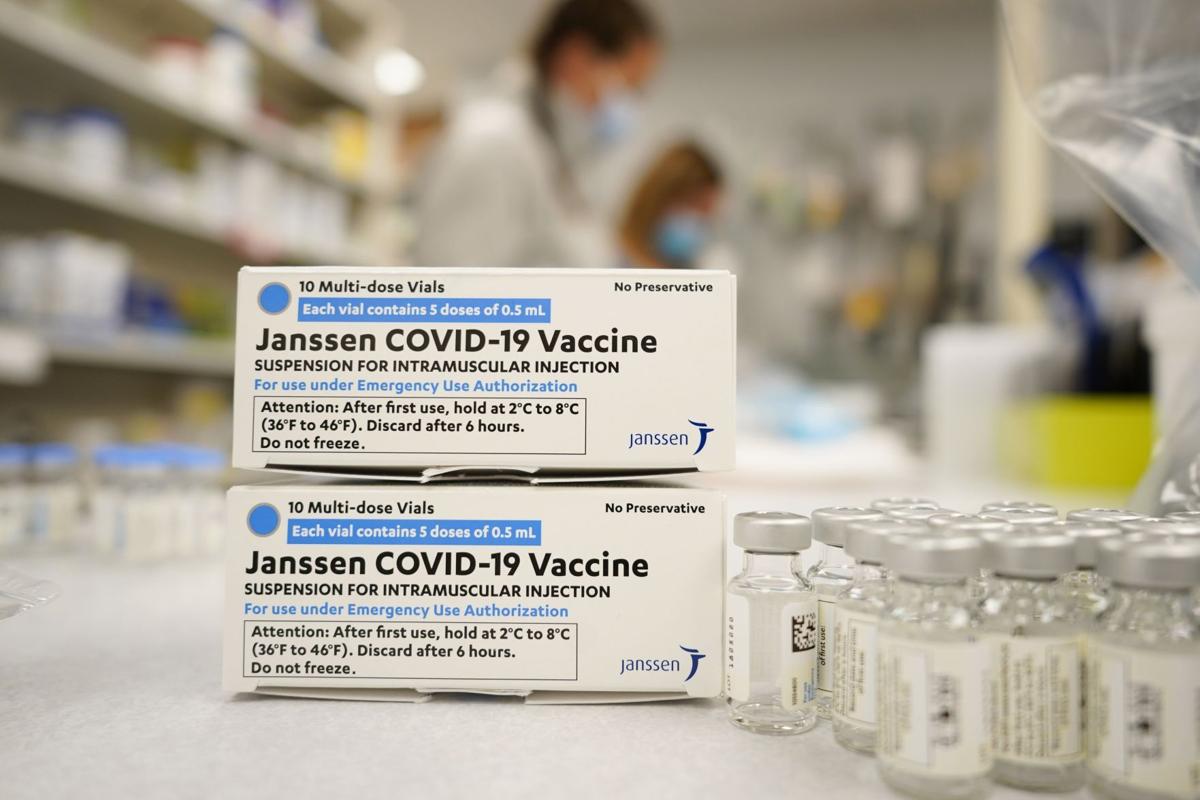 On Tuesday, progress in the effort to fight COVID-19 turned to panic. The Centers for Disease Control and Prevention (CDC) and the Food and Drug Administration (FDA) recommended a pause on the Johnson & Johnson (J&J) vaccine.
The decision was driven by six reported instances of women ages 18 to 48 developing a severe blood clot within six to 13 days of receiving their shots. The CDC and FDA noted that while such cases "appear to be extremely rare," this type of blood clot requires a unique alternative treatment. The stated purpose of the pause is to help health care providers plan for how to recognize and manage such circumstances.
For roughly 7 million Americans — and 184,000 Virginians — who have received J&J vaccinations, the news added more anxiety and fear to an already trying 13 months. It also appeared to spark more division in viewpoints toward the severity of the coronavirus and the need to get vaccinated.
Virginians who already had a J&J shot might worry that they did the wrong thing. Others who were on the verge of getting vaccinated might have second thoughts. People who already had a "wait and see" or a "definitely not getting it" mindset might have hardened their stances.
We see the J&J pause as a reminder to keep things in perspective. COVID-19 is the pernicious presence in our lives and the benefits of getting vaccinated still outweigh the risks.
"It's very clear that the dangers of Covid are much larger than the dangers of the J&J vaccine or the AstraZeneca vaccine for that matter," Alex Tabarrok, an economist at George Mason University, told The Wall Street Journal. "I worry that the public will confuse a pause to mean that the FDA thinks people shouldn't take the J&J vaccine."
We agree. We have to thoughtfully process the information before us.
Later on Tuesday, the CDC confirmed that one of the six J&J cases being investigated is a 45-year-old Virginia woman who died within two weeks of receiving her vaccine. Our thoughts are with her family, and the other patients and families affected by this development.
A Times-Dispatch report stressed that "the link does not mean causation." Yet the CDC and FDA did advise people who are experiencing severe headaches, abdominal or leg pain, or shortness of breath within three weeks of a J&J shot to contact their health care provider.
That guidance looks simple on paper. But for everyday Virginians, it carries different emotions. Expectations might have been set that this shot is a panacea. How could there now be a pause?
After Virginia followed federal guidance and halted J&J shots, Dr. Danny Avula, the state's vaccination coordinator, hinted at why. "This pause is reassuring in that it demonstrates that the systems that are in place to monitor vaccine safety are working," he said in a statement.
We have to step back and understand the broader process that helped bring these vaccines to us in record time. The FDA issued emergency use authorizations (EUAs) for all three COVID-19 options, which differs from FDA approval.
A February brief from UNC Health explains the key distinction. In a public health crisis like COVID-19, an EUA "speeds up manufacturing and administrative processes" so that "testing and production happen at the same time, followed by approval and then distribution."
Under FDA approval, a vaccine would have to submit a biologics license application before moving to production and distribution. But either way, "all vaccines follow the same testing processes," with clinical trials being performed in three phases, the UNC Health overview adds.
When J&J received its EUA from the FDA in late February, scientific evidence was cited from the final Phase 3 trials, showing the vaccine was 85% effective in stopping severe disease among a group of just under 44,000 participants. That's far less than 7 million and, while the blood clot issue undeniably is serious, the final point from UNC Health most resonates.
"If the benefits outweigh any possible risks of the vaccine and manufacturing quality can be ensured, the FDA will approve the vaccine for emergency use," the explainer adds.
Are the benefits of the J&J vaccine outweighing any possible risks? Which scenario is preferable: a) 7 million people now with a better form of protection against COVID-19 than a face mask or staying 6 feet apart, and a handful of cases that require time for health officials to study; or b) months of waiting while everyone continues to be at risk?
Given the gravity of how quickly the coronavirus was spreading in the winter, there was no time to waste in pursuing the EUA route. And given the U.S.' supply of Pfizer and Moderna alternatives, why not err on the side of caution and further study the J&J issue?
One of the most anxiety-provoking components of the COVID-19 experience has been, as The Wall Street Journal report put it, "balancing pandemic risks." We can't predict how the coronavirus will affect the world in the months and years to come. But we must keep things in perspective and use this pause to generate better understanding that builds confidence in the direction we're headed in, not doubt.
The J&J vaccine is one part of our continued work to end this pandemic, along with the Pfizer and Moderna vaccines, masks, social distancing, hand-washing and an understanding of other CDC recommendations.
If we have any hesitancy, it should be toward the notion that this virus is behind us, not the presence of vaccines that largely are working to help us.