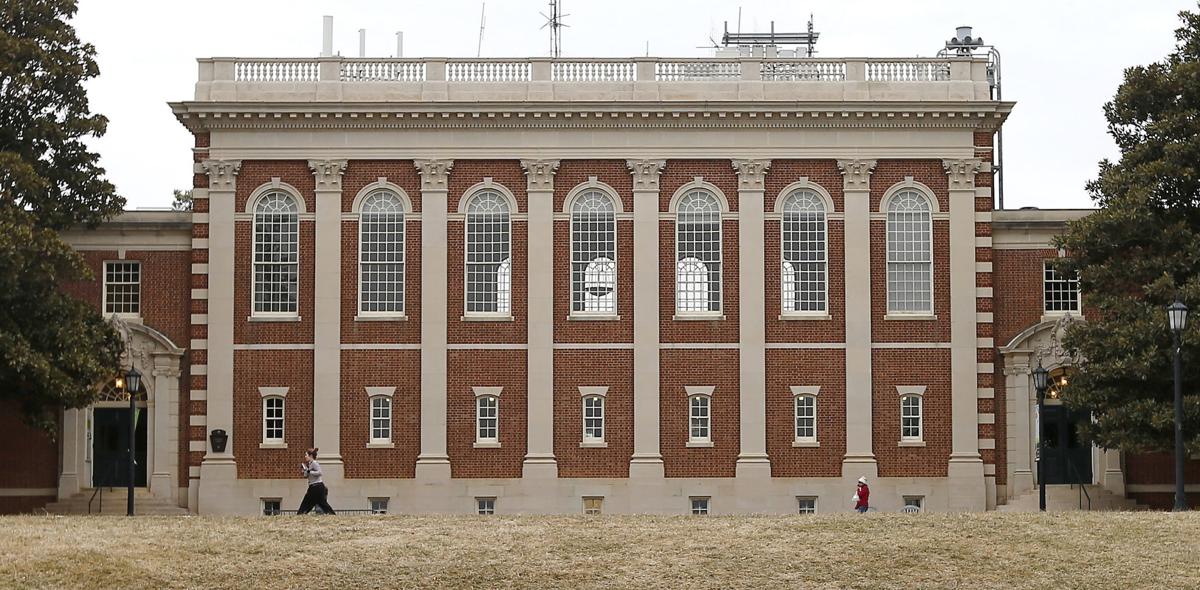 Across the country, colleges and universities are bracing for enrollments to decline in the COVID-19 era. Their main questions are: How much and for how long?
One college, though, is preparing for an enrollment increase. It's probably not the one you would have guessed. It's Sweet Briar College.
This year marks the five-year anniversary of Sweet Briar's near-death experience. In March 2015, the board abruptly announced that the private women's college in Amherst County would close at the semester's end, citing "insurmountable financial difficulties." That was not quite so, as alumnae soon pointed out. The school's endowment still was bigger than many other small private colleges. What really happened was that the board had lost faith. Alumnae, though, had not. They rose up, went to court and proceeded to raise an unbelievable $21 million in 90 days to prove their point. By June, they had won a key procedural victory in the Virginia Supreme Court. A few weeks later, the old board turned over the keys to a new board and a new administration. Those were heady days, in which alumnae, originally armed with nothing more than social media, saved their school.
Five years later, Sweet Briar still is very much alive and well. Enrollment this past year was 49% more than when it resumed classes in the fall of 2015. Neither has the school burned through its endowment, as some feared it would. In fact, Sweet Briar's endowment — last counted at about $70 million — is higher than it was after the reopening when it was about $65 million. Alumnae haven't stopped contributing, either. That burst of fundraising to save the school in 2015 was just the beginning. Before 2015, the average amount raised each year in unrestricted funds was $1.9 million. Over the past five years, the school has raised $75.7 million — an average of $12.6 million per year. Sweet Briar never really was in financial trouble, just in need of a long overdue makeover.
Retired Bridgewater College President Philip Stone came in for the first two years to set things right until more permanent leadership could be found. Since then Meredith Woo has been at the helm and she has set about making certain, shall we say, adjustments. She's cut tuition and revamped the curriculum.
Today, Sweet Briar is one of just two women's colleges in the country with an engineering program — that's a powerful recruiting tool. Under Woo, Sweet Briar has been moving to take more advantage of its most unusual asset — a campus of 3,250 acres. Sweet Briar has used its vast outdoors to emphasize environmental studies and artisanal agriculture. There now is a 21-acre vineyard, an apiary and a new 26,000-square-foot greenhouse where students grow their own food.
Woo says that when Virginia Tech President Tim Sands visited the campus, he remarked that its emphasis on engineering and agriculture made it seem like a small version of his Blacksburg school. That visit wasn't just a social call. Sweet Briar now has a deal with Tech where Sweet Briar's engineering graduates can move to a year's post-graduate program with Tech in Northern Virginia — an Amherst-to-Amazon connection. "We take women who would have never thought in their lives of being engineers and work intensely with them and then get them there," Woo says.
Some feared that the pandemic would be the death knell for small private colleges. For Sweet Briar, just the opposite is happening. Sweet Briar has made its vast campus and its small size part of its pandemic marketing pitch — here's a school that really can socially distance. Each student now can have her own room. "No college in the country can do that," Woo says. With a student-teacher ratio of 7-1, classes can be socially distanced, too. And based on the numbers, that pitch is working. This past year, Sweet Briar had 125 students in its incoming class. This year, based on deposits, it will have at least 150 — which will push the overall enrollment to close to 400.
"We may be one of the few, if not the only college in the U.S., that can be totally and completely open in the fall with proper social distancing," Woo says.
Sweet Briar is reopening an on-campus health clinic. There are plans for daily symptom checks and new cleaning procedures. "We've totally reorganized dining and can sit two people per large table," Woo says. Meals will be served in shifts — with some of that food raised on campus. "This is an actually incredible situation where we can say with true credibility, we are safe, we are healthful, we are smart," Woo says.
There still are lots of unknowns — not just for Sweet Briar, but for any school and the whole world, for that matter. But who would have guessed all this five years ago?
— Adapted from The Roanoke Times