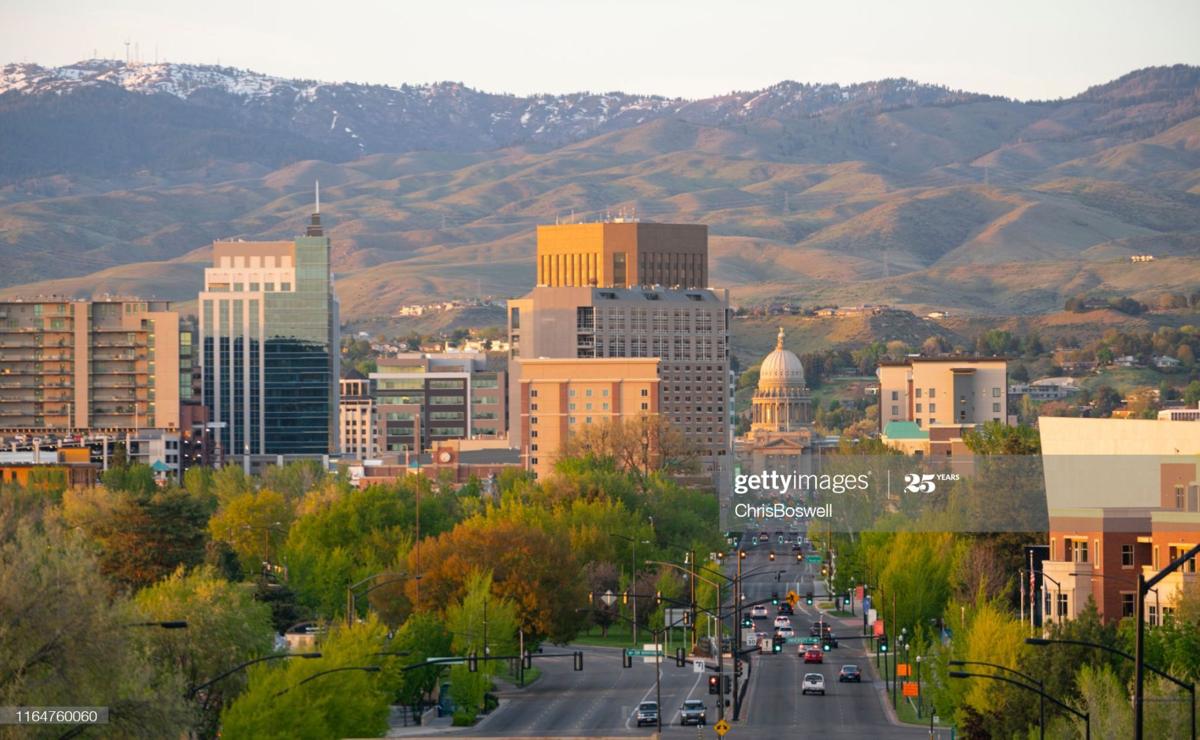 Today we honor John Venn, the English mathematician who gave us the oh-so-useful Venn diagram. We honor him by putting his visual application of set theory to work.
Inc. magazine and Startup Genome, a San Francisco nonprofit that focuses on promoting entrepreneurship, put together a list earlier this year of the 50 best cities in the country for starting a new business. We always are on the lookout for economic lessons that can be applied locally; what can this list tell us?
That's where we bring in the Venn diagram.
Circle 1: Most of the cities on the list are, not surprisingly, much bigger than us. There certainly are some things we can learn from Austin, Texas (which ranked first) and places such as San Francisco, San Jose, Calif., and Seattle. But the place that really catches our eye is the fifth-ranked city on the list: Boise, Idaho.
It's the smallest city in the top 10, so perhaps the most applicable to our circumstances. Boise's metro population is just under 710,000, so more than twice that of the Roanoke metro at about 325,000, although when you add in the New River Valley at about 188,000, then our 513,000 starts to be in the ballpark. Call this circle "close to our size."
Circle 2: The Roanoke Regional Partnership produced a report that ranked the Roanoke region against the national average and various peer cities in multiple categories. Generally speaking, we scored well, except in the categories related to entrepreneurship. We don't have that many startups and won't, the report said, unless there's some "strategic intervention."
That means we ought to pay special attention to all those places that are generating those startups — which means Boise especially ought to be in our sights. This is a place where Inc. says venture capital investments have grown nearly ninefold, from $8 million in 2015 to more than $70 million last year. Idaho has gone from producing potato chips to computer chips. Call this circle "economic growth."
Circle 3: Rolling Stone magazine recently identified the eight cities in the country that have the best live music scenes. Roanoke wasn't one of them. Neither was Boise, but the Idaho city did rank as an honorable mention: "This once-sleepy [Western] capital has become a big stop for rock bands." Call this circle "quality of life."
Conclusion: If we're looking for a comparably sized community that's growing a new economy and establishing itself as a cultural hot spot, then Boise is Venn's recommendation.
Now check out what Inc. magazine has to say about Boise.
First there's this eye-catching headline: "Boise set out to become the next Austin or Seattle. Instead, it's on track to become the next Silicon Valley." That probably overstates things quite a bit but the key word there is not the place names but the verb "set out." There's a definite intentionality to what Boise has become. Consider this passage that heavily quotes from Nick Crabbs, partner at a Boise software company:
"Five years ago, Boise was struggling," says Crabbs. Local leaders were bemoaning the fact that other small cities were gaining reputations as entrepreneurial havens. So in 2014, he and about 20 key area players met to determine what Boise should do to become the next Austin, Seattle or Portland for business owners. They settled on two major goals: broadening the talent pipeline and increasing access to capital — and local institutions began to borrow tactics from those in other cities.
This sounds exactly like the economic problems the Roanoke and New River valleys — concerns that our local talent pool isn't deep enough (that partnership report says we don't have enough college graduates at a time when that's what the economy is demanding) and that we don't have enough venture capital to fund new companies.
Inc. goes on: "That same year, Boise State University, which was already working on doubling its number of computer science graduates, opened Venture College, which teaches classes in entrepreneurship, arranges internships at local startups, and hosts an on-campus incubator."
Again, uncanny similarities: Virginia Tech is in the process of growing its computer science programs in response to Amazon's decision to locate in Arlington, but local governments hope some of those graduates will wind up staying here, instead.
Now, no community ever is a perfect match. Inc. makes it sound as if Boise was an overnight sensation. In reality, the city's tech roots go back to 1973 when Hewlett Packard opened an operation there because one of the executives making the decision liked the outdoors.
"HP's presence in Boise would help launch a tech industry that now accounts for more than 11 percent of the valley's work force," says the Idaho Statesman newspaper. Meanwhile, a report this past year by the Brookings Institution is far less glowing about Boise's economy than Inc. magazine is.
That report warns Boise might already have maxed out: "The synergies that drove Boise's growth over the past 40 years are no longer sufficient for the region's economy to compete globally."
Even that warning is useful to us because it contains this observation that can be applied here: "The education system in Idaho hasn't kept up with the human capital demands of local industry, forcing companies to expand elsewhere."
Put another way, Idaho doesn't produce enough college graduates to meet the demands of Boise's tech industries, forcing them to expand elsewhere. Again, this sounds like our problem, too.
Another Virginia connection: One of those Boise companies expanding elsewhere is Micron, which in 2018 decided to locate its new computer chip plant — and its 1,100 jobs averaging $92,000 per year — in Manassas.
So what can we learn from Boise? Probably a lot. Boise had some unique assets to build on — that Hewlett Packard ecosystem — but its recent growth as a startup capital didn't happen by accident. Certain policy decisions — in both the public and private sectors — drove its economic growth.
Those are ones we can emulate if we, too, want more economic growth. Some of that intentionality already is happening: Business groups have started doing more to persuade local college graduates to stay.
There are attempts to grow venture capital in the region. We now have a business accelerator intended to jump-start young companies into faster growth. The question Boise raises for us is: Are we doing enough? That question probably answers itself.
— Adapted from The Roanoke Times